There is no limit to exploring Shropshire. You can enjoy our county at any time of year and on any sized budget. Here are 18 things to do in Shropshire for free this Autumn.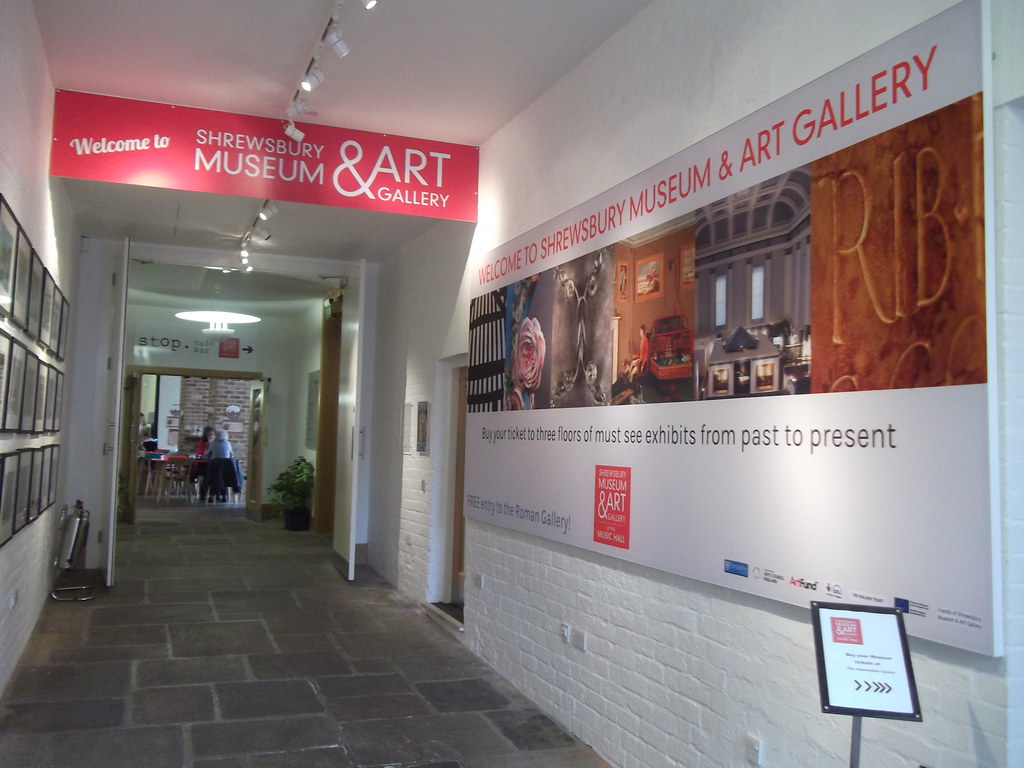 Explore millions of years of history with over a thousand fascinating objects in the extraordinary building that houses the Museum. From Roman tombstones to the Shropshire Mammoth, Shrewsbury Museum & Art Gallery is must when visiting Shropshire and its free until 31st October!
2. Hunt down the grave of fictional character Ebenezer Scrooge
In 1984, Shrewsbury transformed into Victorian London for the filming of the classic, a Christmas Carol, remanence of the production can still be found in Shrewsbury today, including the headstone of Ebenezer Scrooge which can still be found in the graveyard at St Chad's Church!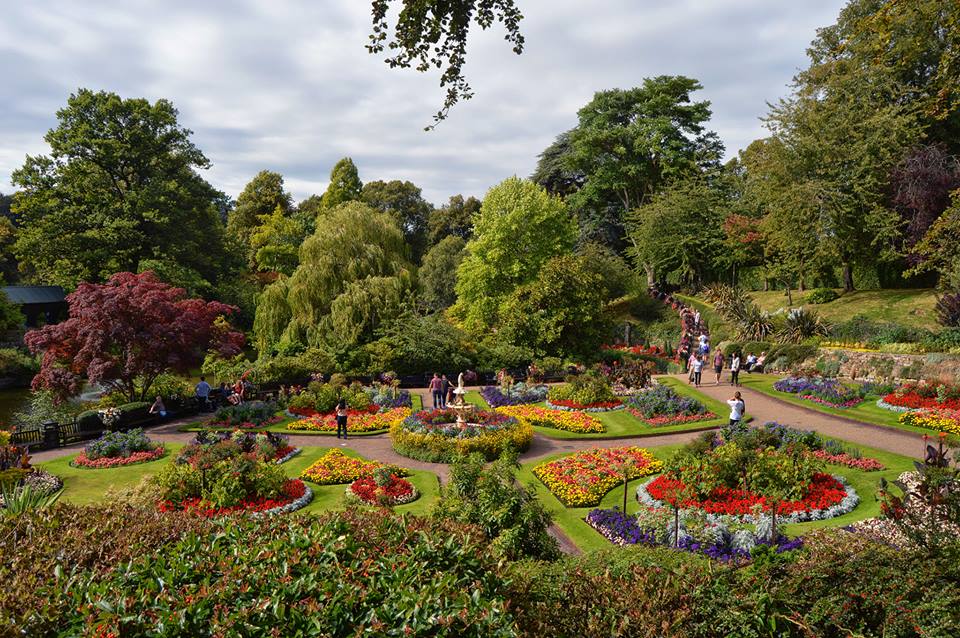 A beautiful 29-acre parkland encircled by the loop of the River Severn. The Quarry is the perfect place to relax with a picnic or stroll along the river.  Make sure to explore the Dingle – a floral masterpiece cultivated by world-renowned gardener Percy Thrower.
4. Laura's Tower and Shrewsbury Castle grounds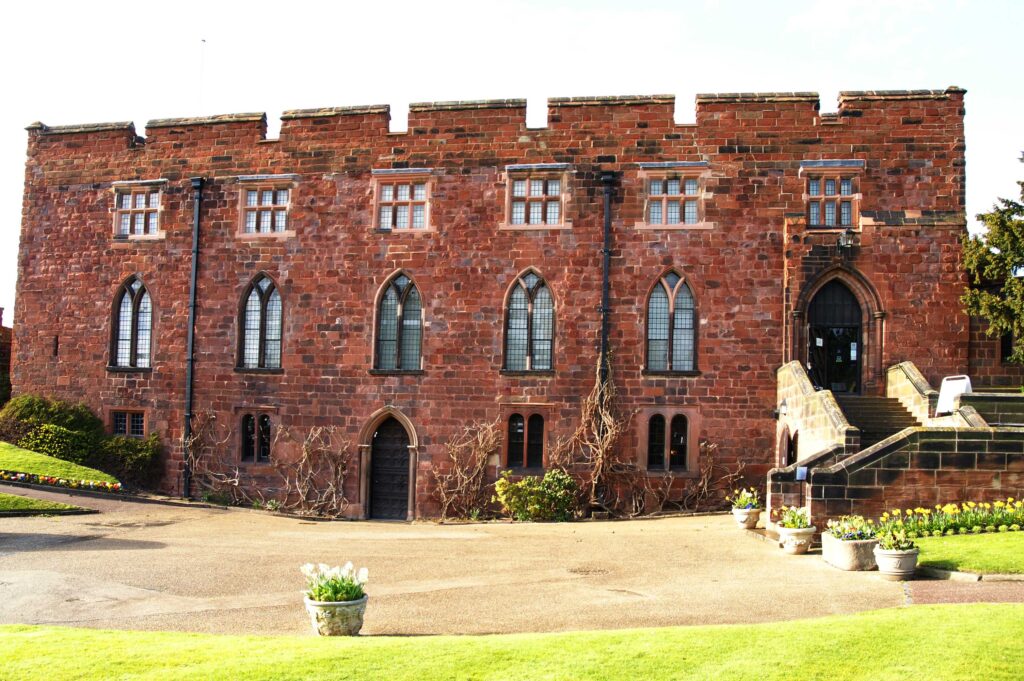 Explore the breath-taking castle grounds before heading up to Laura's tower with stunning views over Shrewsbury and the Castle itself.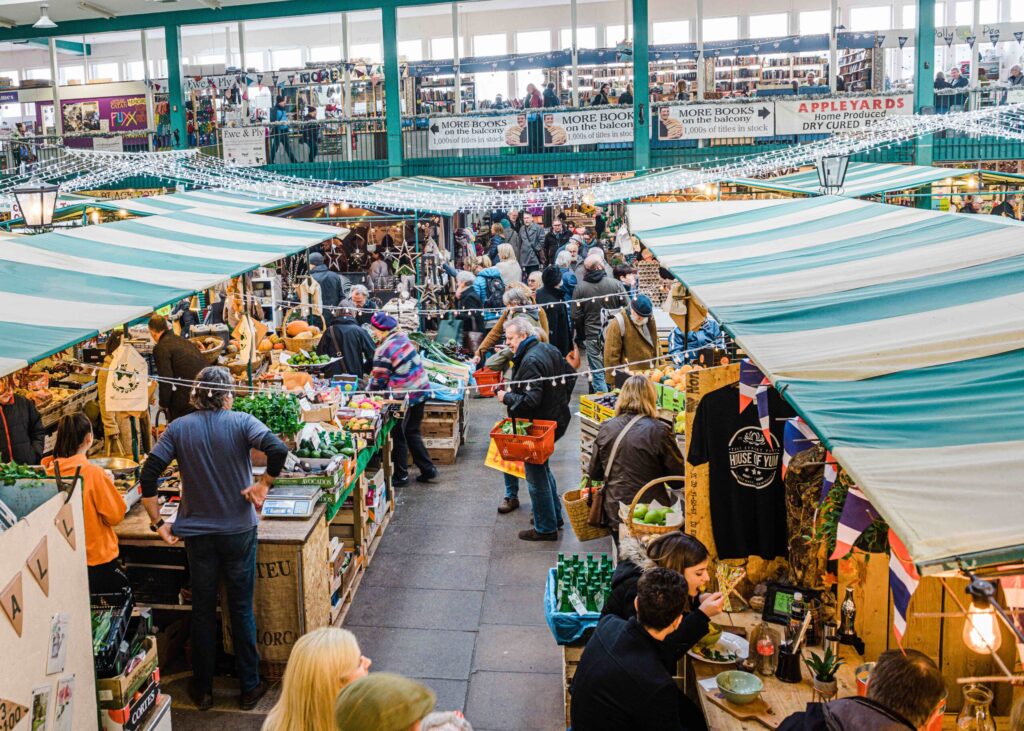 Crowned Britain's favourite 2018, Shrewsbury Market Hall offers a unique blend of some of Shropshire's finest arts and crafts, producers and restaurants.
6. Explore Shrewsbury's Higgledy- Piggledy Streets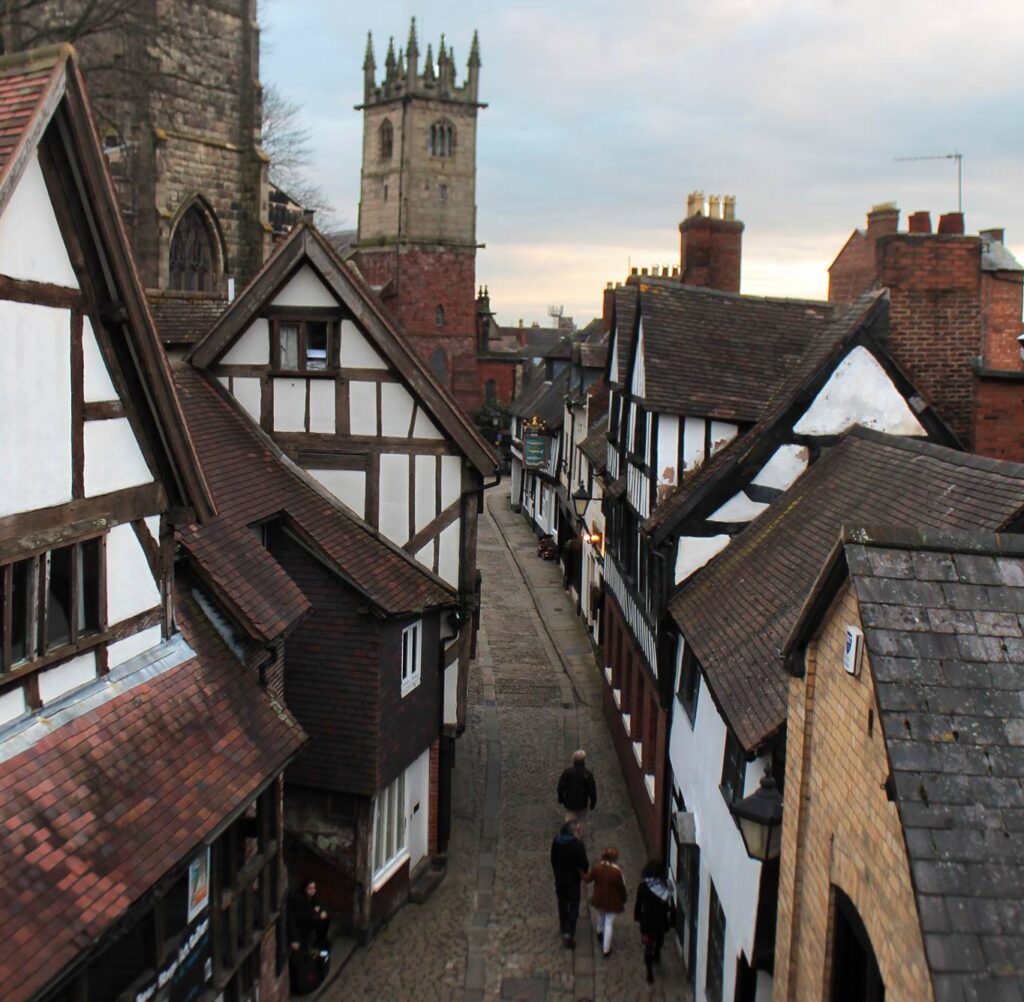 Shrewsbury is full of quirky shuts and passages to explore. Head down Butcher Row, Shrewsbury's food scene. Then, down to Fish Street where the famous 1984 Christmas Carol was filmed. Don't forget Wyle Cop, the UK's longest stretch on independent shops and home to the towns' most haunted pub.
7. Cae Glas Park Oswestry
This 7-acre meticulously maintained open space boasts large areas of bedding displays and is the perfect spot to watch the autumn leaves change.
8. Oswestry Hill Fort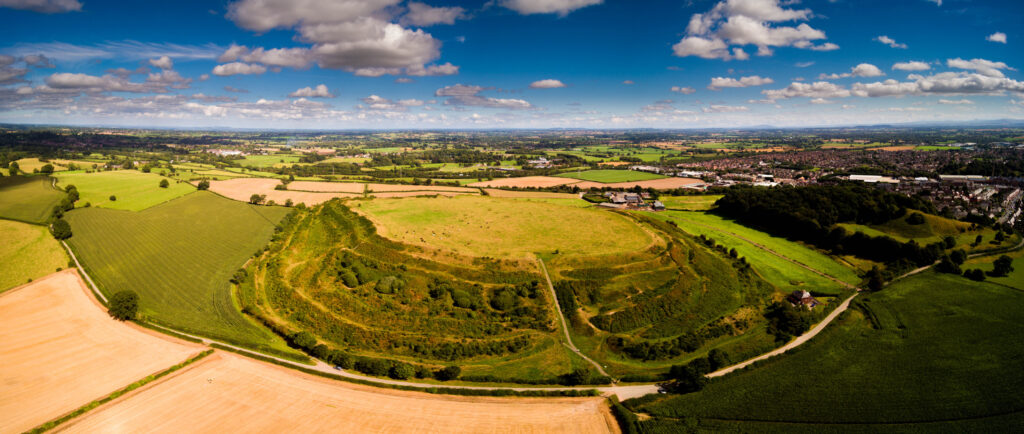 The huge hillfort at Old Oswestry was probably the stronghold and principal settlement of an Iron Age tribe, today it boasts fantastic views of the countryside.
9. Ellesmere Lake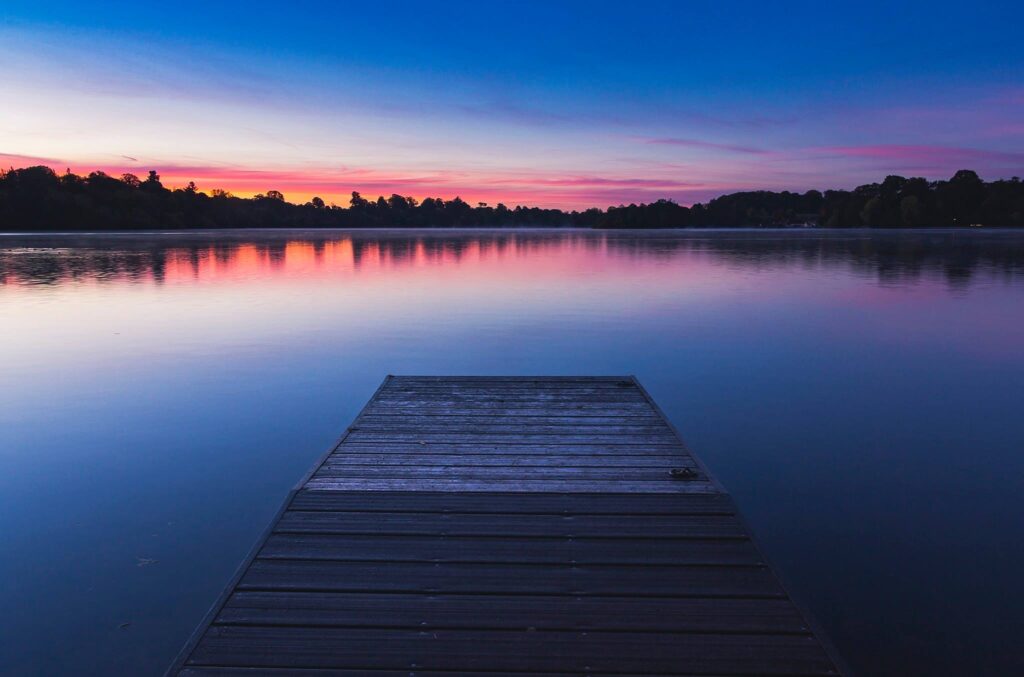 North Shropshire is known as 'Shropshire's lake district' with 9 lakes in total. The largest is Ellesmere Lake and makes for a beautiful day out, walk or cycle around the lake or relax at the Boathouse restaurant.
10. British Ironworks Museum
Discover the safari sculptures and be amazed by the art of Iron. Entrance to the British Ironworks is free.
11. Alderford Lake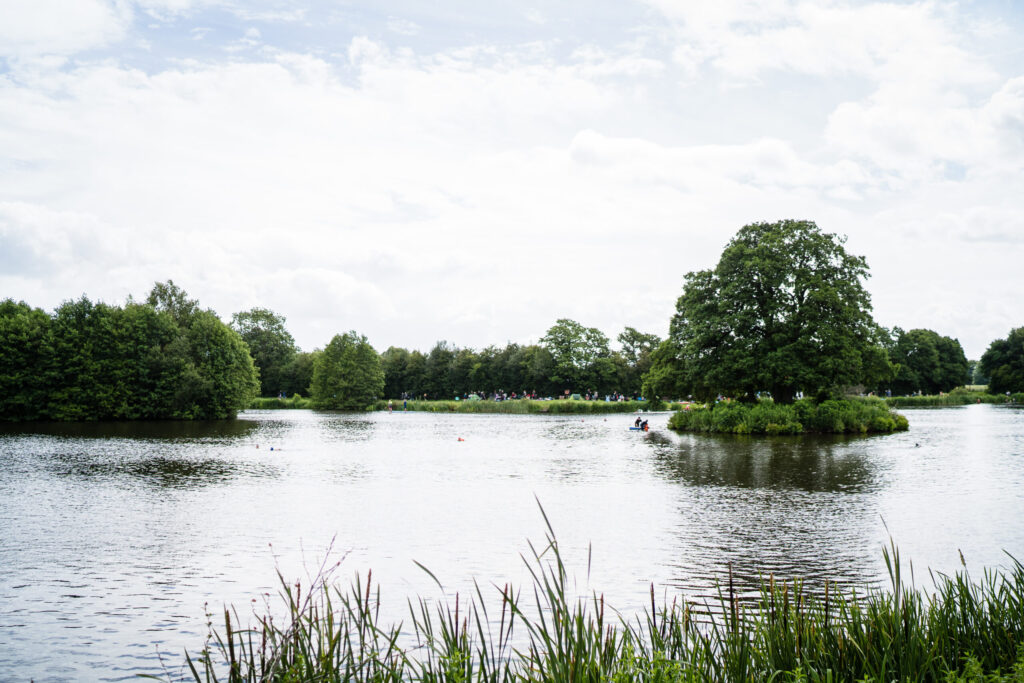 Located just a few miles from the town of Whitchurch, Alderford lake is a fantastic place to take the kids on a gentle walk and spot the wildlife, there is also a lakeside café serving delicious sweet treats to indulge!
12. Shropshire's Canals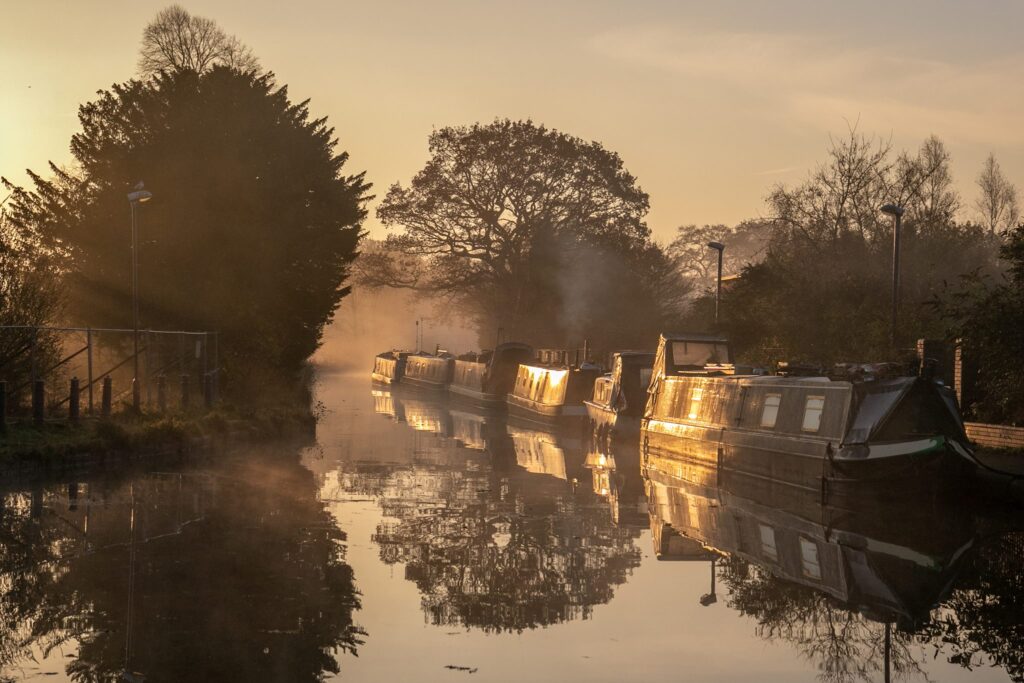 Explore the waterway in north Shropshire, Ellesmere Canal. This is a brilliant walk for all ages and abilities, make sure to pick your favourite canal boat as it passes!
These strikingly picturesque ruins are steeped in history! Whittington Castle is a 13th-century border fortress and is remarkably well preserved. With help from the heritage lottery fund and the fantastic rural village, the castle is run and managed by the community itself. Entrance is free, but a small donation towards its operation is greatly appreciated.
14. Oswestry Town Market
With the indoor market held every Wednesday, Friday and Saturday and the outdoor market also held on Wednesdays and Saturdays, you'll be spoilt for choice with bespoke businesses offering fresh cakes and breads to gifts and antiques.
15. Ironbridge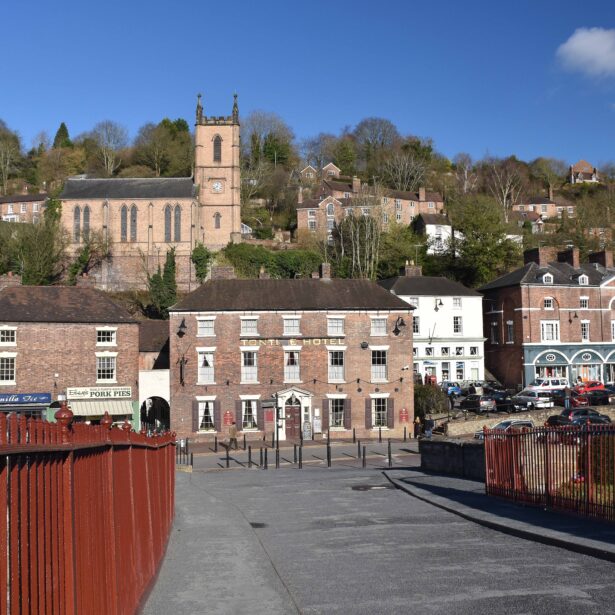 Situated on the banks of the mighty River Severn, this UNESCO World Heritage site built in the 18th Century was the world's first bridge constructed of iron.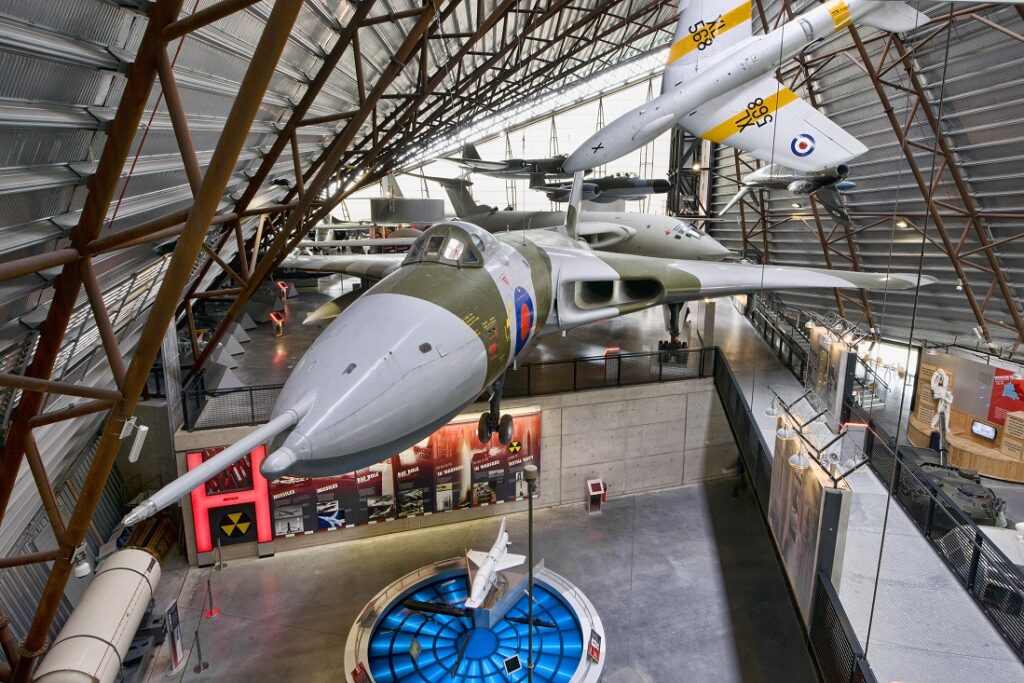 Open daily from 10 am, RAF Museum Cosford offers a huge array of aircraft and displays to explore, in fact, it's one of the largest aviation collections in the UK. Free Entry all year round!
17. St Laurence's Church
This impressive structure was built in the 11th Century and is still an active church to this day. Towering over the town of Ludlow at 135 feet, notable features include stunning stained glass windows.
18. Walking in the Shropshire Hills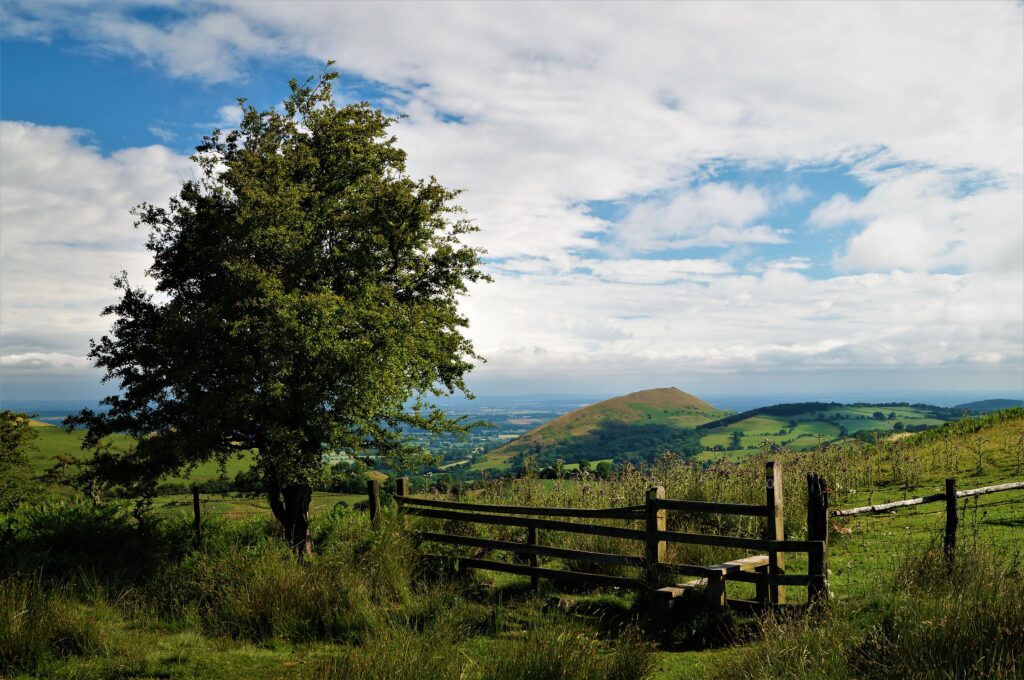 Shropshire is world renown for fantastic walking and with 802 square kilometres of Area of Outstanding Natural Beauty, it's not hard to see why!
Looking for more things to explore? Check out our things to do page