The former home of 60s artist Anthony Dracup in Bridgnorth, recently converted into accommodation as Dracup's Cottage, will host some of the iconic artist's works in a new exhibition.
The cottage first opened up to guests in April 2021 after owners Karolina and Jason Harte bought the Railway Street property in 2019.
Mr Dracup, who moved into the house in the 1980s, spent years carving out a sandstone cave at the back of the property and integrating it into the main building.
The rest of the house is filled with his artwork and unique designs, with his spirit being felt in every room, Karolina said.
The couple worked with Anthony's son, Dennis Dracup, last year to put finishing touches to the property and Dennis is now returning to help the couple put on an exhibition of his late father's work.
"We actually thought about hosting an exhibition like this from the beginning but it was just a passing thought," Karolina said.
"This exhibition will mainly focus on his paintings from his time in Bridgnorth and Shropshire and will be displayed by Dennis, Anthony's son, and there will be some prints available to purchase.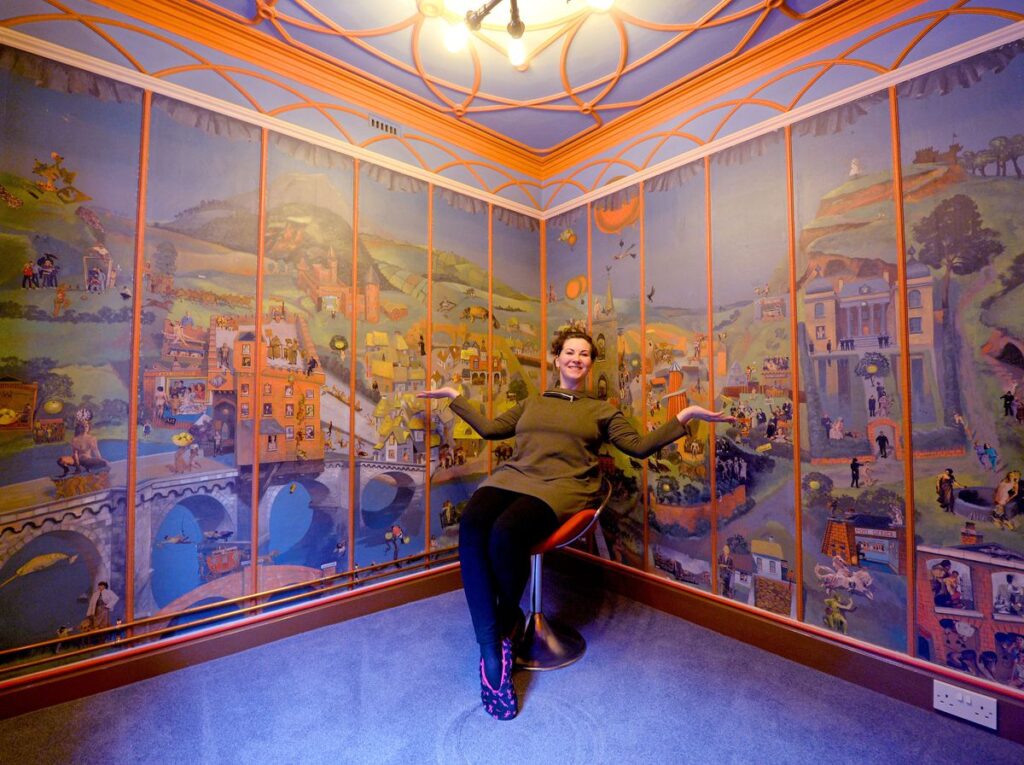 "The cottage itself is quite well known in Bridgnorth as many people have heard of the 'house with the cave', but may have not visited, so this will be a great opportunity for them.
"Many also don't realise that he was an artist and they want to learn more, which this exhibition will be able to do. We want it to be a big event for the local community."
Despite the pandemic and restrictions over the past year, Karolina and Jason have had a successful first 12 months.
The exhibition will take place April 22-28, more details will be available soon on dracupscottage.co.uk