The weathers a little cooler and the days are a little shorter, but that doesn't mean we can't explore! Find out what to explore in Shropshire this Autumn.
Treat your tastebuds to Shropshire!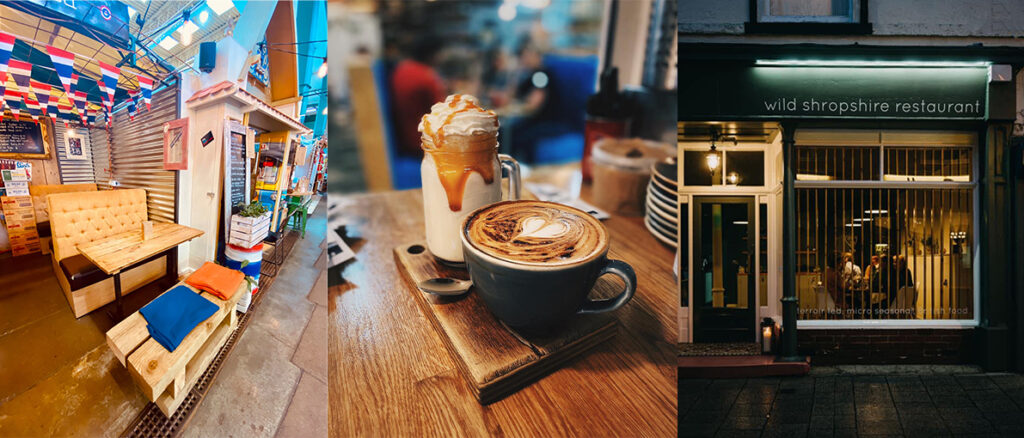 Take your tastebuds on an adventure and dine in some of Shropshire's amazing eateries!
Get cosy in one of many outstanding countryside pubs, indulge in our fine dining restaurants, or dive into our street food in Britain's favourite Market, Shrewsbury Market Hall.
Why not delve into a foodie experience? Wild Shropshire offers a more unusual dining experience. Specialising in micro seasonal dining, this terroir led multi-course tasting menu is based solely on what is available locally at the time, making Wild Shropshire the true definition of 'Field to Fork'!
Find where to eat here
Fancy a tipple?
When it's cold or rainy outside, there's nothing better than finding a cosy corner with your favourite tipple.
If you've been to Shropshire before, chances are you'll have had a Shropshire brewed pint. We've been brewing for a long time, no really! Shropshire is home to England's oldest brewery. The Three Tuns Brewery was first licenced by King Charles I in 1642. Alongside the oldest, Shropshire is home to over 42 different breweries producing over 100 different beers, so it's safe to say, you'll be spoilt for choice!
Maybe you're looking for a special night out? In which case, it's well worth seeking out some of Shropshire's top cocktail bars. From the cosy, secluded speakeasy to the bars with a bit of pizzazz, the classic cocktail to the weird yet wonderful, you'll find your new favourite cocktail in Shropshire.
Find out your perfect pub or bar here
Rest and recharge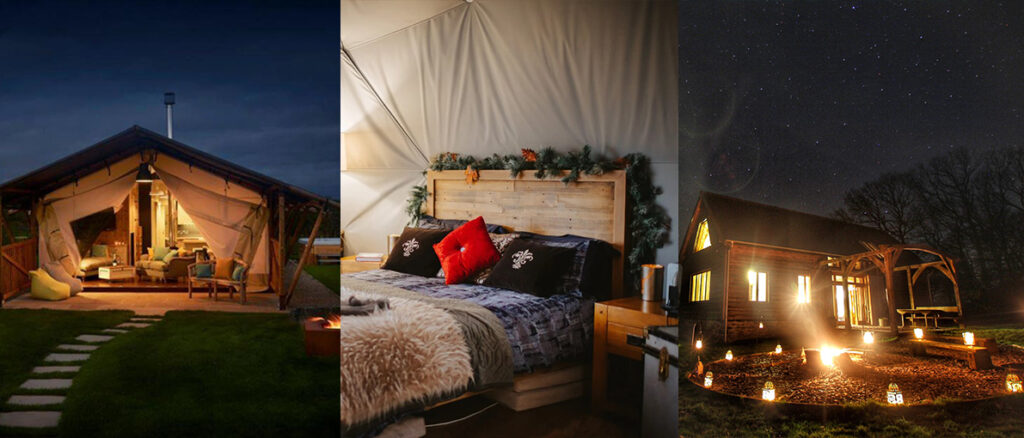 Does Glamping sometimes sound more like glorified camping than glamorous camping? In Shropshire, it's guaranteed to be the latter. Here, you can still enjoy the weird and wonderful without missing the luxuries. You can sleep in beds with proper linen and, often, make use of a toasty wood burner and cooking facilities.  After a long day of adventures, snuggle up to the fire in your log cabin or get cosy in your yurt with underfloor heating. Glamping doesn't fizzle out like a bonfire when the signs of autumn appear, in Shropshire, it's an all-year-round experience!
Find your glamping experience here
Explore award-winning attractions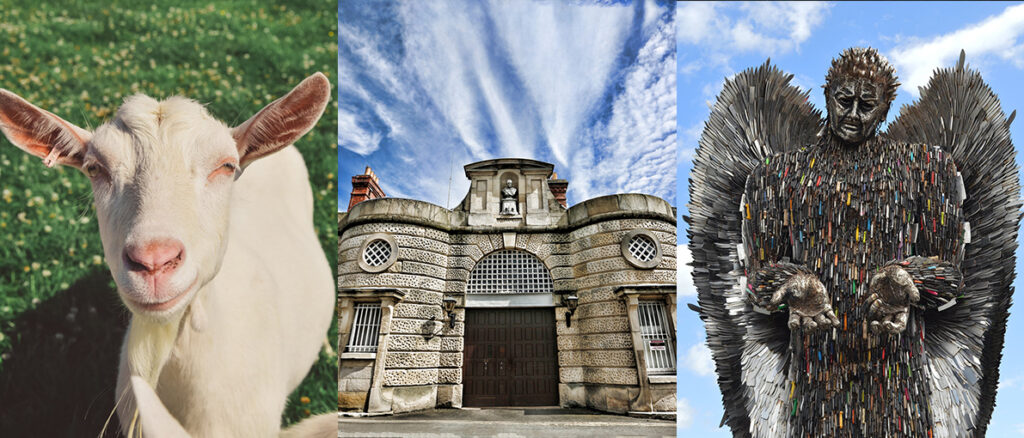 Whether you're looking for family fun, cultural sights or autumnal outdoor adventures, see the area's amazing attractions in a fresh light this Autumn. Trek through the metal sculpture jungle and see the famous knife angel at The British Ironworks Museum, get cuffed and live like a prisoner for the day at Shrewsbury Prison and come face to face with your favourite countryside animals at Park Hall Farm. You'll find plenty of things to do both inside and out for half term or a fun-filled break.