Hawkstone Hall is delighted to announce esteemed chef, Arbinder Singh Dugal will be taking over the breath-taking on-site Chapel and collaborating with executive chef Andrew Watts to provide an exclusive menu and fine dining experience.
Arbinder Singh Dugal, a semi-finalist in The National Chef of the Year 2021 is famed for pushing the boundaries of fine dining with his progressive Indian cuisine and will be creating a five-course extravaganza across two dates in July: 19th and 20th. The five-course menu will be full of flavour with each course set to evoke all the senses.
At £65 per person, the menu will include dishes such as the Murgh Ki Chaat (Chicken Skin Padi, Chicken Tikka Kachumber and Mint) and a delicate Coriander Sorbet and Yogurt Meringue to cleanse the palate.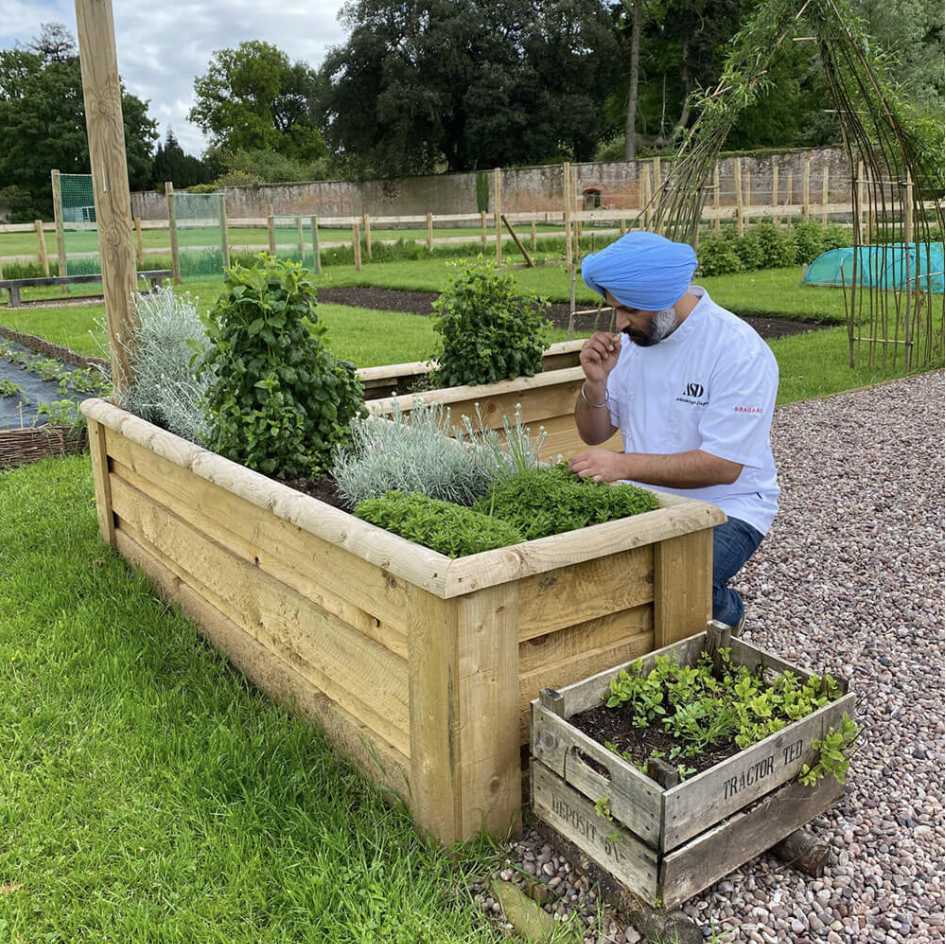 Murgh Ki Chaat
Chicken Skin Papdi, Chicken Tikka Kachumber, Mint
Or
Charcoal sponge
Gram flour & charcoal sponge, Mint, coconut
Beetroot
Beetroot Meringue, Beetroot Cutlet & Ketchup
————————————————————————————————————————–
Trout
Charcoal Smoked Trout Micuit, Black Salt Buttermilk, Kasundi Mooli Remoulade, Pickle Veg
Or
Celeriac
Lemon podi celeriac, Aubergine puree, samphire, pickle apples, Sāmbhar
Crossover
Coriander Sorbet & Yoghurt Meringue
Lamb
Rump Of Lamb, Allium, & Chickpea Fritters, laal Maas
Or
Paneer
Paneer pithiviers, allium, chickpea fritters, cauliflower & truffle korma
Chenna Poda
Indian Baked Cheesecake, Miso Mousse, Turmeric & Fennel Ice cream
With secluded views of the Shropshire countryside, magnificent gardens, and luxury surroundings, Hawkstone Hall & Gardens is the perfect setting for Arbinder to create a culinary journey for all guests. Working closely with Executive Chef Andrew Watts and remaining true to Hawkstone's ethos of a sustainable approach to cooking, all products will be foraged from the on-site Kitchen Garden or sourced from local suppliers in Shropshire.