Looking to get more active on your next family holiday? A rip-roaring family adventure in Shropshire's great outdoors is just what you need! Here are our top outdoor activities for kids.
Hawkstone Park Follies is a range of dramatic and rugged natural sandstone hills that were developed to include gullies, caves, and bridges. With 100 acres of parkland to roam, fun and wild adventures await!
Ages: All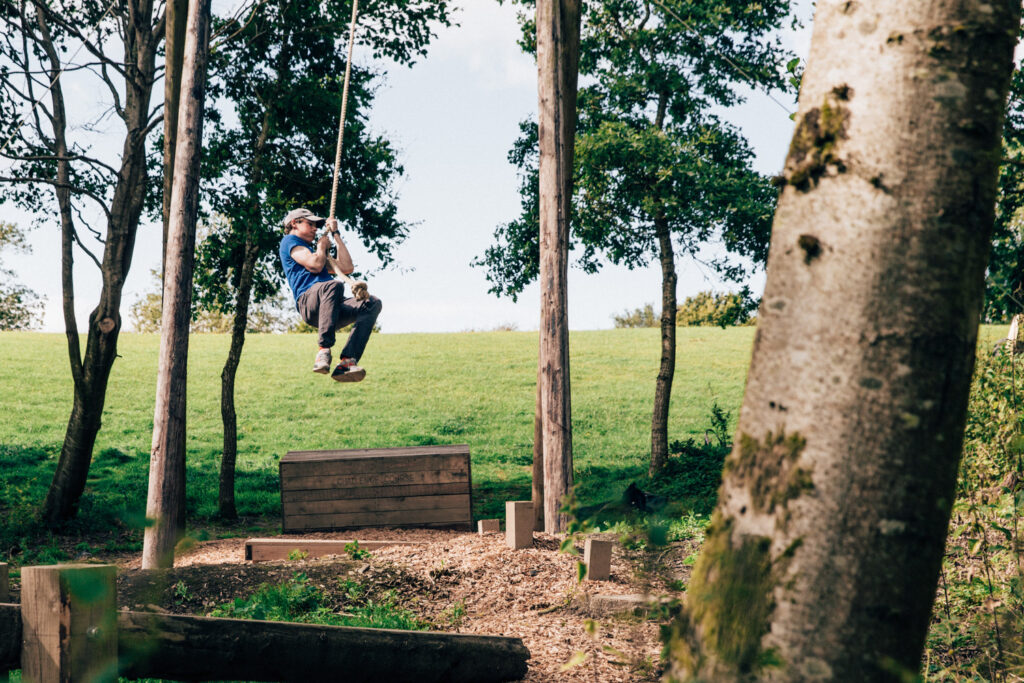 This low rope adventure course spans 280 meters nestled beneath the canopy of the Great Escape forest. Cheer them on as they fearlessly tackle 20 interconnected activities or show them how it's done so they can boldly follow in your footsteps! Find out more about this outdoor activity here
Ages:  5 years +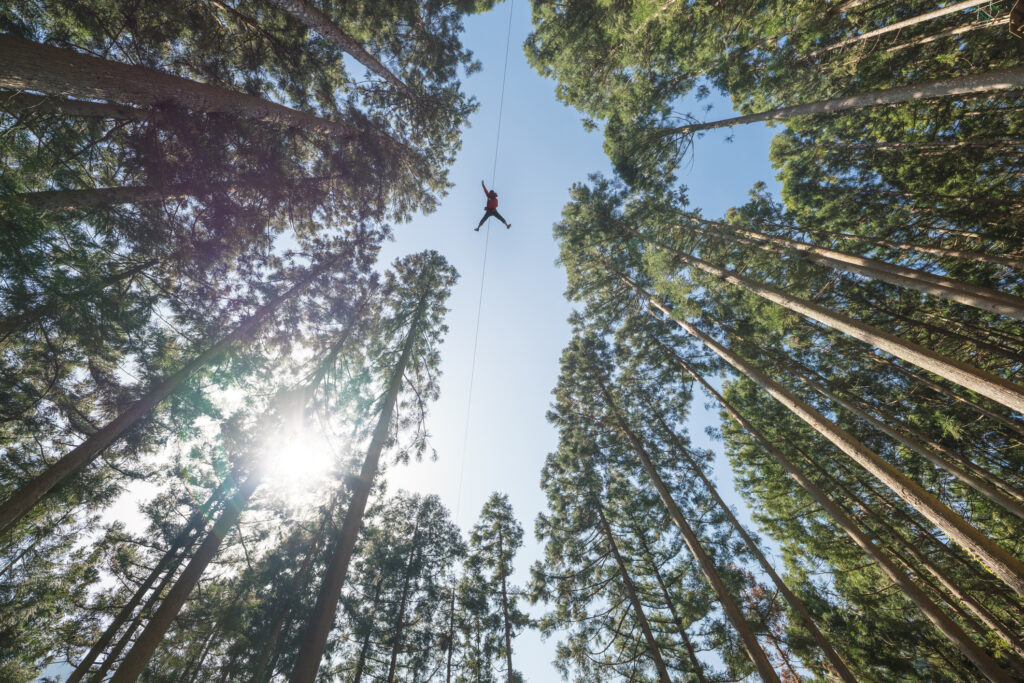 Are your knees knocking or is your adrenaline pumping when faced with heights? Fancy souring across the skies on one of England's longest zip lines?  The Black Hawk Zip Line is 520 meters long with 360 panoramic views of the Shropshire Hills. Get ready for a rush as you reach speeds up to 50kph!
Ages: 6 years +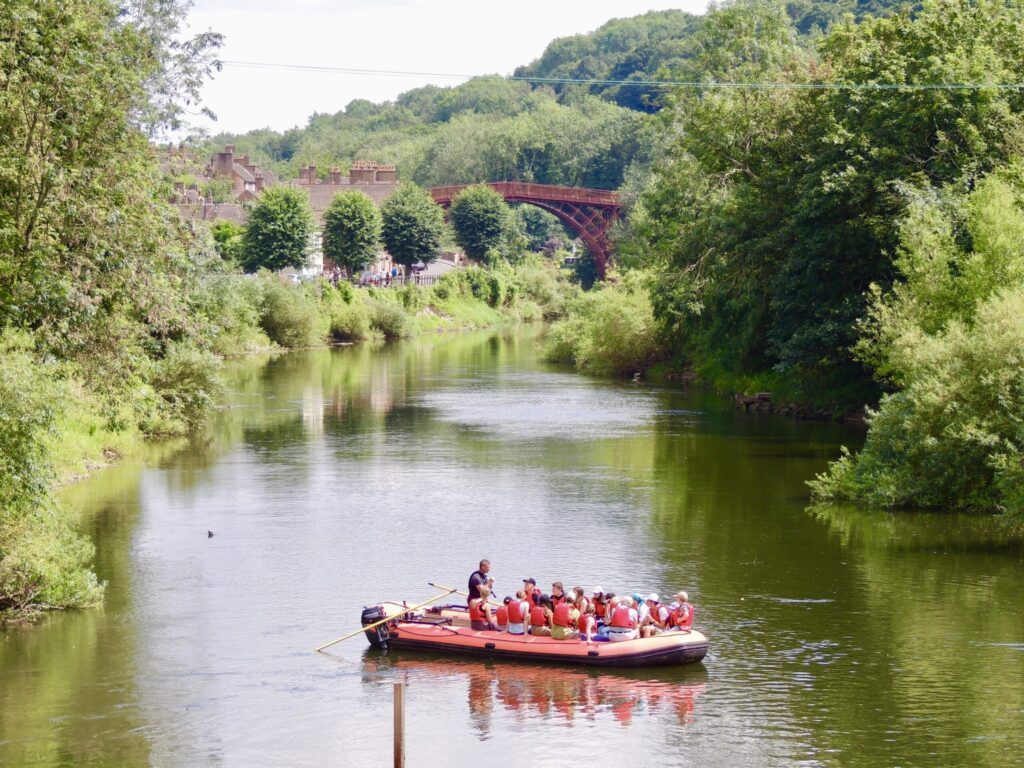 Kayaking and canoeing are brilliant ways to experience Shropshire and see spectacular scenery from a new perspective. A great place to start is at the foot of Shropshire's UNSECO world heritage site with Shropshire Raft Tours. Explore the gorge solo with Canoes and Kayaks available to hire for 1 or 2 hours. Fancy something a little less physical? Jump on a scenic raft trip and let the trained guides do all the work! Sit back and relax with historic commentary as you float down the river and see the great Iron bridge from a whole new perspective!
Ages: Canoe/Kayaks hire suitable for ages 4 +
Ages: Guided river trips suitable for all ages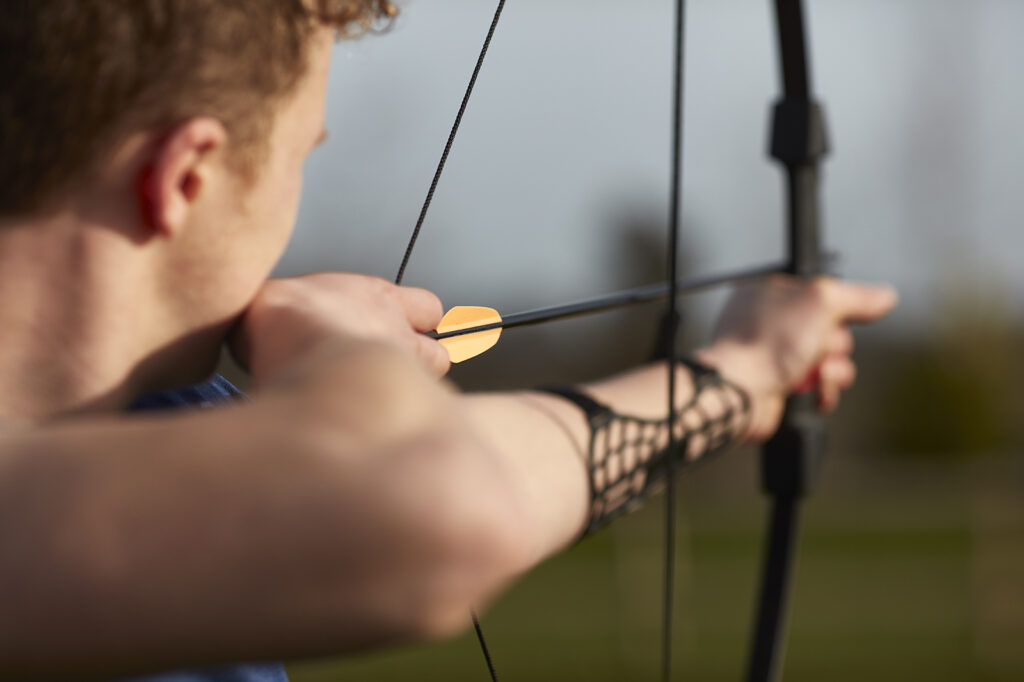 If you want to access a range of activities all in one place, Love2Stay adventure center as you covered! From den building and boot camps to Zorbing and Archery, there is something for everyone at Love2Stay. Shack off that summer heat with a dip in the natural bio swimming pool, surrounded by a deck with plenty of lounge space and even hot tubs!
Ages: varied on activities
Looking for more outdoor activities with the kids? Head to Family fun for inspiration and ideas.