Summertime is right around the corner, so it's time to start planning your mighty outdoor holiday! When it comes to outdoor attractions, Shropshire has some brilliant options. We wouldn't be surprised if you wanted to experience them all!
So, what's on offer? Hear the tales of kings and queens, see striking hill-top castles and discover Shropshire's extraordinary landscapes.
All of Shropshire's must-visit outdoor attractions have adapted to ensure you can enjoy your visit safely. Make sure to plan and book ahead – many attractions can't accept walk-ins due to capacity restrictions and other safety measures.
Outdoor attractions in Oswestry & North Shropshire
Park Hall Countryside Experience
If you're visiting with the kids a fun-filled day at Park Hall Farm should be at the top of the list! Spend the morning meeting the bunnies and learning about their daily routine before blowing off some steam on the Crazy Farm Adventure Course. Kids tuckered out? Finish the day with a tour on the barrel train.
trip to this strikingly picturesque castle is a must when visiting Shropshire. These ruins are steeped in stories of bitter border warfare, myths, and legends including tales of Robin Hood. The grounds and castle are well worth exploring and you can refuel at the tearoom on site.
The UK's largest metal safari park, The British Ironworks Centre will light up any child's eyes and spark the imagination! You'll witness over 100 incredible sculptures from the infamous Knife Angel to galloping horses to the Iron Guardian and Spoon Gorilla, each piece is completely breath-taking.
Outdoor attractions in South Shropshire
If you're visiting with little ones, then a visit to hoo farm will be nothing short of a dream come true! Located on the outskirts of Telford, Hoo Zoo offers a great day out with all the family, with a wide variety of animals to see including wolves, llamas, meerkats, and many more.
The perfect day out for families and history lovers, a trip to Blists Hill Victorian Town will rocket you back to the age of steam. You'll experience what life was like when Britain ruled the world. Meet some (almost) real Victorians in their authentic shops and cottages, and witness tradespeople in action in their atmospheric workshops and factories.
Take a historic journey by steam train and trains of yesteryear through 16 miles of stunning Shropshire countryside. You might recognise each station as you pass, especially if you've seen the Netflix film, Enola Holmes.

A trip to Ludlow must always include a visit to the castle. The ruins of Ludlow Castle are one of the largest in the county, offering spectacular views of the black and white market town and River Teme. Walkthrough the castle grounds and see ancient houses of kings, queens, princes, judges, and the nobility – a glimpse into the lifestyle of medieval society.
Outdoor Attractions in Shrewsbury & Surrounding area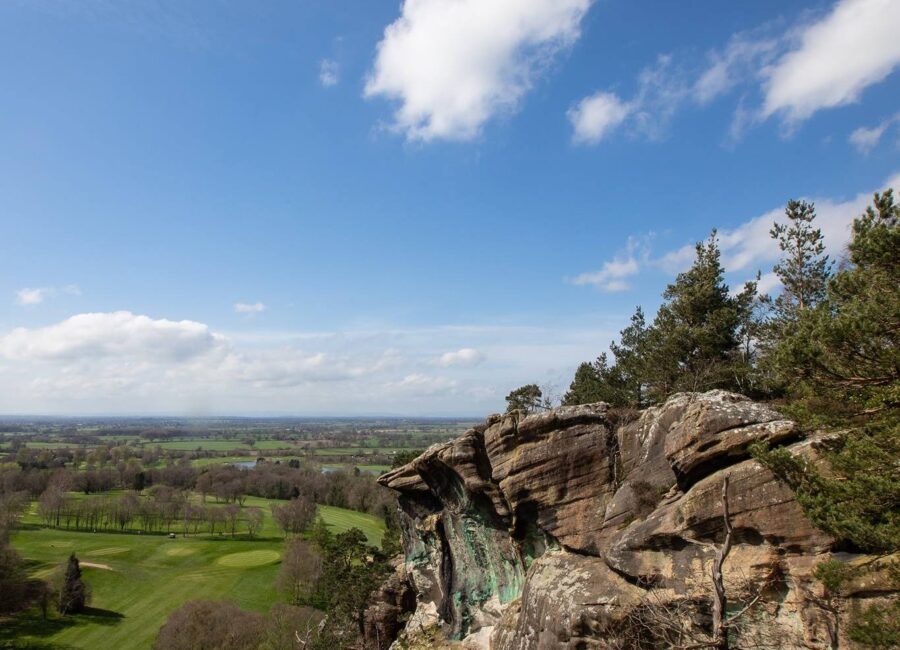 Hawkstone park follies offer 100 acres of beautiful landscape to explore and enjoy, whether you're looking to hike through the rugged natural sandstone hills or searching for a little bit of peace and tranquillity.
Hop on a 45-minute boat trip and enjoy Shrewsbury from a different perspective along the beautiful River Severn. Admire the scenery from the comfort of the open-top deck. Take home fascinating facts about the history of the town and river, from live commentary delivered by knowledgeable skippers.