A key ingredient in what makes Shropshire so enticing to visit is its many historic market towns. The towns are all different in look and feel of course. For one thing, some are large and others are tiny. However, typically they all boast vibrant communities with lots of eye-catching old buildings housing an incredible variety of independent shops – from fashion, vintage and homewear boutiques to butchers, grocers and delis all lining their relatively chain-free high streets. Independents also dominate the selection of welcoming cafés and pubs on offer. And integral to most of the towns is their regular market day or days, when their main square or market hall is filled with largely local stallholders.
Below we've picked out ten of the county's most appealing market towns. For each, we've given a flavour of makes them special, suggested a great place to stay and eat, and detailed the market days. 
Shrewsbury
Shropshire's capital ticks pretty much all the required boxes for a lovely market town. There's its scenic location, set within a loop of the River Severn. History abounds at every turn, in the form of handsome black-and-white, half-timbered Tudor buildings (plus lots of elegant red-brick Georgian ones too), ancient alleyways, distinguished old churches and atmospheric old pubs. You can follow a Darwin trail: the naturalist was born in Shrewsbury and went to school here. But for many visitors the highlight is the independent shopping and eating in the award-winning Shrewsbury Market Hall, the setting for a large-scale market (60 plus independent businesses) four days a week.
For how to get the most out of 48 hours in Shrewsbury, see our detailed guide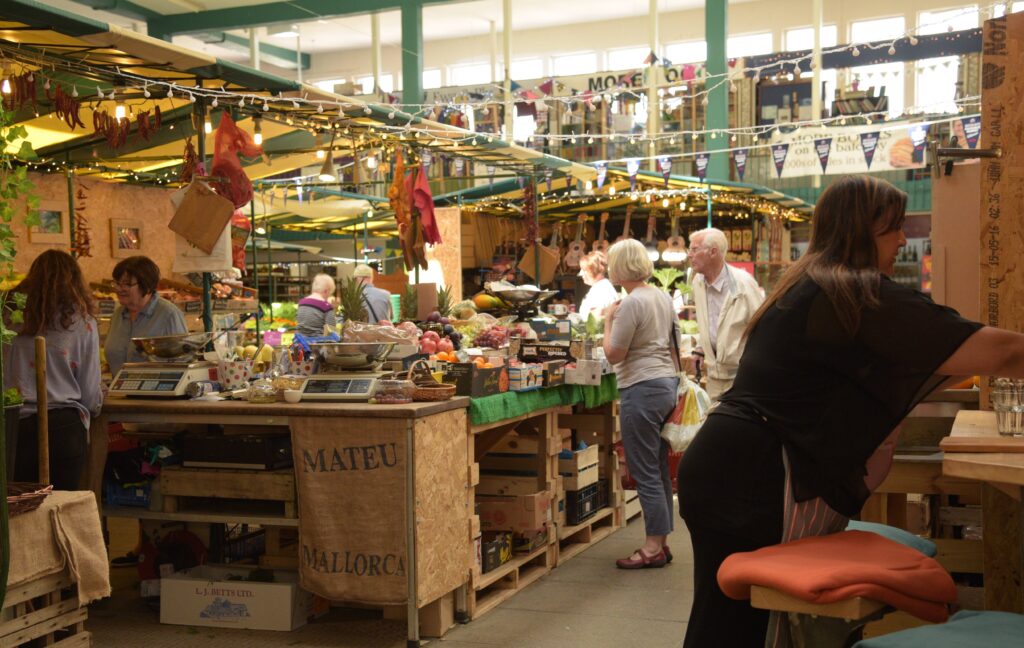 Where to stay
Darwin's Townhouse is a bijou bed and breakfast themed around Shrewsbury's most famous son, in the centre of town. 
Where to eat
The Bird's Nest, a buzzy café in the Market Hall serving creative global dishes as well as comfort food, is a great place for breakfast or lunch. 
Markets
Shrewsbury Market Hall's main days are Tuesdays, Wednesdays, Fridays, Saturdays; also Saturday "late nights" around once a month. In The Square, there's a farmers' market on the first Friday of the month and a Made in Shropshire market on the second Saturday of the month. 
More information: originalshrewsbury.co.uk.
Ludlow
Set on a hill above the River Teme, Ludlow is an immensely picturesque place. The main streets offer a splendid array of handsome Georgian buildings interspersed with timber-framed Tudor structures – over 500 buildings are listed. Added to which is Ludlow Castle, a spectacular ruin dating from Norman times, and grandiose St Laurence's Church, built by rich cloth merchants in the 15th century. But Ludlow's independent shopping and food scene is arguably an even bigger draw than its heritage. You'll find many historic, family-run shops including a surprisingly large number of butchers, bakers and delis, plus lots of excellent cafés and restaurants, championing local produce. Be sure to time your visit to coincide with a market day in the main square – or even better with Ludlow's Food Festival (9-11 September 2022).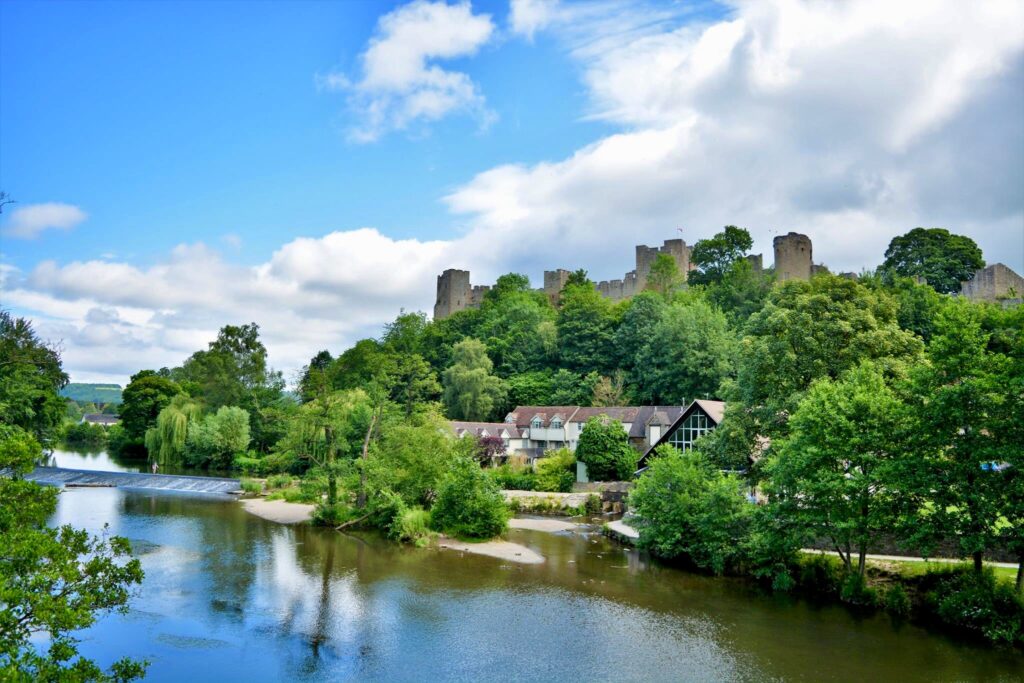 Where to stay
The Feathers Hotel, a coaching inn dating from the 1600s, is one of the most historic hotels in Britain. It has recently undergone a major refurbishment. 
Where to eat
Bill's Kitchen, in the revamped Assembly Rooms overlooking the market square, is a new addition to Ludlow's roster of great places to eat. Open 8am-8pm, the café offers home-made, locally-sourced dishes. 
Markets
In Castle Square there's a general market Mondays, Wednesdays, Fridays and Saturdays, and Ludlow Local Produce Market the second and fourth Thursdays of the month. 
More information: www.theludlowguide.co.uk.
Bridgnorth
Bridgnorth is a two in one place. There's the Low Town down by the River Severn, and, set atop sandstone cliffs riddled with caves, the High Town. You can get between the two halves via sets of historic steps or the steeply-sloping Cartway. Or, to save energy, take a very short ride on the lost-in-time funicular cliff railway (it's been running since 1892). Most of the best of Bridgnorth – including castle ruins with far-reaching valley views and a character-filled High Street dominated by a 17th-century black-and-white town hall – lies in the High Town. Bridgnorth sits at the northern end of the Severn Valley Railway, a scenic heritage line.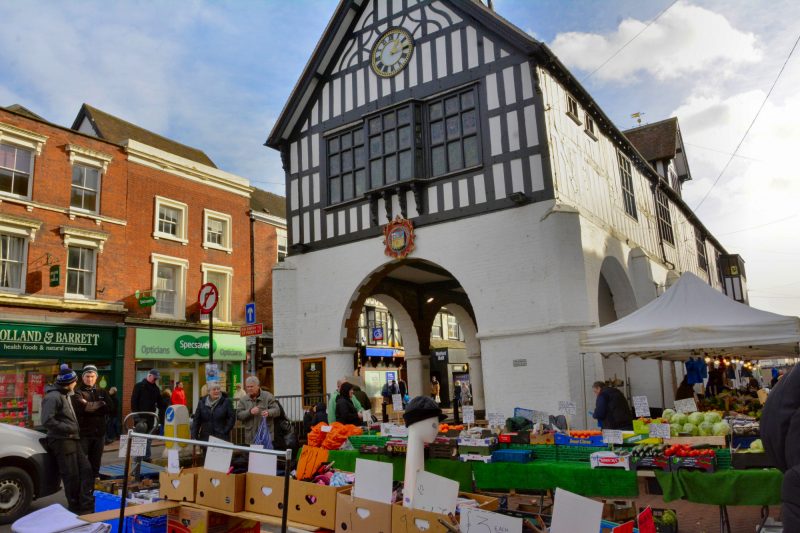 Where to stay
The Dinney Holiday Cottages comprises six high-quality self-catering cottages on a farm, three miles from Bridgnorth. 
Where to eat
The Royle, a pub/restaurant in an ancient building on Bridgnorth's High Street, serves local Shropshire ales and highly-rated traditional British food.  
Markets
Bridgnorth's market is quite a spectacle and spilling out beneath the Town Hall you'll find huge variety of market stalls on Fridays and Saturdays and a Handmade Market some Sundays from March to December.  
More information: www.visitbridgnorth.co.uk.
Bishop's Castle
This charming and diminutive town (population around 1,600) dates back to at least Norman times and was given a royal charter for a market in 1249. It has a steep high street topped by a handsome 18th-century town hall, several inviting pubs and, in the Three Tuns Brewery, the oldest working brewery in Britain (brewing since 1642). An artsy, bohemian nature pervades the town. Bookshops include the unique Poetry Pharmacy, quirky murals (elephants for example and a 'zipped' house) adorn some buildings with guerrilla knitting or yarn bombing adding to the town's alternative vibe. Close to the Welsh border, Bishop's Castle is also a fantastic hiking base. You can walk out from the town centre and be in deeply rural, hilly countryside in a matter of minutes.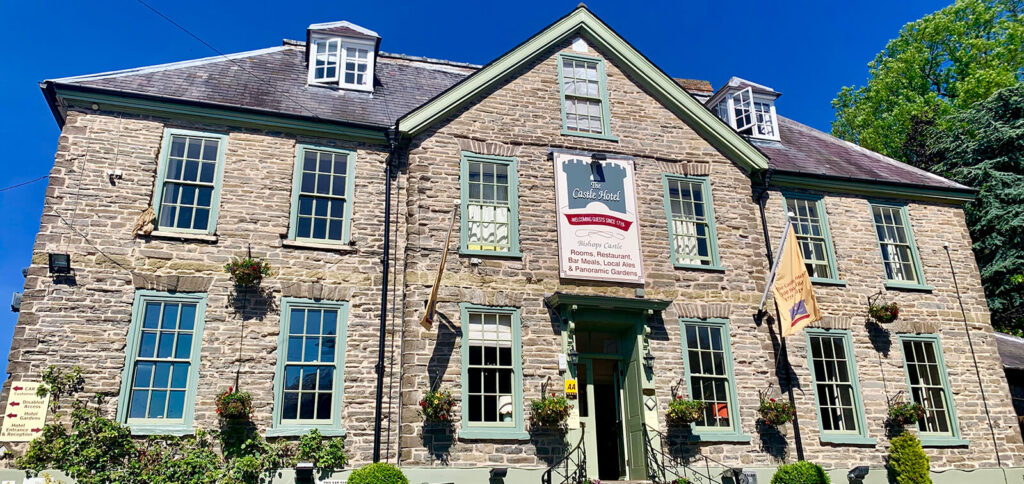 Where to stay and eat
In a quiet spot near the top of the town, the venerable Castle Hotel has comfy bedrooms, a lovely garden with views over the Shropshire Hills, cosy bars and dining areas, and excellent, upmarket pubby food. 
Markets
Bishop's Castle Town Hall has an antique and flea market on the first Saturday of the month and a farmers' market on the third Saturday of the month.
More information: www.bishopscastle.co.uk/tourism. 
Much Wenlock
It's hard to imagine anyone not being bowled over by the gentle delights of this sleepy little town (population 3,400). A delightful mix of medieval, Tudor, Georgian and Victorian buildings, Much Wenlock owes its existence to Wenlock Priory, founded AD 680, and now an extremely picturesque ruin. The modern Olympic Games have strong links with the town: to discover more, take the Olympian Trail or pop into to the town's excellent free museum, which also explains all about the fascinating geology of Wenlock Edge limestone ridge. For sustenance, you're spoilt for choice for inviting tea shops and delis. 
Where to stay and eat
Once an old coaching inn, The Raven has characterful bedrooms, a highly-regarded restaurant serving modern British cooking, and its own deli/grocer's next door. 
Market
Fruit, veg and flower stalls appear on Tuesdays, Fridays, Saturdays in the Buttermarket, beneath the half-timbered Guildhall. 
More information: www.visitmuchwenlock.co.uk.
Church Stretton
Church Stretton was granted a market charter by King John in 1214, and the current weekly market on the town square is held in the same place as it was back in the 13th century. In the Victorian and Edwardian periods the town evolved into a little resort for those seeking fresh air and walks, and it earned the nickname "Little Switzerland" thanks to its picturesque setting in the Shropshire Hills. It is still very much a popular base for hikers today. Almost every shop in town is independent – Van Doesburg's deli is just the place to put together a picnic if you're hiking out into the hills.  
Where to stay
Mynd House is an Edwardian, red-brick villa turned into an elegant b & b in the village of Little Stretton, in walking distance of Church Stretton.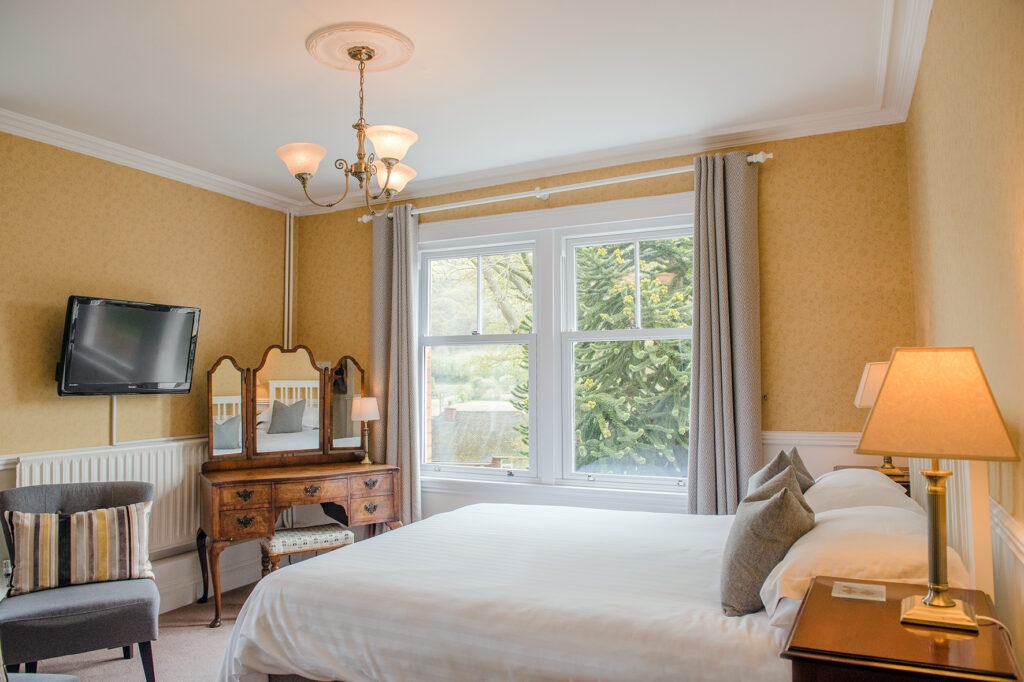 Where to eat
The Yew Tree Inn, a popular old pub in All Stretton, serves superior classic pubby dishes and more innovative fare.   
Market
Market day is Thursdays, and it's held in the town square.  
More information: www.churchstretton.co.uk.
Oswestry
With the border close by, Oswestry is the most Welsh of Shropshire's market towns. It is another of the county's towns to have had a market for some 800 years – the current one, a lively indoor/outdoor affair, takes place a healthy three days a week. Oswestry actually dates over 2,000 years: vast Old Oswestry Hillfort is one of the most impressive Iron Age forts anywhere in Britain. Back in the town centre there's lots to discover (pick up the heritage trail leaflet): highlights include striking old timbered buildings and flower-bedecked Cae Glas Park. At the park's entrance stands a sculpture to the World War One poet Wilfred Owen, who was born in Oswestry. The town once boasted a hundred pubs. There are still quite a few, and you can sample locally-made beer at the Stonehouse Brewery on Oswestry's outskirts.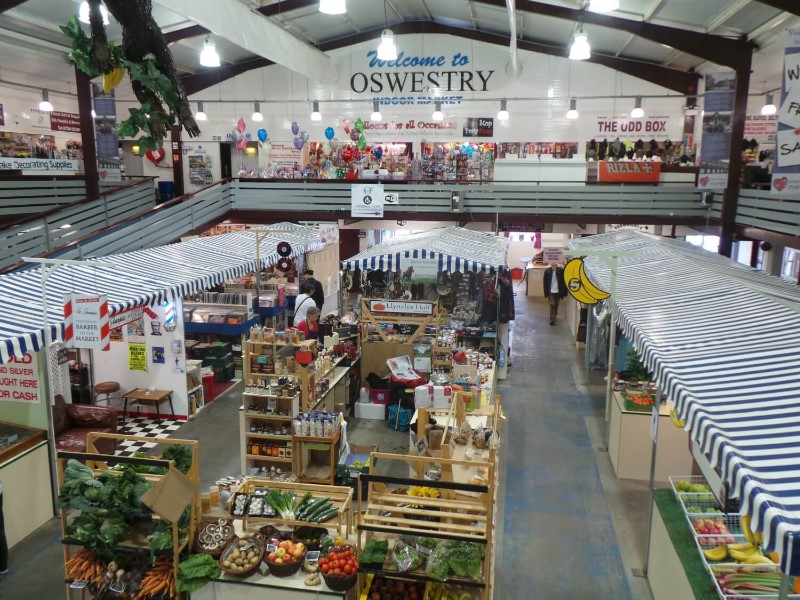 Where to stay
Set alongside the Llangollen Canal ten minutes' drive from Oswestry, Lion Quays Resort complex includes a hotel, restaurant and substantial spa. 
Where to eat
Treat yourself to creative croissants, cakes and desserts at Niche Patisserie in Oswestry's 400-year-old Black Gate building. 
Markets
Indoor market Wednesdays, Fridays, Saturdays; street market Wednesdays and Saturdays; Artisan Market last Friday of the month; www.oswestrymarket.co.uk.
More information: www.visitoswestry.co.uk.
Ellesmere
Think Ellesmere, think water. An arm of the Llangollen Canal pokes into the back of the old market town, and Ellesmere serves as the hub of Shropshire's pretty Lake District, made up of nine beautiful "meres" formed by retreating glaciers in the last Ice Age. The largest of these lakes, The Mere, is right on the edge of town. Its shores, which are in part fringed by public gardens and woodland, are lovely for a potter, and in summer you can get out on the water with the many ducks and gulls by renting a rowing boat. You can also walk along the canal towpath from Ellesmere to discover wilder meres. Long-established Vermeulens bakery and deli is a great place to get the wherewithal for a picnic.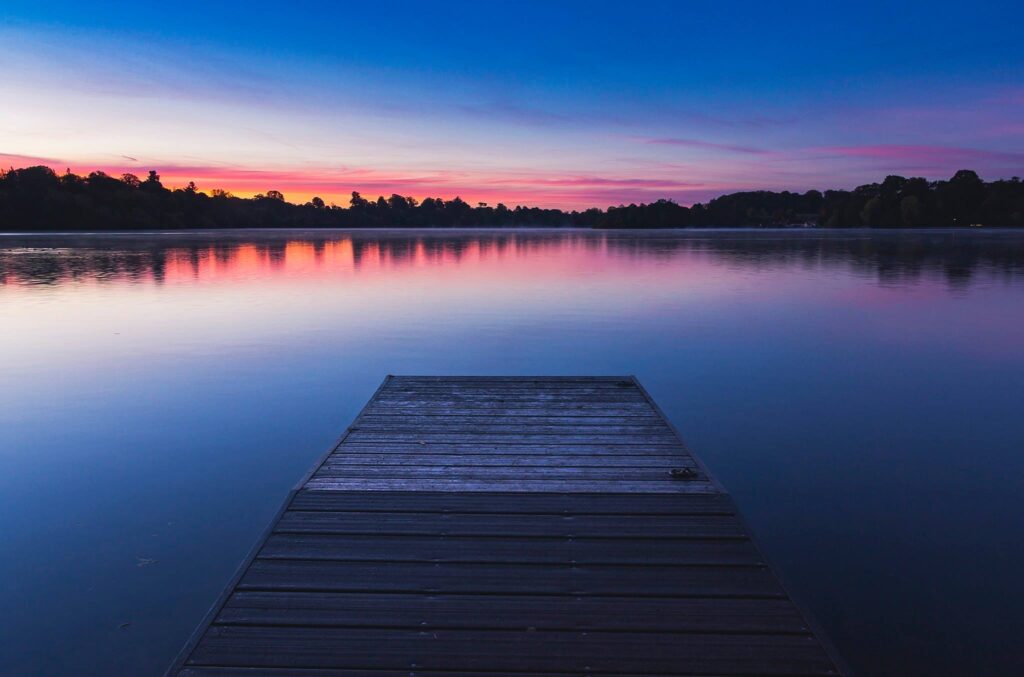 Where to stay
The Red Lion is a welcoming old coaching inn close to both the centre of Ellesmere and The Mere. 
Where to eat
Dating from the 1930s, The Boathouse is a popular daytime café/restaurant in a lovely spot overlooking The Mere. 
Market
In Ellesmere Market Hall every Tuesday.
More information: www.ellesmere.info.
Market Drayton
Given its name, there's no guessing the importance of markets for this likeable north Shropshire town – visit on a Wednesday to enjoy it in full flow. A potpourri of black-and-white and red sandstone buildings, Market Drayton is known as the home of gingerbread – Billington's has been making its delicious version here for over 200 years, and it can be picked up in the local deli. The town is also known for beer: Joule's ales are brewed in town and best drunk in The Red Lion, the historic flagship taphouse next to the brewery. Just outside town, it's also well worth visiting Fordhall Organic Farm, England's first community-owned farm, which has a farm shop, café and trails. 
Where to stay
Goldstone Hall Hotel, a Georgian manor 10 minutes' drive from Market Drayton, has tip-top bedrooms, first-rate food and superb gardens.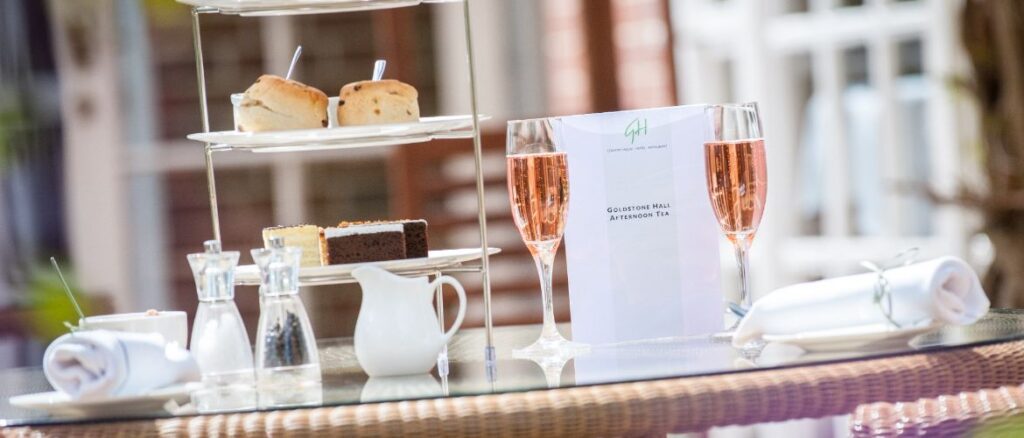 Where to eat
The rustic-style Town House, in the centre of town, has won numerous awards for its satisfying British/European food. 
Markets
Street and indoor markets on Wednesdays; indoor market only on Saturdays
More information: www.discovermarketdrayton.co.uk.
Whitchurch
Founded by the Romans as Mediolanum – meaning "in the middle of the plain" – Whitchurch is Shropshire's oldest continually inhabited town. Its many photogenic old buildings – over a hundred are listed – include character-filled pubs and St Alkmund's Church, a neoclassical, red sandstone edifice at the top of the high street. The town is the "Home of Tower Clocks": Whitchurch firm JB Joyce, now part of Smith of Derby, is the world's oldest maker of tower clocks. Find out more in the town's heritage centre or spend time walking the Whitchurch Clock Trail. Alderford Lake, just outside town, has all sorts of watery adventures, from wild swimming to stand-up paddleboarding and an inflatable aquapark.
Where to stay
Five miles from Whitchurch, Combermere Abbey Estate offers ultra-luxurious b & b accommodation in a wing of the manor and smart self-catering cottages in former stables. 
Where to eat
Wild Shropshire is all about seasonal, local food, with some ingredients foraged by the chef. There is no menu.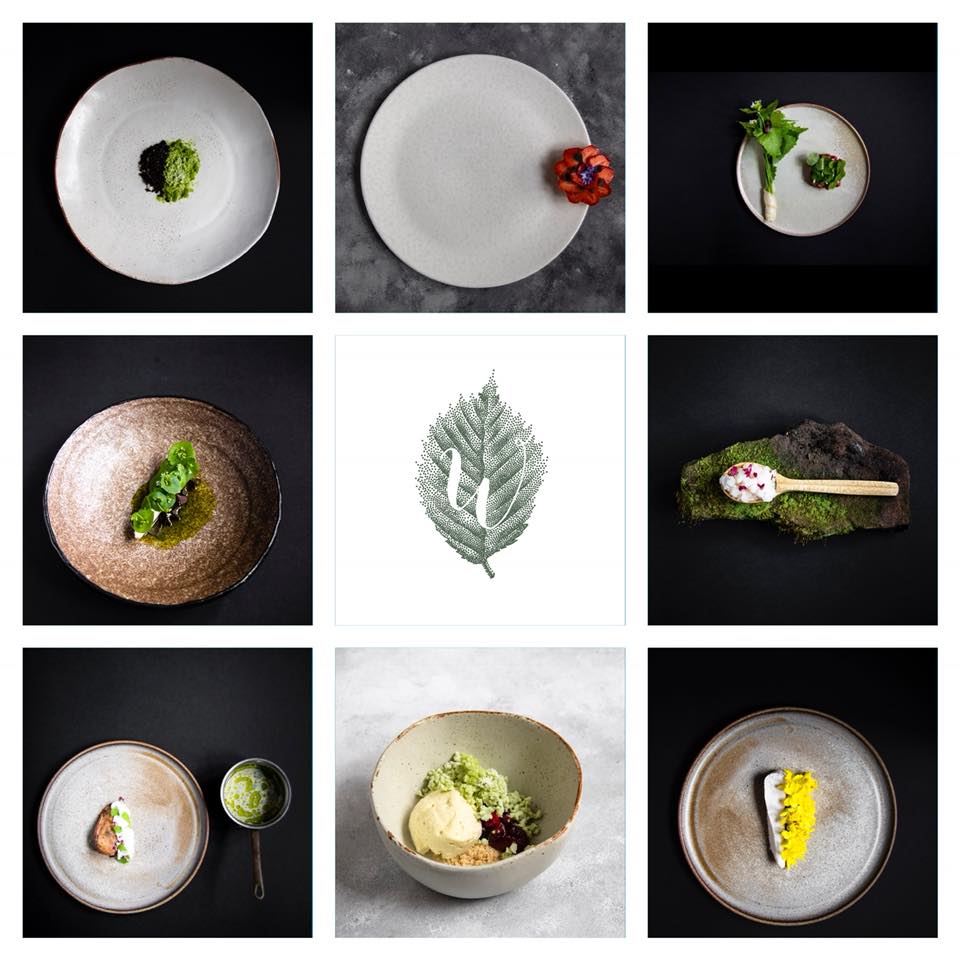 Markets
Fridays in the Market Hall and a farmers/makers market on the first Saturday of the month. 
More information: Visit Whitchurch