In A Shropshire Lad, a collection of poems published in 1896, AE Housman wrote: "Clunton and Clunbury, Clungunford and Clun, are the quietest places under the sun." Some 125 years later, down in this idyllic, out-of-the-way corner of south-west Shropshire, it is still very quiet indeed.
The same is true across much of the rest of the county. Shropshire ranks as the sixth least densely populated county in England, and for most of its length and breadth you'll find sleepy market towns and little-trod countryside. The Shropshire Hills Area of Outstanding Natural Beauty competes with England's national parks in the beauty stakes, yet receives a fraction of the number of visitors of, say, the Lake District or Peak District.
All that said, there are a number of places in Shropshire that are honeypots, and as such attract too many visitors for comfort at peak times of year. Below we've flagged which these are, and for each we've suggested a comparable or nearby alternative that is far less visited and should be just as enjoyable.
Instead of The Wrekin – climb Brown Clee
"All around The Wrekin" is a phrase used in Shropshire for going all around the houses, which is somewhat ironic given the large number of people who head straight up the county's landmark hill! The steep track up The Wrekin gets very busy, and parking can also be difficult.
To avoid the crowds, opt instead to climb Brown Clee: at 540m it's Shropshire's highest summit. Your reward will be magnificent views in all directions. The area was once mined – signs of the quarrying can still be seen – but all is tranquil now. You can tackle Brown Clee on a six-mile circular walk from the nearby village of Ditton Priors.
Stay at: The Pheasant at Neenton, a community-owned, 18th-century country inn offering the best of Shropshire food. It's three miles from the start of the walk.
Instead of Ludlow – base yourself in Bishop's Castle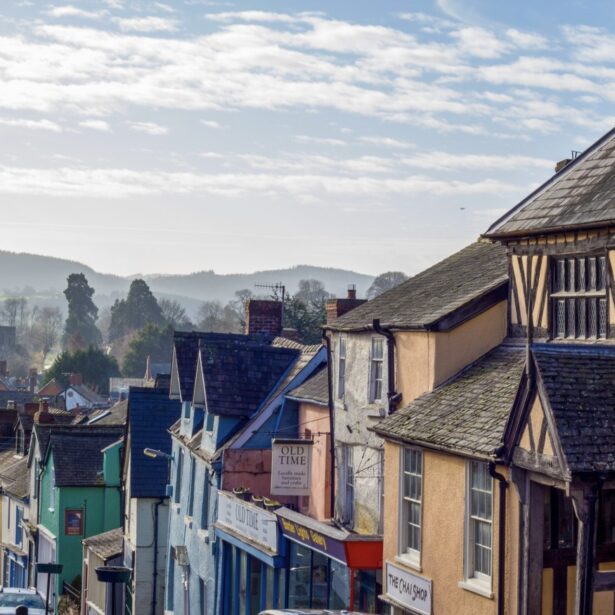 With its picturesque setting on a hill above the River Teme, a spectacular ruined Norman castle, handsome Georgian streets and thriving foodie scene, Ludlow justifiably gets lots of visitors.
If you'd like a lower-key market town in the Shropshire Hills, then Bishop's Castle is a great alternative. Tiny for a town (its population is a mere 1,600), it has bags of history (it was granted a royal charter for a market in 1249), several enticing pubs (one associated with the Three Tuns Brewery, which has been brewing since 1642) and a slightly bohemian air. On the steep high street you'll find the Poetry Pharmacy
and around town you'll come across offbeat murals. The town is also an excellent walking base, with gorgeous, little-explored countryside on the doorstep.
More information: www.bishopscastle.co.uk/tourism
Stay at: The Castle Hotel, a hugely enjoyable base near the top of Bishop's Castle, with cosy bars and dining areas, first-rate, hearty pub-style food, and a lovely garden with views over the Shropshire Hills.
Instead of Ironbridge – explore Much Wenlock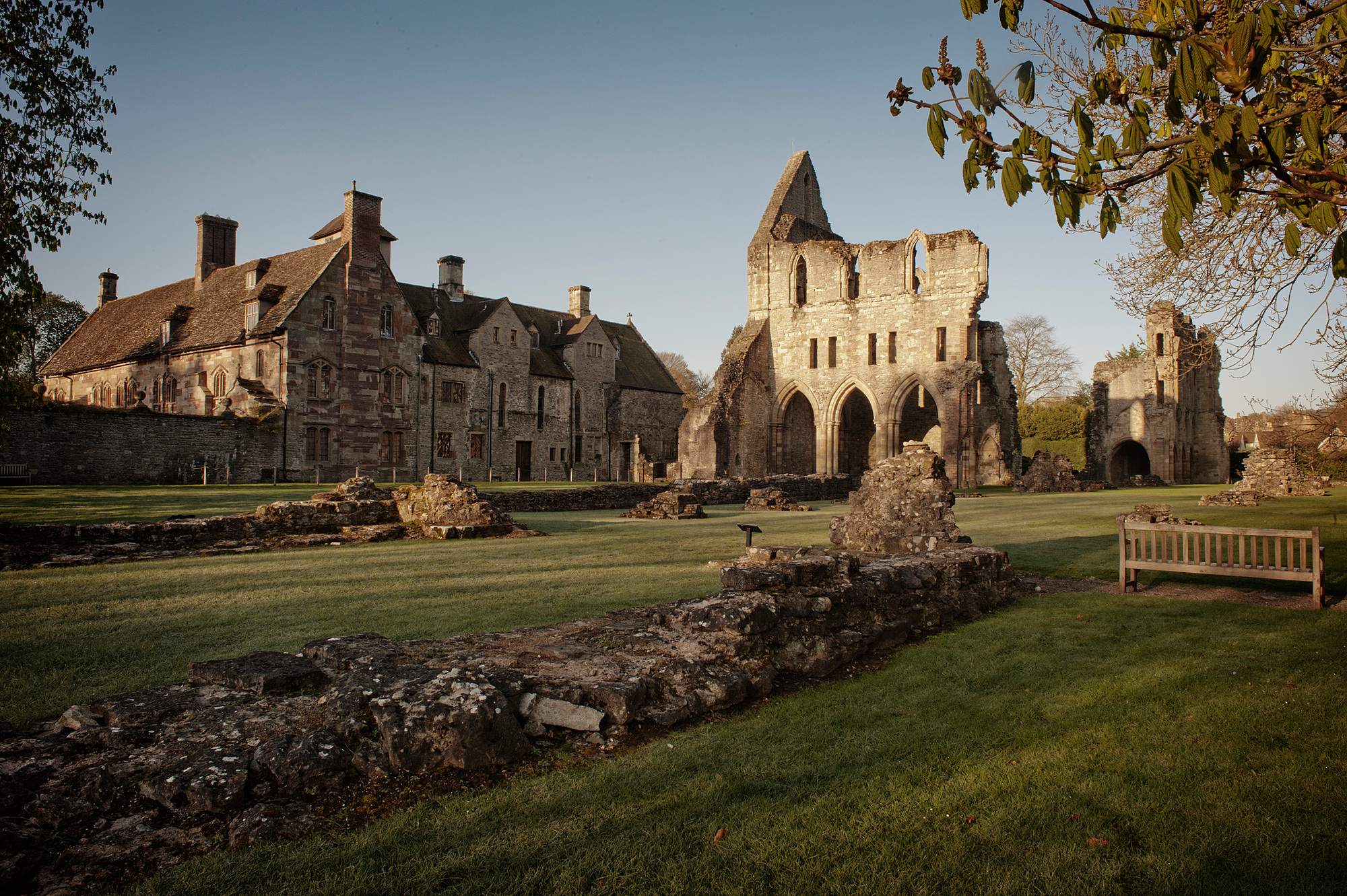 Given that Ironbridge Gorge is a UNESCO World Heritage Site, it should not surprise you to learn that it gets pretty busy in the summer months and other school holiday periods, especially along the River Severn in Ironbridge village and around the landmark bridge.
Just 10 minutes' drive away lies infinitely quieter Much Wenlock. The delightful little market town offers plenty of reasons to drop by and stay a while, including the very photogenic medieval ruins of Wenlock Priory on its outskirts, a winning mix of medieval, Tudor, Georgian and Victorian buildings on its main streets, and lots of tempting cafés and delis. Much Wenlock also has intriguing links with the origins of the modern Olympic Games: there's an Olympian Trail to follow, and the town's excellent free museum tells the full story.
More information: www.visitmuchwenlock.co.uk
Stay at: The Raven, an ex-coaching inn in Much Wenlock that is on the Olympian Trail, with smart bedrooms, a highly-regarded restaurant serving modern British cooking, and its own deli/grocer's.
Instead of Attingham Park – visit Benthall Hall
Attingham Park, a vast 18th-century estate with tracts of landscaped parkland, is hugely enjoyable. But as one of the National Trust's most visited paying properties, it does get extremely busy in the school holidays.
A much less-visited alternative National Trust property in Shropshire is Benthall Hall. The Tudor manor and grounds, which encompass a garden, woodlands and parkland, are set on a plateau above the River Severn gorge. Crocus displays in the garden in the spring and autumn are a highlight, and there's something rather special about the fact that Benthalls still live here, as they have been doing since medieval times.
More information: www.nationaltrust.org.uk/benthall-hall
Stay at: Eaton Manor Country Estate, a collection of self-catering holiday cottages set in 500 acres of secluded Shropshire countryside. The estate is 25 minutes' drive from Benthall Hall.
Instead of Shrewsbury – explore Oswestry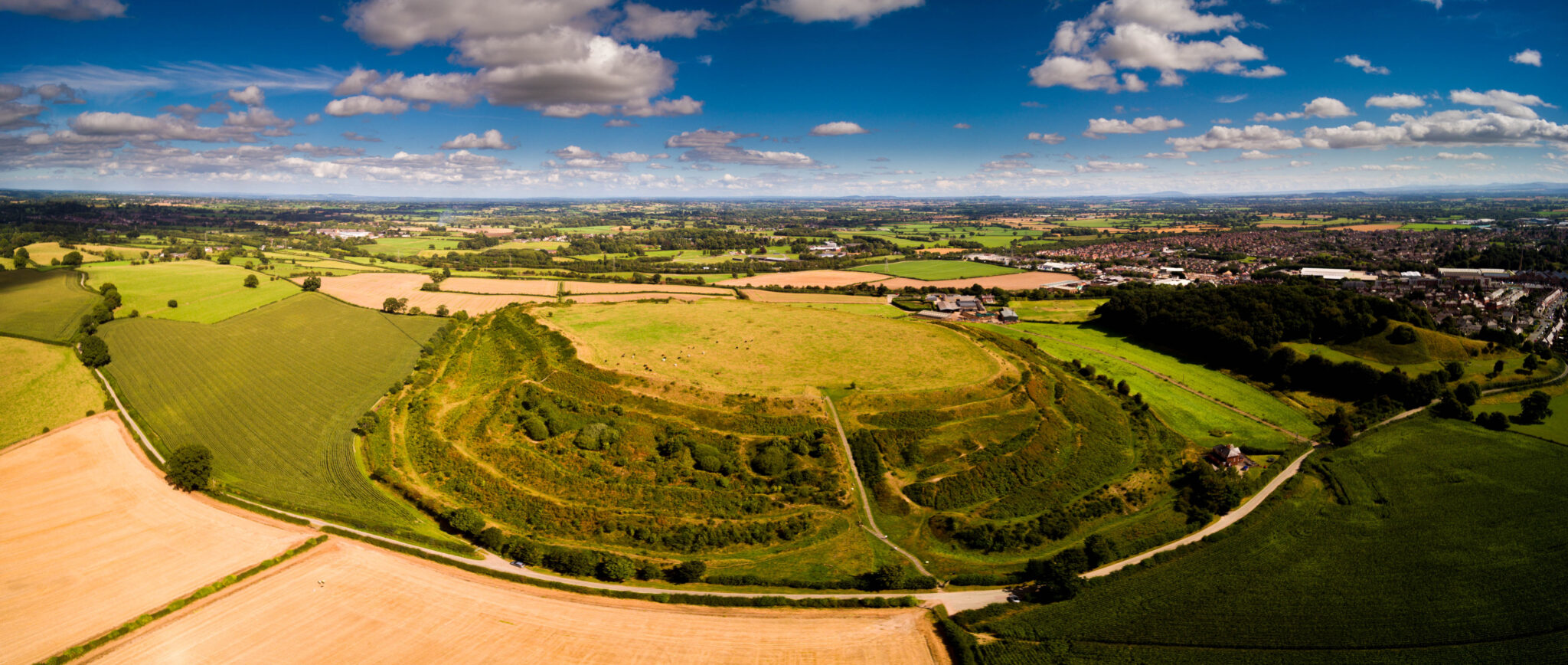 Shrewsbury has much to commend it: a scenic location within a loop of the River Severn, ancient alleyways, a clutch of old churches, a brilliant indoor market… And Shropshire's capital absorbs its visitors comfortably.
But if you want somewhere more off the beaten track, consider heading to Oswestry. Close to the Welsh border, it's a characterful backwater that is at its liveliest on market days, which take place a healthy three times a week. Cambrian Heritage Railways has just started running vintage trains on a disused line from Oswestry to Weston Wharf, where you can sample locally-made beer at the Stonehouse Brewery. You should also not miss vast Old Oswestry Hillfort. Encircled by sets of ditches and high earth ramparts, it is one of Britain's most impressive Iron Age forts.
More information: www.visitoswestry.co.uk
Stay at: Pen y Dyffryn, a tranquil country retreat with romantic bedrooms and walks galore from the door. The hotel is virtually on the English/Welsh border, under 10 minutes' drive from Oswestry.
Instead of Ellesmere's Mere – discover Colemere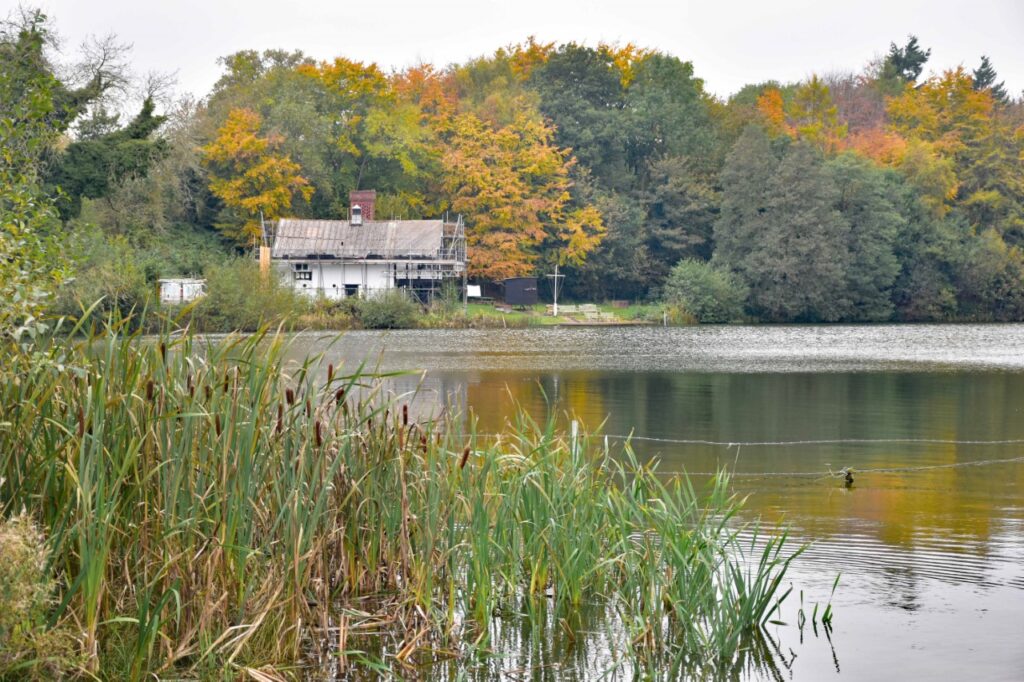 North-west Shropshire has a mini Lake District, in the form of nine lakes – called meres – that were formed back in the last Ice Age by retreating glaciers. The biggest and easily the most visited of the lakes is simply called The Mere. On the edge of the market town of Ellesmere, it has a popular waterfront park.
To escape the hordes, make instead for nearby Colemere. The beautiful lake attracts a variety of wildfowl and wading birds, and is surrounded by mature woodland and meadows speckled with wild orchids in summer. You can walk right around the lake (something you can't do at The Mere).
More information: www.shropshiresgreatoutdoors.co.uk/site/colemere-countryside-heritage-site/
Stay at: Archers' Meadow Glamping, en-suite self-catering pods with luxuries such as underfloor heating, set on a farm four miles from Colemere.
Instead of parking in Carding Mill Valley – start a Long Mynd hike at Church Stretton Railway Station
Our last suggestion is not so much about "go here, not there" advice to avoid the crowds, but rather careful planning.
The National Trust's Carding Mill Valley is among the most popular spots in Shropshire for a rural outing, and the trails up through the scenic valley do therefore get very busy. But the crowds disappear once you've ascended the valley and reached the Long Mynd. Up on the wild and open moorland plateau you'll have primarily sheep and ponies for company as you take in the stupendous views over the Shropshire and Welsh hills.
In terms of planning, note that on busy days Carding Mill Valley's car park is completely full by 11am. So consider taking the train to Church Stretton and walking from there. The challenging, circular, 7.5-mile Mind the Gap Walk from the station goes up Carding Mill Valley to Pole Bank, the Long Mynd's highest point, then back down to Little Stretton and along the ridge of Ragleth Hill.
More information: www.churchstretton.co.uk
Stay at: Victoria House, a Victorian townhouse in Church Stretton offering antique-furnished bedrooms and award-winning breakfasts.