Imagine yourself drifting… just drifting downstream through miles of some of the most peaceful and spectacular landscape. No rush, no pressure, just the desire to make it to your next deluxe overnight stop by the river, or that perfect little campsite nestled in the trees.
Fish jump lazily around you. Dragonflies bomb by you, the only buzz in what seems like a timeless moment. You just let the river take you, canoeing for the joy of it. Messing about in boats and all that jazz…
Seems like a distant hazy place, hard to imagine in front of this screen right now?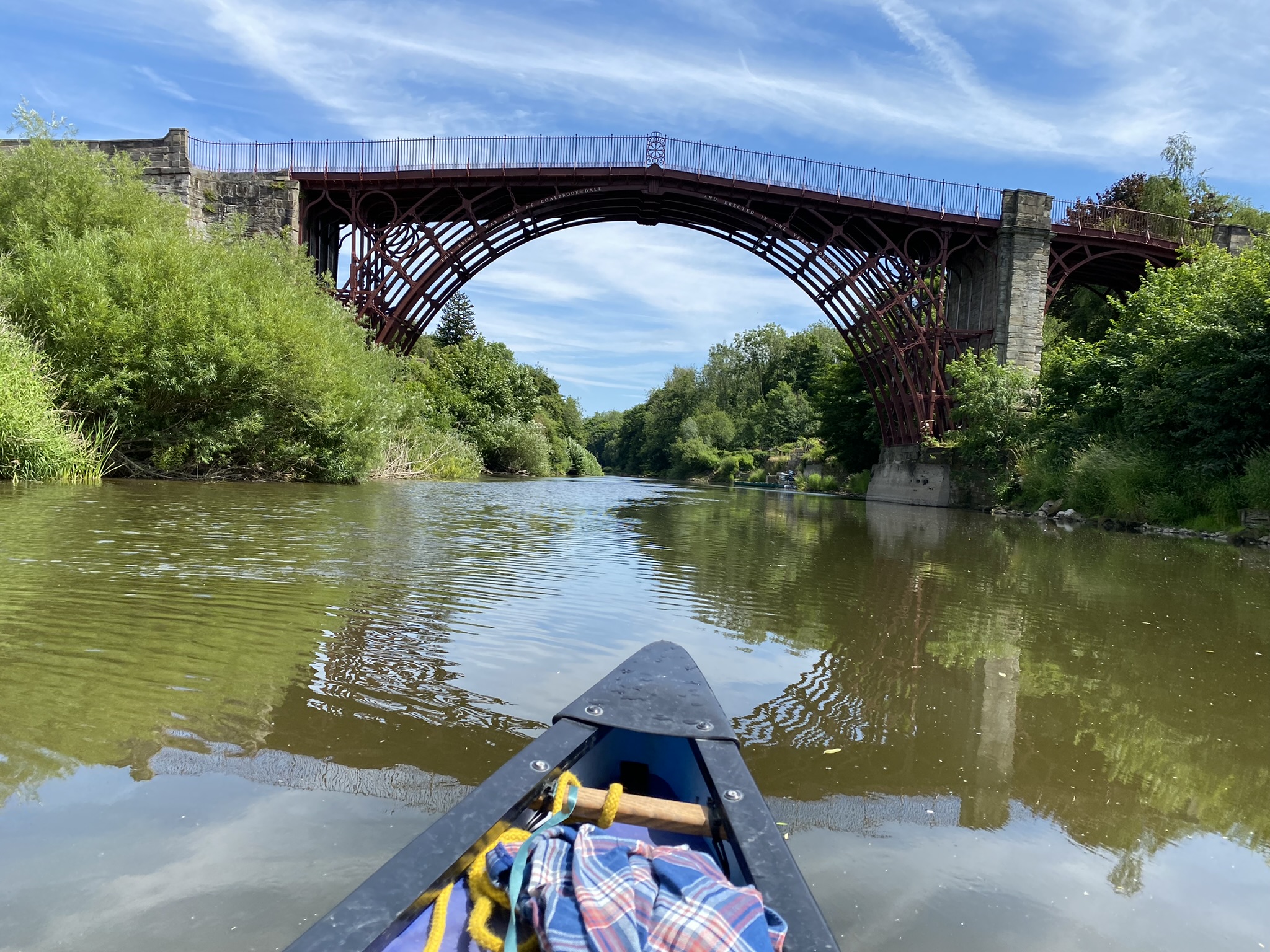 What if you could let yourself go on that journey? You and someone special taking a cool blue canoe down the River Severn through some of the most breath taking and unique scenery in Shropshire on your very own Big Severn Adventure.
Enjoy the solitude or join with friends. Passing your time partly on the river, marvelling at the wildlife, pulling up in Shrewsbury to explore centuries of historic buildings, quirky, independent shopping, and fully indulging in it's vibrant locally-sourced food scene. Going on to softly meander through the land under the prehistoric view of Shropshire own extinct volcano 'The Wrekin'.
As you journey with the flow, you'll be discovering the industrial heritage of the Ironbridge Gorge passing beneath that wonder of the modern age, Thomas Telford's Ironbridge. Paddling onwards, you'll be deep into the outstanding natural beauty of the Severn Valley, a stretch of water carving through isolated wooded valley where time just seems to stand still.
You then twist south, to Bridgnorth, a unique town originally the Severn's second largest port, but it's hard to imagine it now. Mark your visit by taking the Victorian funicular railway up to High Town and take your time savouring locally farmed and produced food & drink in the towns traditional inn's and vintage tea rooms.
Night times you'll have your pick of luxurious riverside accommodation, or instead making camp by the moon lit water, lighting a fire and star gazing under properly dark skies. All this on your own special adventure and perhaps more as you leisurely travel through our beautiful county by paddle power alone.
Book it all yourself with our support, or we'd love to take the work out of it for you with our bespoke booking service – the choice, like everything else in this special adventure, is all yours.
Take a moment then again just to imagine the gentle splash of the water dripping off your paddle. The sound of swallows circling everywhere around you. The gentle breeze rustling reed and trees. A sudden electrifying flash of blue-green catches you, as a kingfisher snatches a fish from the shimmering shoals.
Give us a look and see how easy and delightful your very special Shropshire watery escape plan really could be. Book with Shrewsbury Canoe Hire, for more info www.bigsevernadventure.co.uk email: info@bigsevernadventure.co.uk or call: 01743 244800