Looking for a great family day out? What are the best things to do with the kids in and around Oswestry during the summer holidays? Have fun on a farm, explore a castle, go on a metal safari, ride a heritage train, slow down on a canal boat or speed up again playing laser tag – there are lots of family attractions near here.
The British Ironwork Centre offers a great family experience. Find a unique sculpture park with larger-than-life metal animals and follow the Extinction Trail for a fascinating insight into the world's threatened animal species. There are play areas and kids get a free ice cream tasting.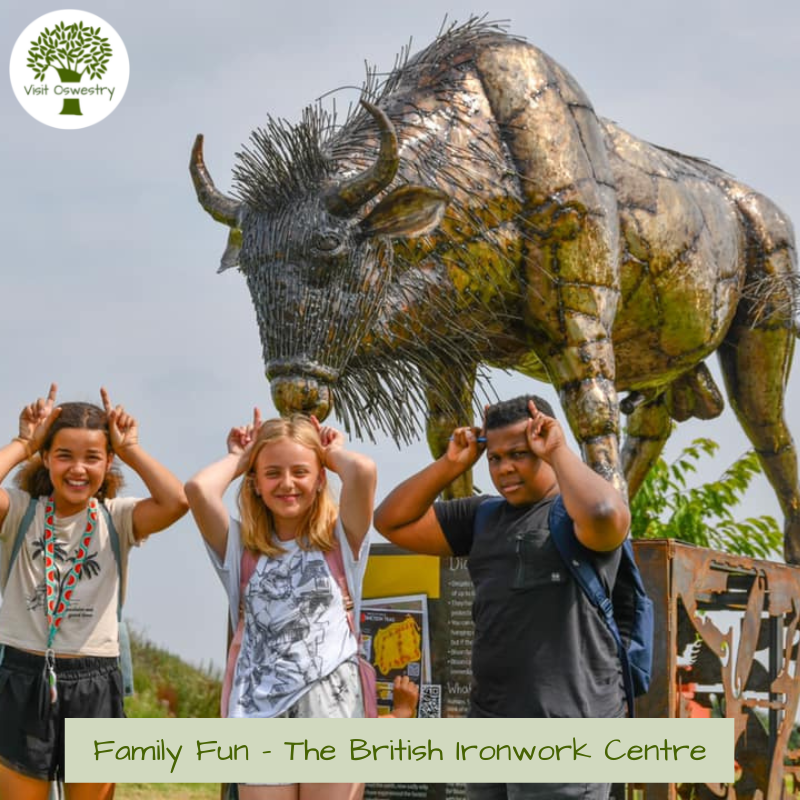 Park Hall Countryside Experience is the perfect place to keep the kids smiling and the adults too! A wide range of indoor and outdoor adventure, including Pig Racing, 4 x 4 Landrovers, Barrel Train and Victorian School. During the summer, find additional events including 'Princess & Pirates', 'Hysterical Historical', 'Dino' and 'Science' weeks. The holidays aren't complete without getting lost in Maisy's Maize Maze!
For a day out with a historical theme, there are four castles, four heritage railways and the awesome Unesco World Heritage Site of Pontcysyllte and Chirk aqueducts to explore.
Chirk Castle, Powis Castle and Erddig Hall are National Trust properties, with large gardens to explore and kids activities to enjoy. Just outside Oswestry, you'll find the quirky ruins of Whittington Castle, a Marcher Norman Castle with the famous resident swans, Lady Beatrice and Sir Tom.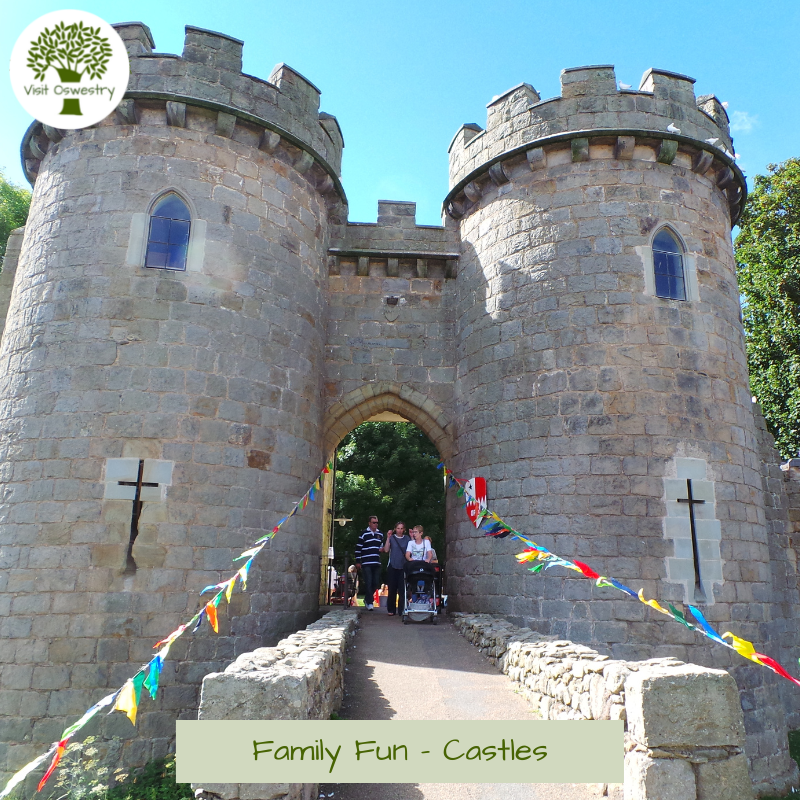 For a great trip out come rain or shine, how about a train ride? Cambrian Heritage Railways (Oswestry), Welshpool & Llanfair Light Railway and Llangollen Railway all offer trips throughout the summer.
A great option for a rainy day is Black Hawk Laser Games where you'll find the very latest in laser combat games, escape rooms and virtual reality games.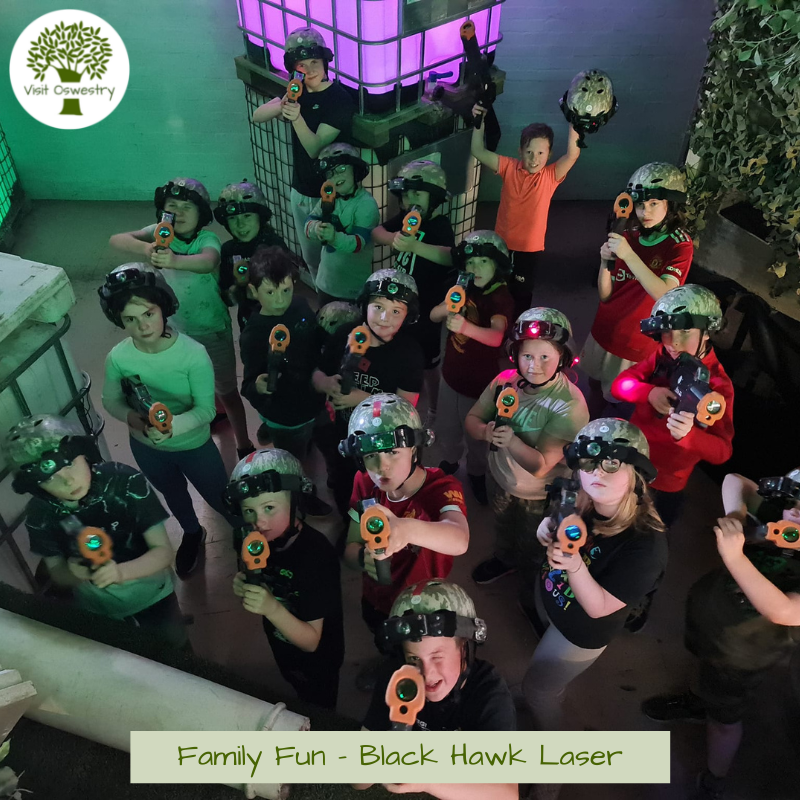 And who doesn't like a day out on the water? Take a canal boat over the World Heritage Site at Pontcysyllte Aqueduct or perhaps a horse-drawn boat to the gorgeous Horseshoe Falls. Llangollen Wharf has been providing visitor trips here since 1884.
For those who really enjoy a splash about, you can hire a canoe and paddle into Shrewsbury along the River Severn from Montford Bridge. In some sessions, you can even bring the dog!
Whatever you choose to do, you'll be sure to have lots of fun in Oswestry and the Borderlands.