Get listed on our website, take part in networking events and brochure swaps, receive all the latest Visit Shropshire news, and details of valuable opportunities and take part in national media opportunities! Just some of the benefits of being a Visit Shropshire member.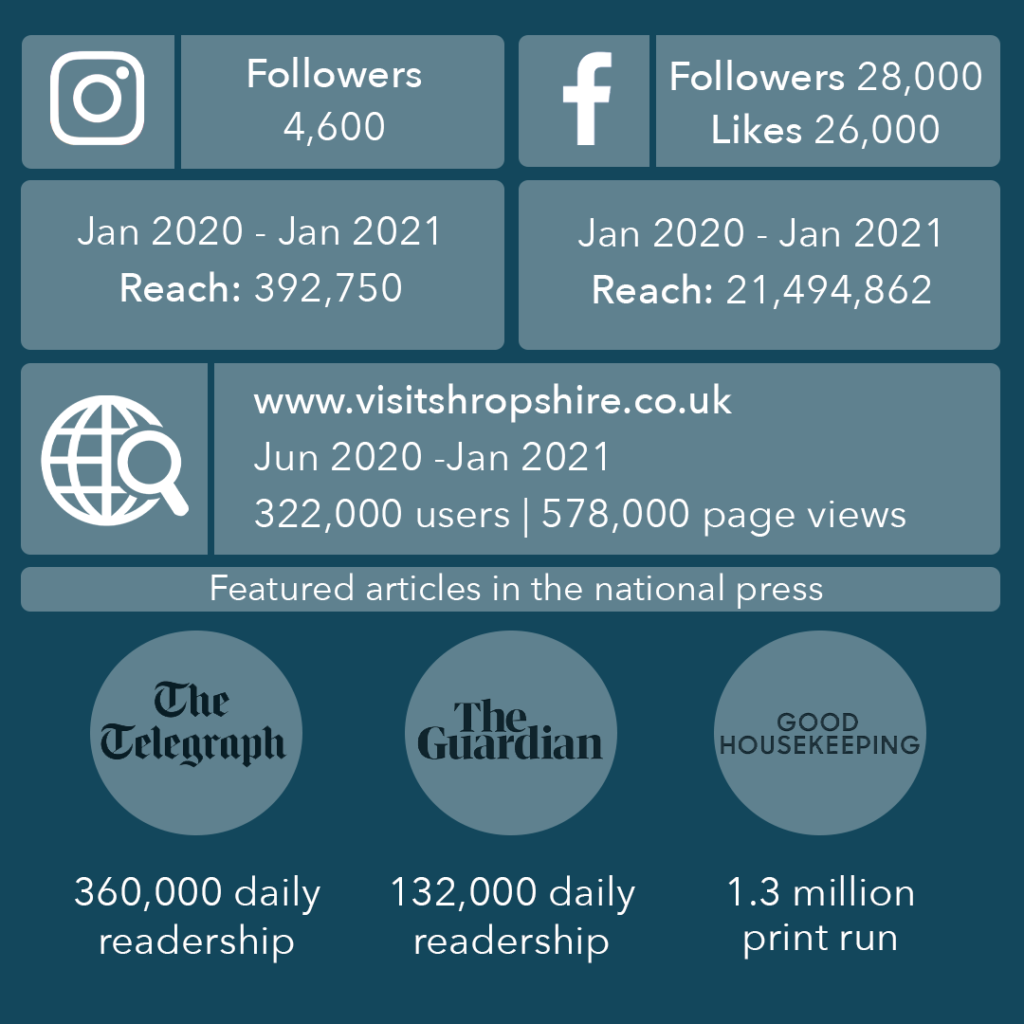 Becoming a member of Visit Shropshire is a savvy way to promote your business to inbound visitors, as well as to Shropshire people who enjoy exploring the towns and countryside on their doorstep. Our website during 2019 generated over 1 million page views and during the next two years tourism is due to become the county's largest employer.
Our full membership package includes dozens of marketing opportunities to raise the profile of your Shropshire tourism business across the county and further afield. By joining Visit Shropshire you can forge stronger business connections within Shropshire, utilise the Visit Shropshire branding, attend valuable networking sessions and training courses, get preferential rates from other members, and much more.
For details about joining Visit Shropshire, including costs of membership, click here. If you have questions or would like to join straight away, contact Mark Hooper via [email protected] or on 01743 261919.
Sign up today by visiting members.visitshropshire.co.uk