Luxury Accommodation in Shropshire: find your ideal room in luxurious surroundings
For a romantic weekend or short break, Shropshire has unique, beautiful accommodation to welcome you. Book into a grand countryside residence with walks leading out from your front door. Or stay in the heart of one of Shropshire's market towns – Ludlow, Oswestry or Shrewsbury, perhaps – with bars, fine restaurants and cosy pubs within easy reach. You'll always find the perfect Shropshire hotel for a golf break, or a spa retreat.
Luxury Escapes in South Shropshire
If you're looking to escape to the hills for some well needed R&R, south Shropshire has you covered.
Ludlow, perhaps south Shropshire's best-known town, is surrounded with fantastic views of Shropshire hills. As well as its national reputation for fine food, Ludlow is your perfect place for your luxury escape.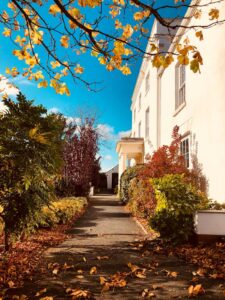 Just a 20-minute walk from Ludlow, this beautifully-restored Georgian house has 15 luxurious contemporary bedrooms to choose from. Each bedroom is styled individually and have views across Ludlow and Shropshire's countryside. If you're partial to a pamper, nestled in the Hotels gardens you'll find Fishmore halls very own Shell Spa. Spoil yourself with a treatment and relax in the wellness hot tub, all from your doorstep.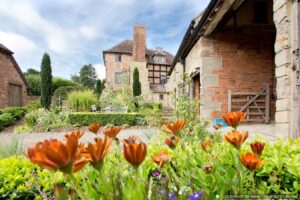 If you're looking for something a little further outside of town, Old Downton Lodge is just 15 minutes' drive from Ludlow. With a beautiful flower-filled courtyard, this hotel offers rooms fashioned out of ancient stables and barns. Here, you won't encounter uniformity. With a mixture of exposed beams, high ceilings, alcoves, malt shoots and hidey holes, no room is like the other.
Not to mention, Old Downtown Lodge also have their very own award-winning restaurant. Their dining room has the feel of a grand medieval hall, and the food reflects such a stature. With 3 AA Rosettes and listed in Michelin guide since 2015, dining at Old Downton Lodge is not an experience you want to miss!
Luxury accommodation in Shrewsbury and North Shropshire
The county town of Shrewsbury is perfectly situated in the centre of Shropshire. Encircled by a meandering loop of the River Severn, the island-like town centre is bursting with independent shops, eateries and award-winning luxury accommodation.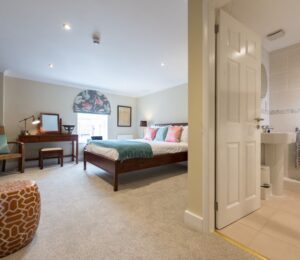 If you're looking for a home away from home, Darwin's Townhouse is a perfect choice. A luxury bed and breakfast with rooms filled with those creature comforts and even a gorgeous suntrap garden to soak up some rays. This 3 story Georgian townhouse is located in the heart of Shrewsbury but tucked away enough from the hustle and bustle to sleep soundly.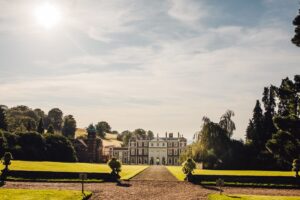 Just 30-minutes outside of Shrewsbury, nestled within the hills of the rolling Shropshire countryside, you will find the magnificent grade 1 listed, Hawkstone Hall & Garden Estate. This 18th-century mansion offers the perfect combination of heritage and modern luxury, with natural beauty and charm. in fact, the estate gardens along are a must, from the blooming lily pond and rose garden to the apple orchard and forest path, you can spend hours revelling in the beauty of their age-old gardens. Why not make one of their luxury suites your home for a few nights? With a cast-iron roll-top bath, a super king bed and complimentary turndown service, why not indulge with a stay at Hawkstone Hall & Gardens?