In order to help you, there are 'Historic Church Stretton' information boards fixed to the most interesting buildings around the town and a free audio tour from the Geotourist app on your mobile phone. This will take you on a fascinating hour-long walk around the town centre bringing to life its history of the last one thousand years. The booklet 'Historic Church Stretton – a walk around the town' is an alternative guide, available from the Library in Church Street.
If you want to know about the very earliest history of the area from pre-Cambrian times to the present day, there are a series of illustrated Time-line tableaux on the wall of the Antiques Market, previously an old malthouse.
As evidenced by the many hillforts and barrows on the surrounding hills, people have lived in the area for thousands of years, but it was the building of the Roman road through the Stretton Valley that determined the town's current location. The settlement grew in Saxon times and is first formally recorded in the Domesday Book (1086).
The town's history, from then on, can to-day be traced in surviving buildings. The Parish Church of St. Laurence's retains many of its original Norman features, even including a rare sheela-na-gig, thought to be a Saxon fertility symbol.
By the 13th century, town had grown sufficiently to be given a weekly Market and an annual fair. The fair ceased in the 19th century but the weekly Thursday market continues to this day in the Town Square.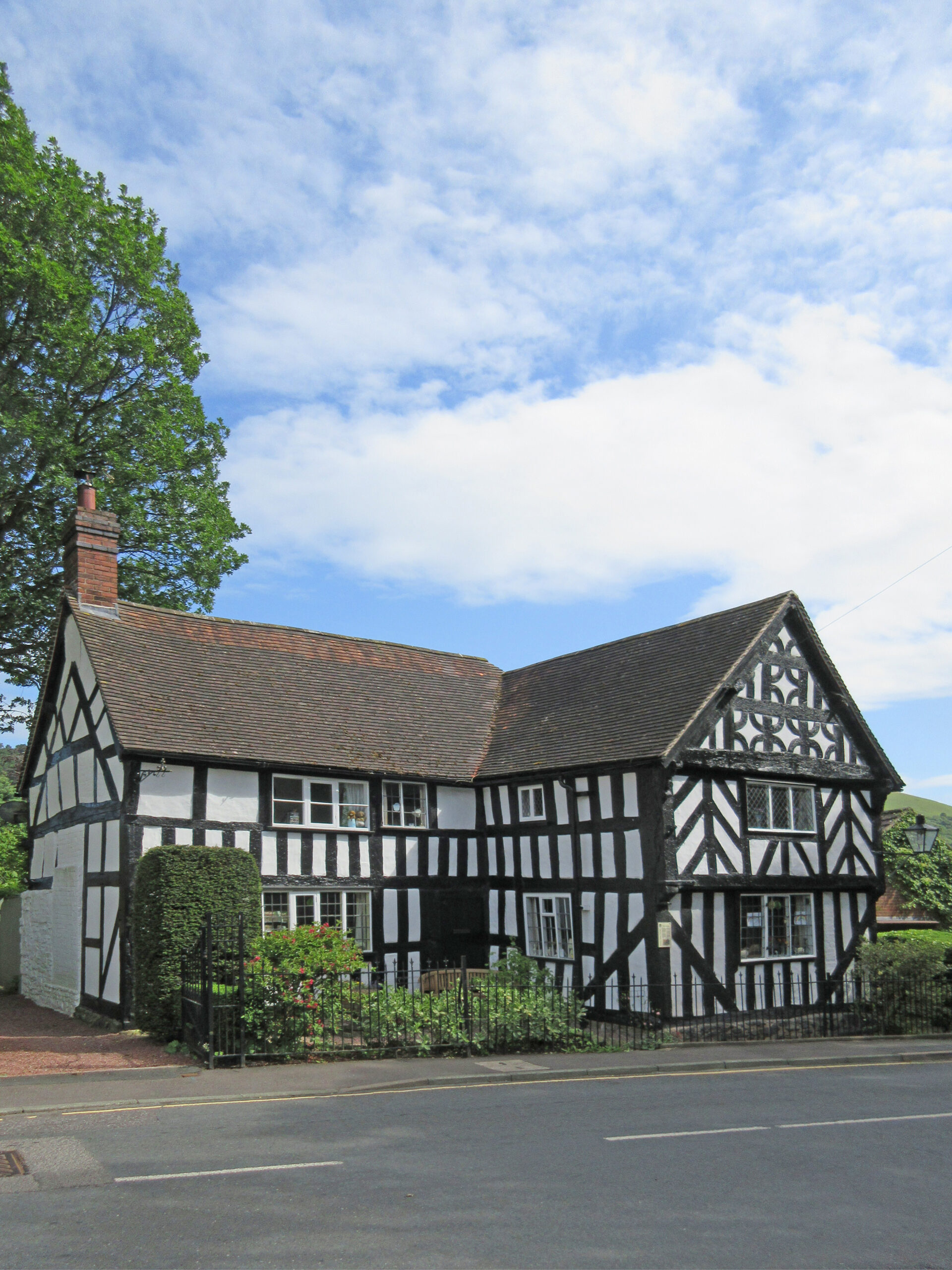 The Square was originally surrounded by houses of wealthier inhabitants and traders with burgage plots behind for workshops, stables and living quarters for servants, many of which can still be seen. The main car park to-day used to be the site of the sheep market.
The most important event to shape the town was the great fire of 1593. This destroyed all the buildings except the church and what is now the Buck's Head Inn. The town was rebuilt and many of the present properties date from that period, often hiding behind Georgian and Victorian frontages.
Through the 17th & 18th centuries, no less than nine coaching inns developed in the town, the only two of which remain are the Bucks Head and the Kings Head, the rest having been converted to shops and offices.
The railway came to the town in the mid 19th century but it was really only in the early 20th century that the town expanded and the shopping centre developed, still retaining much of its Edwardian feel. At that time, there was a short-lived attempt to develop Church Stretton as a spa-town, utilising the local spring water, which continues to be bottled to this day.
A copy of the Time-line tableaux and a lavishly illustrated 202-page history 'Church Stretton through the Ages', are available from Burway Books in Beaumont Road.