With its farming heritage and fertile countryside, Shropshire is a slice of heaven for foodies. Outstanding food producers abound. You are spoilt for choice for places to stock up on local produce, from delis to butchers and farm shops to markets. This is true right across the county, and not just in the picturesque market town of Ludlow, Shropshire's best-known foodie destination.
Wherever you go, you'll also find a plethora of enticing cafés, pubs and restaurants committed to serving food that is seasonal and locally sourced – whether that be grown, reared, produced or even sometimes foraged.
And it's not just about food. The county boasts an impressive number of breweries, with taprooms and ancient pubs aplenty serving their ales. You'll also find locally-distilled gins, along with wines made from grapes nurtured in Shropshire vineyards.
We've picked out where to sample Shropshire's best food and drink offerings.
---
Shropshire Hills and the South
---
Shop
In Ludlow, start in Castle Square. Mondays, Wednesdays, Fridays and Saturdays it holds a colourful and thriving open-air general market, featuring plenty of local food and drink. On the second and fourth Thursdays of the month it becomes the Ludlow Local Produce Market, one of England's longest-standing farmers' markets, with everything on sale from producers within 30 miles of the town.
Overlooking the square you'll find SC Price & Sons, an olde-worlde family bakery, and Harp Lane Deli, whose chorizo sausage rolls and custard tarts are highly recommended. Yards away is the diminutive Mousetrap Cheese Shop: try the strongly-flavoured Wrekin blue cheese.
In Bromfield, don't miss Ludlow Farmshop, an eye-poppingly vast emporium of edible goodies – meats, cheeses and ice-creams, jams and chutneys, breads and cakes – much of it derived from produce from the estate's farm.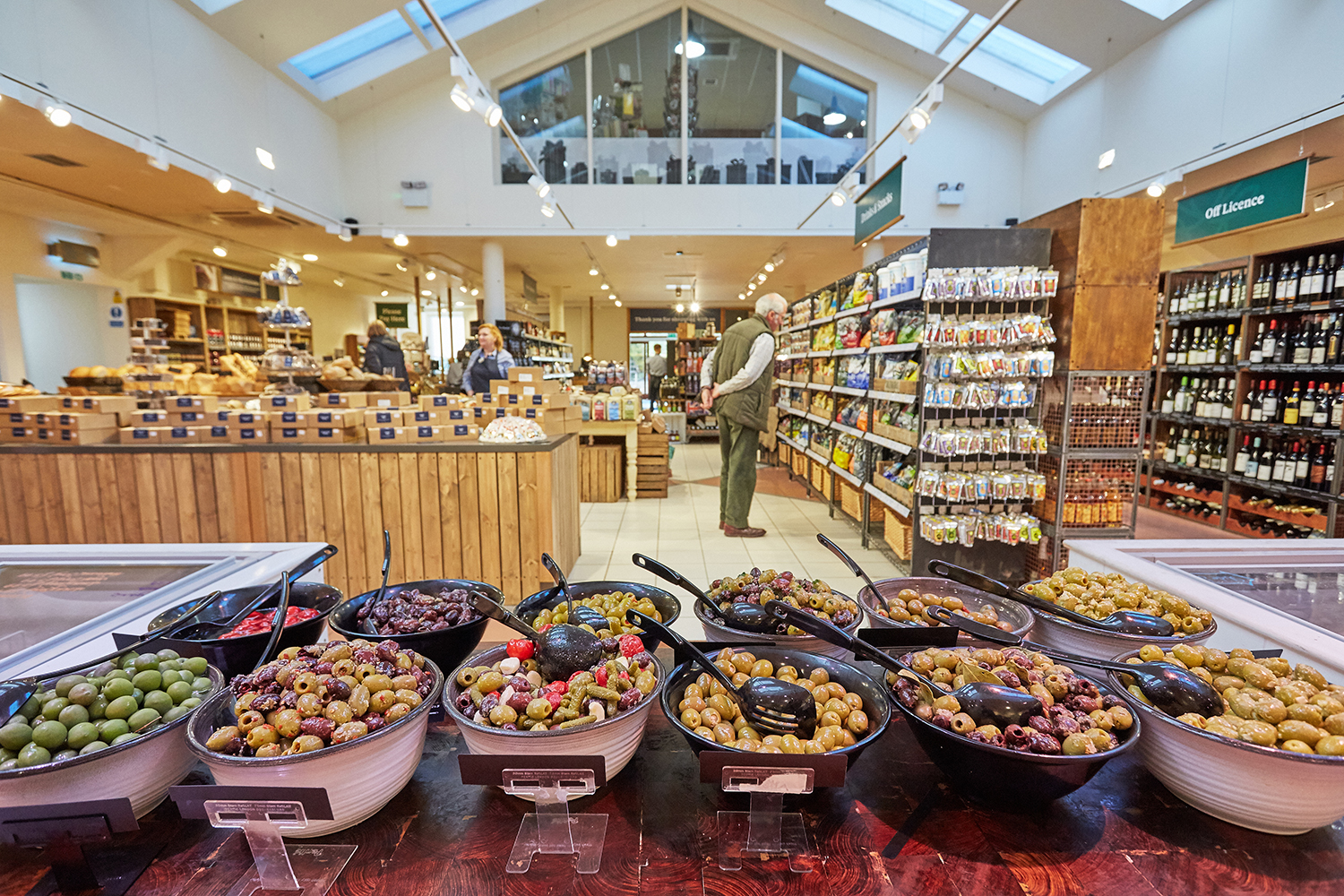 Over in Church Stretton, for a very superior picnic make a beeline to Van Doesburg's The Gourmet Food Shop.
Eat
In a prime spot in Ludlow overlooking Dinham Weir, CSONS at the Green Café has received multiple awards for its unpretentious but exciting globally-inspired yet locally-sourced dishes.
If you're after adventurous fine dining, book a table in the medieval barn of Old Downton Lodge, a characterful restaurant with rooms 15 minutes' drive from Ludlow.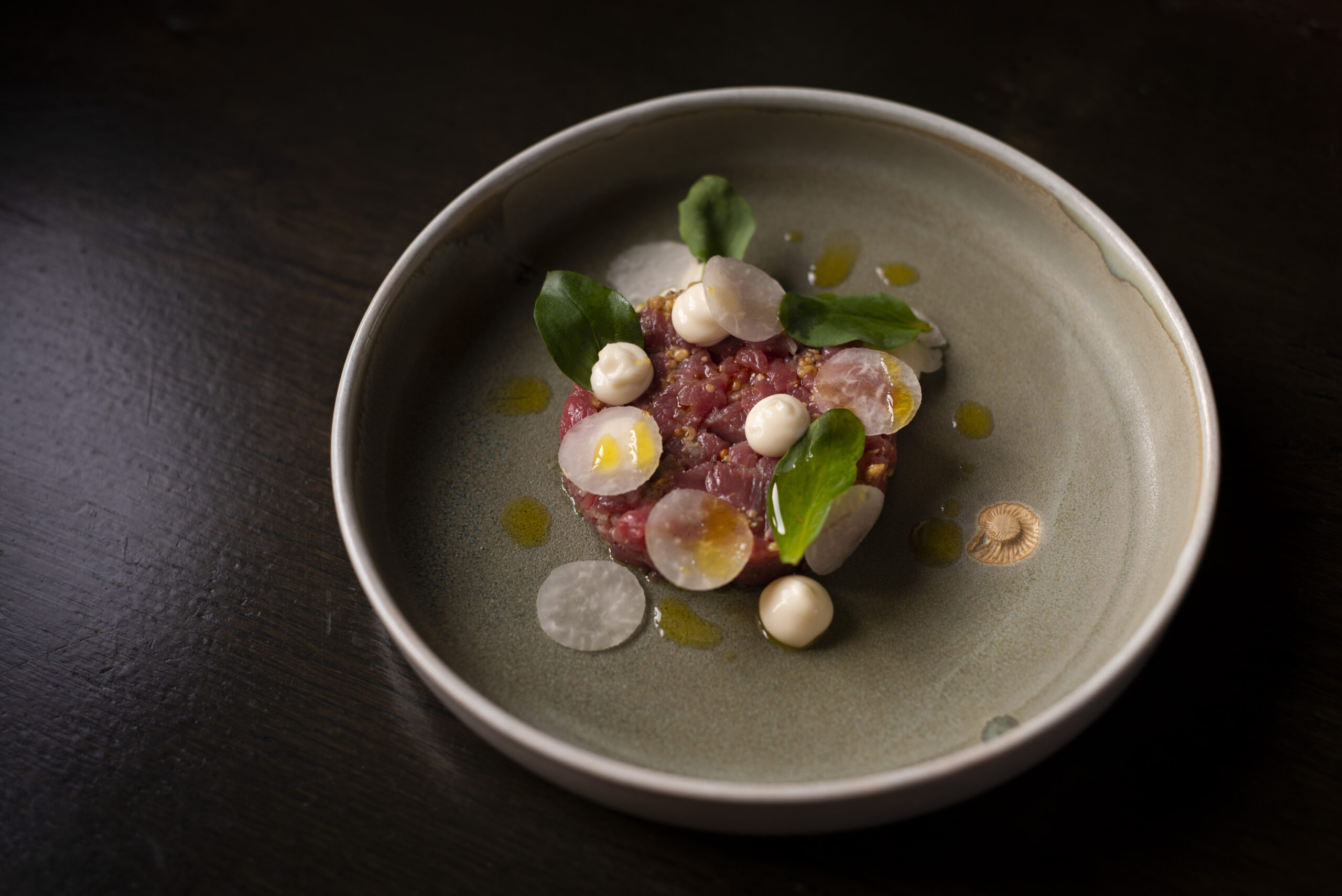 Thinking more of a hearty meal in a cosy bar after a day out walking in the Shropshire Hills? Then the civilised Castle Hotel in Bishop's Castle or the Green Dragon Tap House & Eatery in Little Stretton will fit the bill. Both champion local food and drink. In nearby Church Stretton, Jemima's Tearooms has won an award for best cream tea in the Shropshire Hills: its freshly-baked scones are served with damson jam, a local speciality.
Drink
Occupying a former Victorian railway shed, Ludlow Brewing Co makes half-a-dozen cask ales – Ludlow Gold is the flagship. Regular tours are offered, and there's an attractive taproom.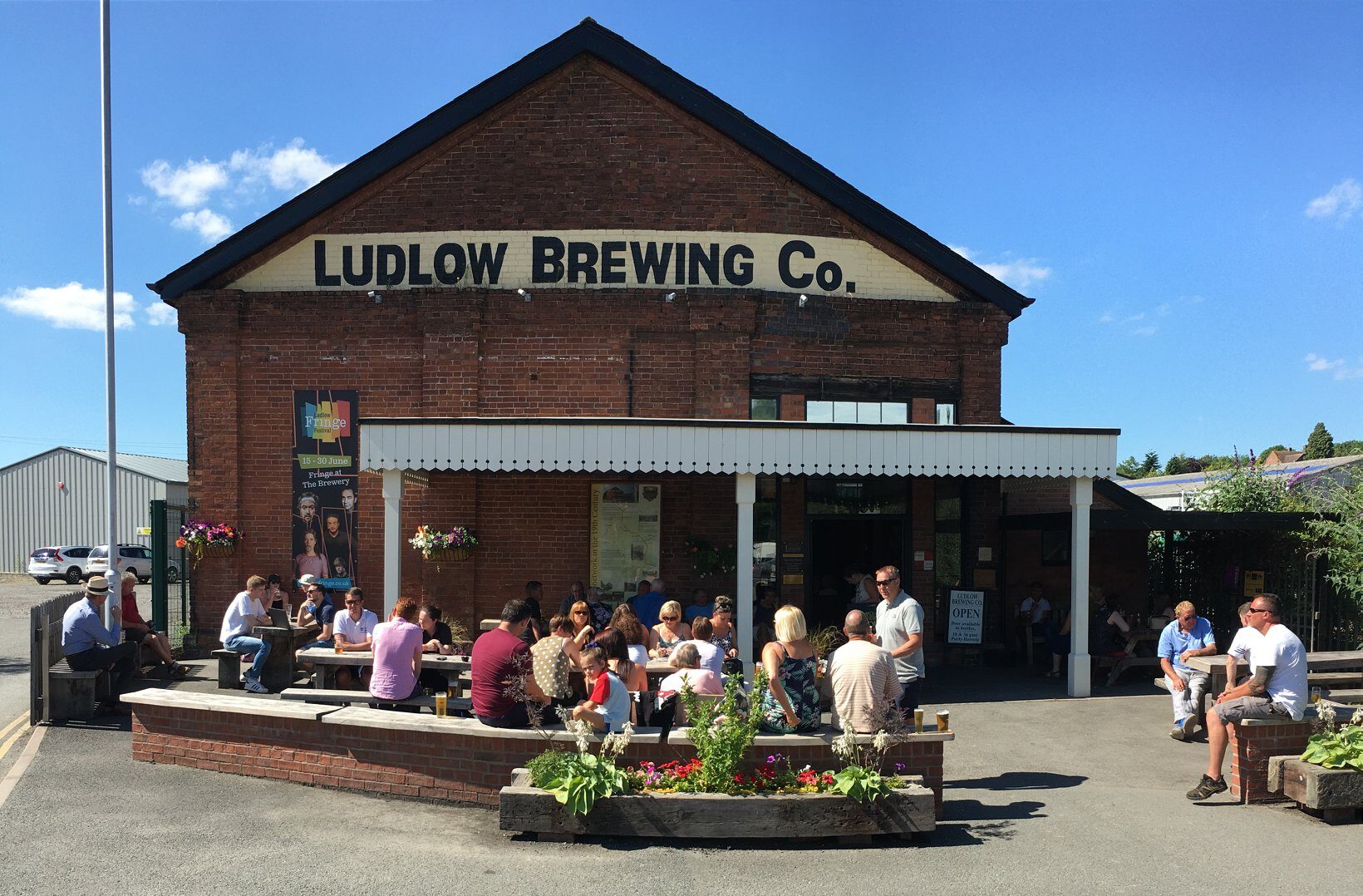 To sample Wood's beers such as the malty Shropshire Lad, pop in to The Plough Inn brewery tap in the little village of Wistanstow – the brewery is right next door. In Bishop's Castle, the Three Tuns Brewery has been brewing since 1642: its XXX premium pale ale and other beers can be quaffed in the historic Three Tuns Inn alongside the brewery.
Festivals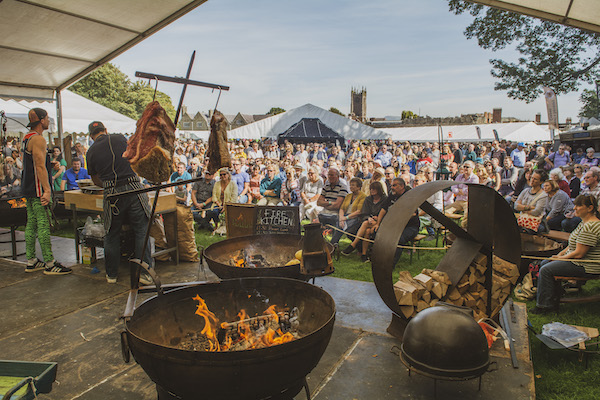 Established in 1995, the Ludlow Food Festival is the UK's original food festival. Showcasing food and drink from around Ludlow and the Welsh Marches, it takes place in the grounds of Ludlow Castle, 9-11 September in 2022. The Ludlow Spring Festival, 14 and 15 May 2022, focuses more on beer, live music and classic cars.
Stay
Smart but not overly fancy, The Charlton Arms is a foodie inn in Ludlow, in a fantastic spot by the ancient Ludford Bridge and River Teme. The owner Cedric Bosi is brother of acclaimed chef Claude Bosi.
---
Ironbridge and Bridgnorth
---
Shop
In Bridgnorth, seek out Beaman & Sons, a family butcher that has been going since 1890. Its hot counter does a brisk trade in steak and roast pork  sandwiches. A Ryan & Son, in Much Wenlock, is famous for its home-made pies, pasties and quiches. Moonshine & Fuggles in Ironbridge sells an amazing selection of gins, including their own fruity and herbal varieties. Wellington's indoor market, which is open Tuesdays, Thursdays, Fridays, Saturdays, has a tempting new food court. Also, a late-night market is held last Saturday of the month, with food and drink available till 9pm.
Eat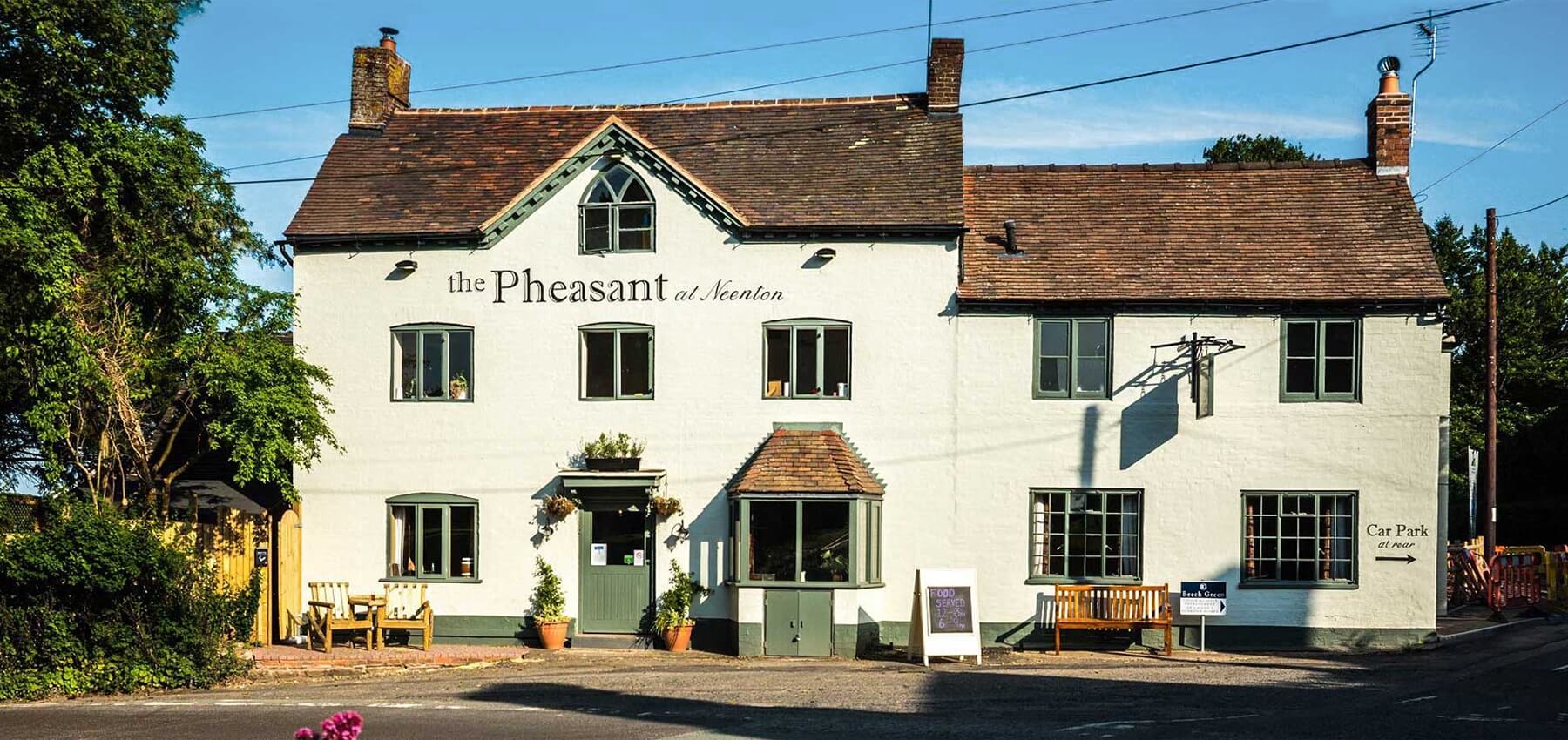 The Pheasant at Neenton, a community-owned, 18th-century village pub, gets rave reviews for its seasonal food based around the best south Shropshire ingredients. If you're peckish in Ironbridge, grab a famous, hand-made pork pie from Eley's. For something more sophisticated and substantial, have a meal on Ironbridge's Wharfage at The White Hart. Lunchtimes feature pub-style dishes, while in the evening it's intimate fine dining at Number Ten.
Drink
The Coracle Micropub  in Ironbridge has a superb range of beers, including Salopian ales brewed in Shrewsbury. In Bridgnorth, The Blackboy Inn, an atmospheric boozer dating from 1790 on the Cartway lane connecting the High Town and Low Town, serves Shropshire-brewed beers such as Hobsons' Shropstar.
Stay
The Raven, a former 17th-century coaching inn in Much Wenlock that is on the town's intriguing Olympian Trail, has characterful bedrooms, a highly-regarded restaurant serving modern British cooking, and its own deli/grocer's next door – The Marketplace at the Raven.
---
Shrewsbury and around
---
Shop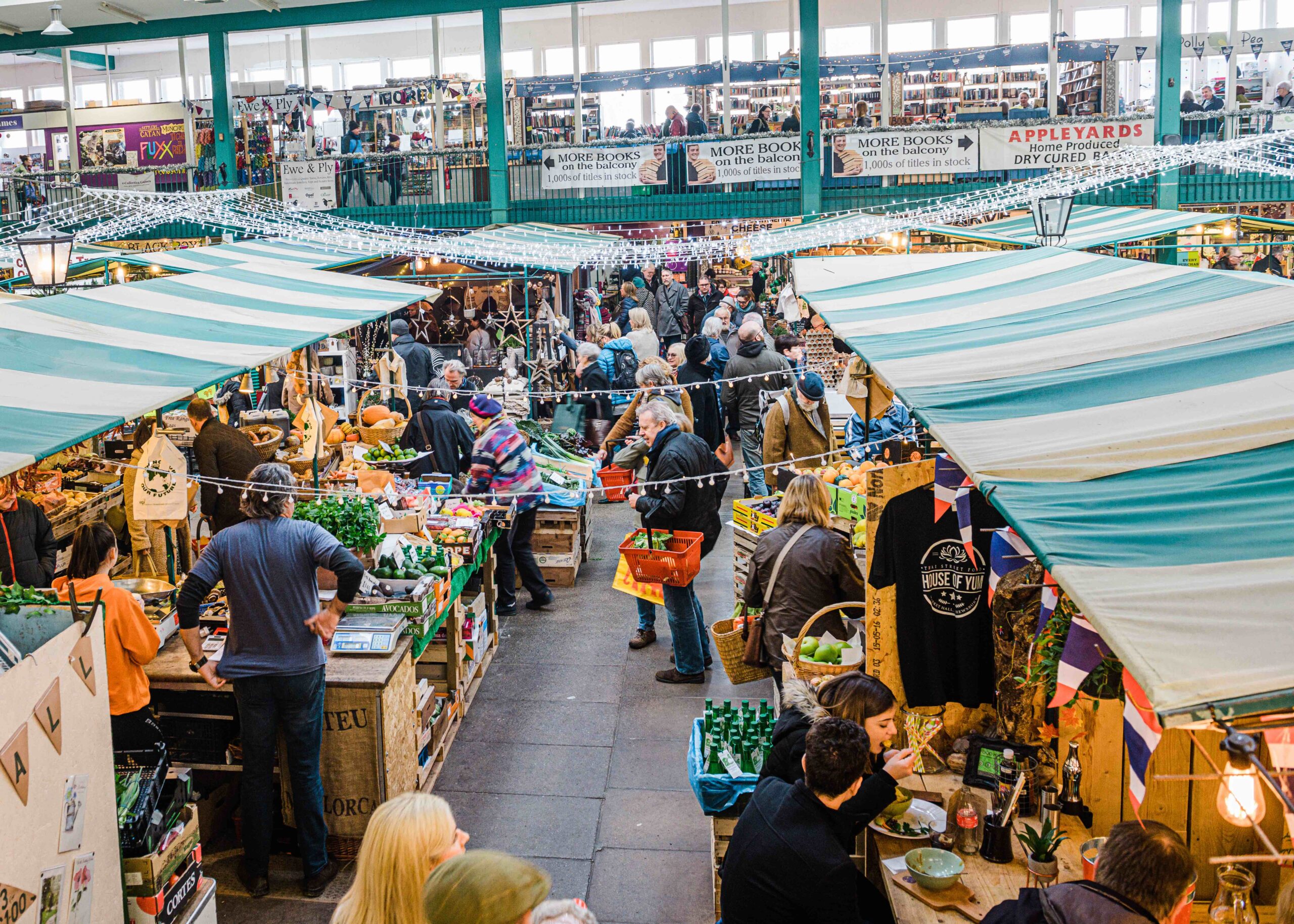 It's easy to appreciate why Shrewsbury Market Hall has been voted Britain's favourite market. Under the canopied stalls and on the upper gallery are over 60 independent businesses. Many are food and drink oriented – among them several butchers and grocers, a deli, fishmonger, cheese specialist, spice emporium, plus enticing cafés. Main days are Tuesdays, Wednesdays, Fridays and Saturdays; Saturday "late nights" happen around once a month, when some cafés and bars stay open to 10pm.
On Wyle Cop – the longest row of uninterrupted independent traders in the UK – stock up on local salamis, cheeses, chocolates, cider and beer at Appleyards, a wonderful, old-fashioned deli. Down the historic street lies the atmospheric premises of prestigious wine merchants Tanners.
Out of town, multi-faceted Battlefield 1403 has not only an award-winning farm shop with a great butchery and deli, but also a café, falconry centre and exhibition room explaining the Battle of Shrewsbury, which took place nearby in 1403.
Eat
For a slap-up breakfast or lunch, The Bird's Nest Café, a busy open-plan eatery in Shrewsbury's stellar market hall, is a great choice: excellent coffee and global street food dishes. CSONS – which is run by four Crouch brothers (geddit?) – is an informal café/restaurant in the heart of Shrewsbury, serving much-lauded, inventive food. It goes to the nth degree to support local producers and suppliers. For a push-the-boat-out dinner, book a table at the acclaimed Walrus. In their open-plan kitchen, young chef patrons Ben and Carla concoct creative dishes centred on Shropshire produce, using veg from their walled garden.
Drink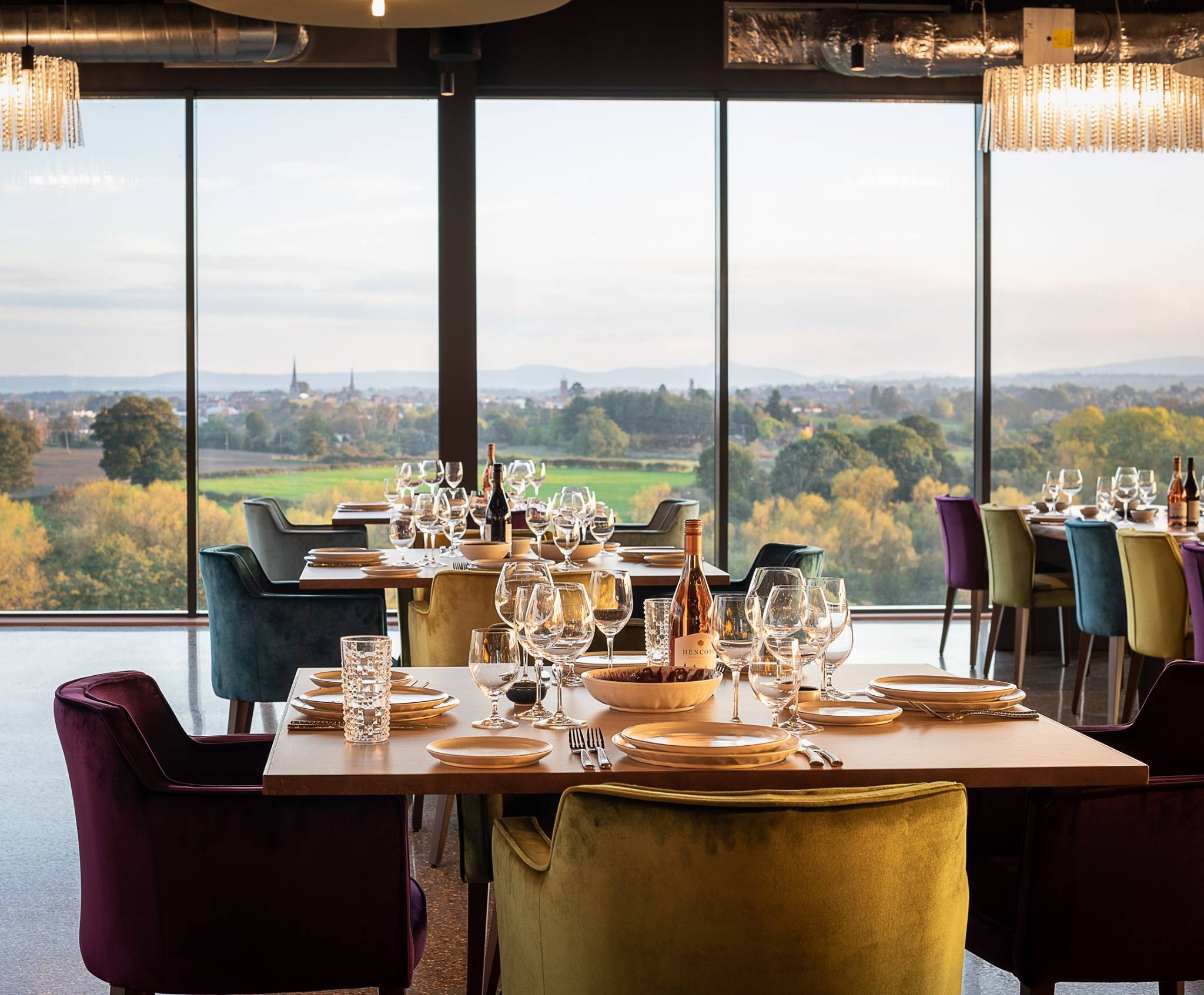 Take a tour of the vineyard and winery at sophisticated Hencote and taste its wines. The panoramic view – over the ranks of sloping vines to Shrewsbury and the Shropshire Hills – is reason alone to visit. Back in Shrewsbury, for a daytime snifter pop up to Gindifferent Bar on the market hall's gallery level: its 100 plus gins include several Shropshire concoctions. Lovers of real ales and craft beers will be delighted with the huge and quirky range on tap, in cans and bottles at Tap and Can, near the railway station.
Festivals
Shrewsbury Food Festival features a host of local food and drink producers and suppliers and demonstrations by Shropshire chefs; it's taking place on 25 and 26 June in 2022. The focus of the Shropshire Oktoberfest (30 September and 1 October 2022) is real ales – many from Shropshire breweries – with live music and comedy the entertainment. Both festivals take place in Shrewsbury's Quarry Park.
Stay
Self-cater and you'll be able to prepare a meal or two with goodies from the market hall. Wesley House, on a quiet, cobbled street in the centre of Shrewsbury, is a quaint two-bedroom property dating from the 16th century, with beams and wood panelling galore.
---
Oswestry and North Shropshire
---
Shop
On the outskirts of Market Drayton, Fordhall Organic Farm is England's first community-owned farm. Its shop sells meat from livestock hand reared on the farm, locally-grown organic veg, pies from the on-site bakery and Billington's Gingerbread, made in Market Drayton since 1817. There's also a café and farm trails.
In Ellesmere, be sure to visit Vermeulens, a traditional bakery and deli in business for over 50 years, with all sorts of delicious breads and thick-crust, home-made pies.
Oswestry's market has been a feature of life in the border town for some 800 years. Now it's a lively indoor and outdoor affair, on Wednesdays, Fridays and Saturdays.  The last Friday of the month is the Artisan Market, with home-made pastries, jams, cakes and meat from local suppliers on display. Honeysuckle, a wholefoods and fruit and veg cooperative that's been going since 1978, is another fixture on Oswestry's food scene.
Eat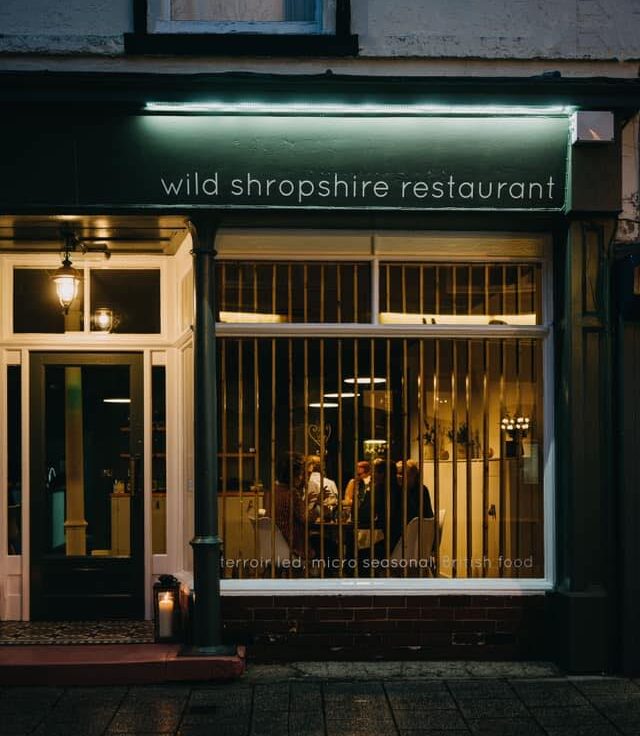 For a gastronomic adventure, book a table at Wild Shropshire, a tiny, modern-looking restaurant in Whitchurch. You're served around a dozen small dishes and there's no menu. The food is micro-seasonal and local, with some ingredients – maybe elderberries, wild garlic – foraged by chef/owner James Sherwin.
The Cross Keys, a lovely old inn in the quiet village of Kinnerley, serves some of the best pub food in Shropshire, with many visitors travelling from afar to eat.
For a baked treat in Oswestry – maybe a cookies and cream croissant? – visit the new Niche Patisserie. Its pastry chef Adam Cleal was a semi-finalist on Bake Off The Professionals.
Drink
The handsome Joules Brewery in Market Drayton will be running occasional tours again in 2022. Come anyway for a pint of Joule's Pale Ale or Slumbering Monk in The Red Lion, the adjacent flagship brewery tap, and for a snoop around its fascinating Mouseroom (so called for the carved mice).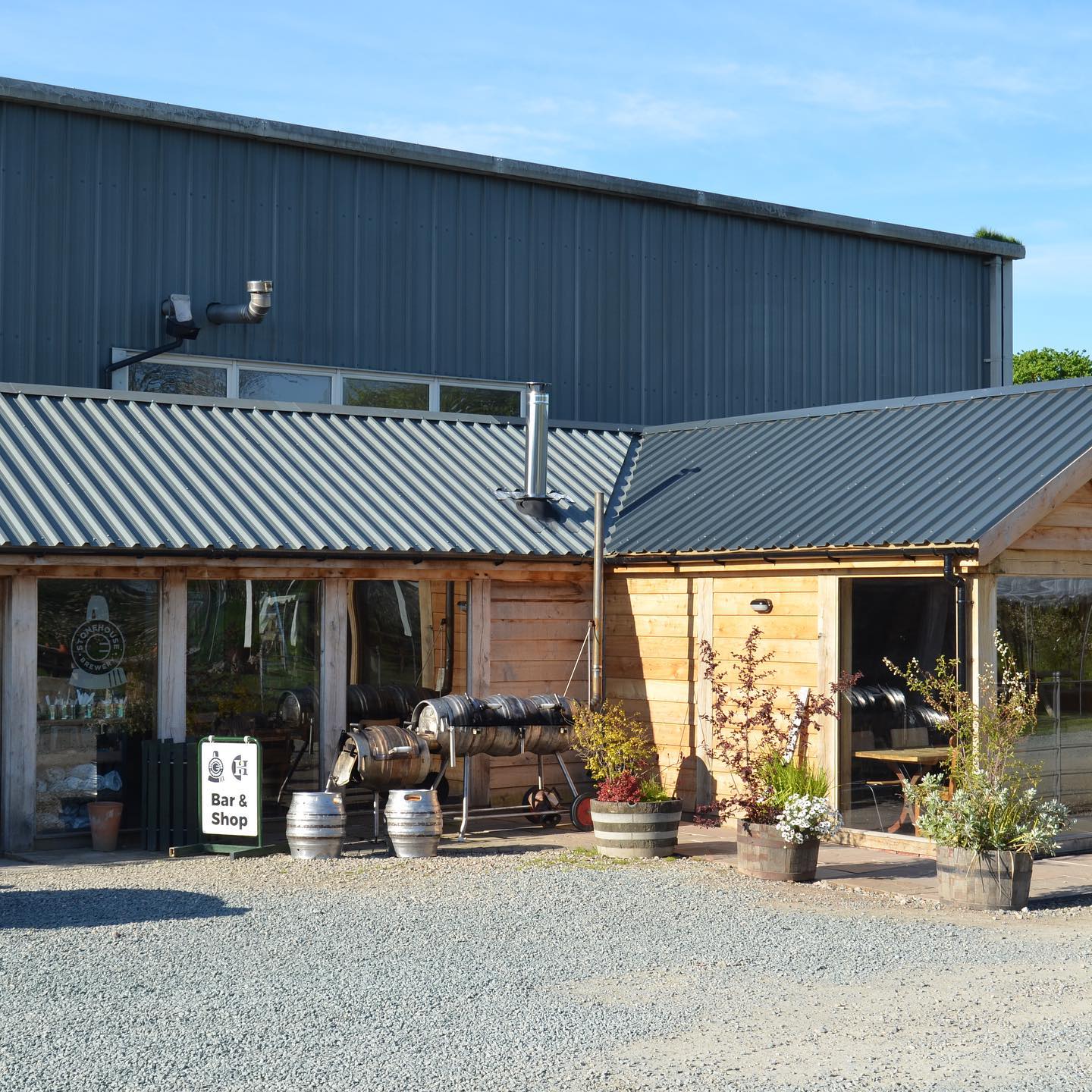 Stonehouse Brewery creates distinctive beers (and a cider) from its base next to the old Cambrian Railway line just outside Oswestry. The drinks can be sampled in the rustic bar and expansive beer garden by the brewery.
The Shropshire Distillery, makers of Shire Gins, offer regular tours and gin school experiences at their new purpose-built distillery near Ellesmere.
Festivals
The Oswestry Food & Drink Festival is a free weekend event held in the streets in the centre of town and in Cae Glas Park, showcasing the very best specialist food and drink exhibitors from Shropshire and North Wales. Dates in 2022 to be confirmed.
Stay
Featured in The Sunday Times' 100 Best British Hotels in 2021, The Bear Inn in the pretty village of Hodnet has undergone a stylish revamp. Food-wise, expect modern British cooking with lots of local produce, including fruit and veg from Hodnet Hall's walled garden.
---
Telford and Wellington
---
Eat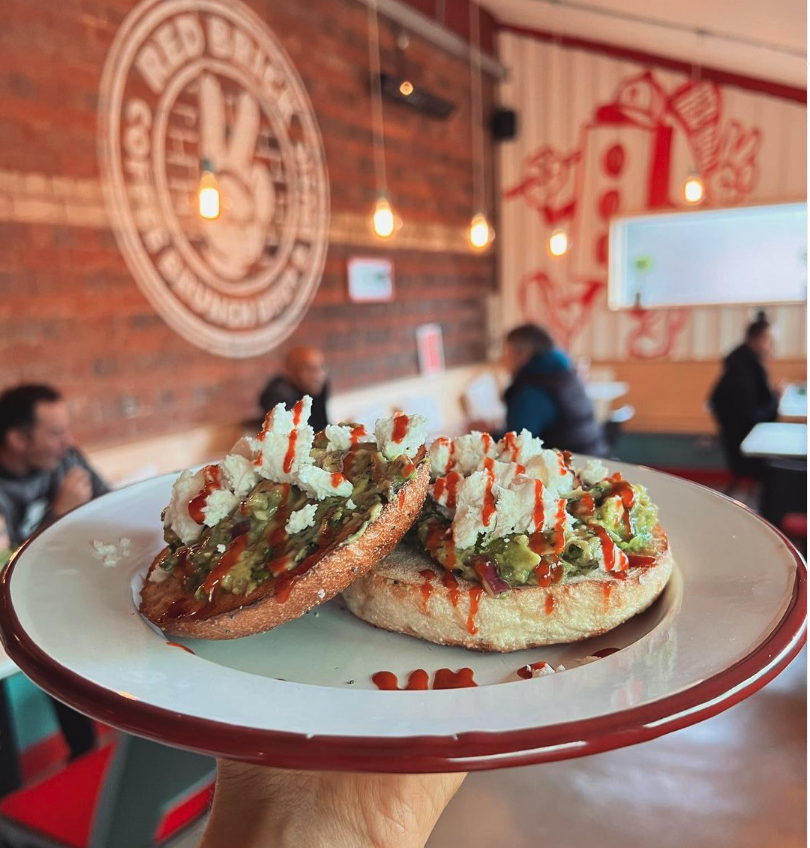 The jewel in Wellington's crown is the newly opened Food Court inside Wellington Indoor Market – with street food vendors such as Park Street Kitchen with healthy Caribbean and vegan food, Escape The Robot famed for its burgers, coffee and milkshakes, Gorgeous Pizza Company with fresh out-of-the oven pizzas, the Red Dragon Noodle Bar for an oriental twist, the Welldeck for juices and salads and Bubbly's Kitchen for more traditional hot fare and Hill's for their famous deli and cooked meats.
Venture outside to the various food stops in The Yard – such as the Red Brick Café serving bagels, burgers, beer and coffee with live music and comedy nights; drum smoked jerk and traditional Caribbean cuisine at Jamaica No Problem Mon, vegan fayre at the Dome and AJ's Kitchen.
Wellington Market hosts late night foodie evenings on the last Saturday of every month from April to November with pop up bars and live music and all of the above!
https://wellingtonindoormarket.co.uk/shop-eat/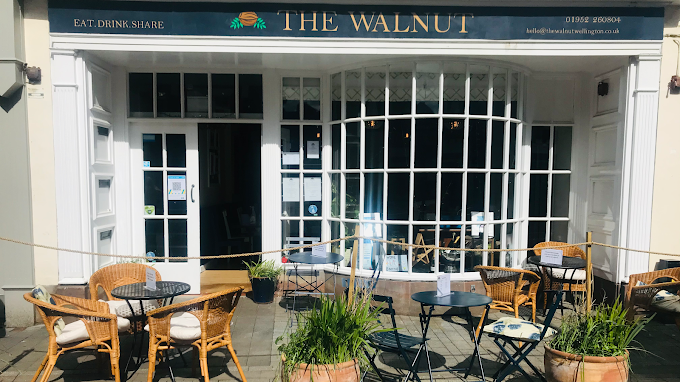 Across the square is The Walnut Restaurant, an independent restaurant and bar, set in a Grade II listed Georgian town house serving locally sourced produce for brunch, lunch and dinner. Great coffee, an extensive wine list and cocktails all made and presented with a personal touch.https://www.thewalnutwellington.co.uk/
Drink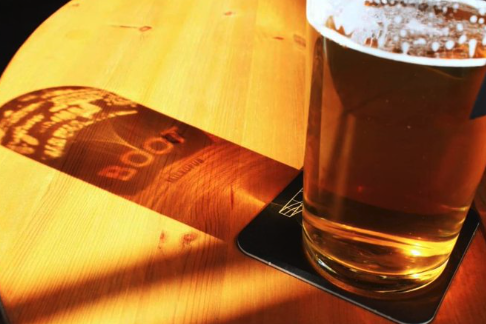 The Boot Micro Pub – sister pub of the Coracle in Ironbridge may be tiny in size, perched on the corner of Wellington's market square, but packs a big punch with constantly revolving locally brewed guest ales and tasty treats.https://www.facebook.com/thebootmicropub/
The Pheasant Inn on Market Street Wellington is tap house for the Rowton Brewery the at the back, which makes quaffable session bitters, pale ales, stout and a mild.