Whether it's to escape from your busy lifestyle or simply to relax with a friend or someone special, Shropshire has plenty of spas to enjoy in our gorgeous countryside. From relaxing spa days, weekend pamper breaks to full-on wellness retreats, you'll find them all here!
Uncover a boutique spa break in South Shropshire
Fishmore hall hotel can be found tucked away in the peaceful countryside just outside the town of Ludlow.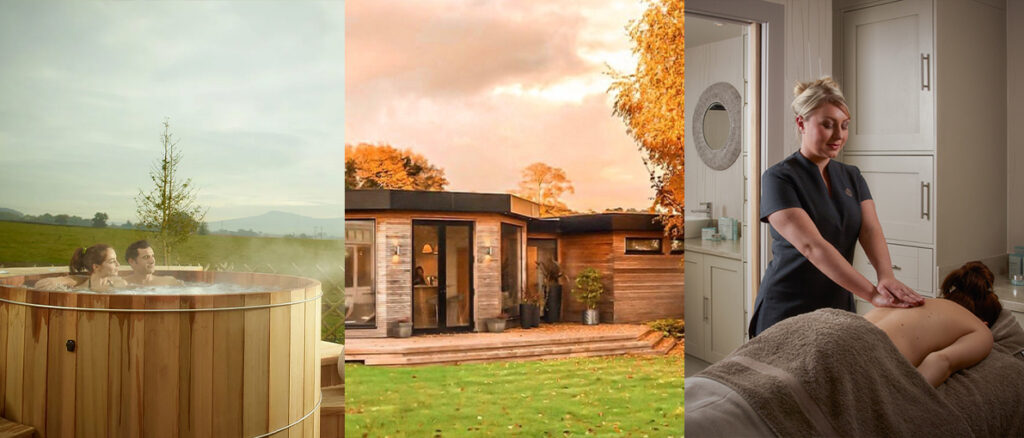 SPAshell is nestled in the gardens of Fishmore Hall and boasts an unrivalled vista of the rolling Shropshire hills. Alongside the captivating scenic views, Fishmore Hall also offers a collection of wellness spa treatments to indulge in and finally switch-off from the stresses of day-to-day life.
Following your treatments, wander outside and unwind in the outdoor cedar wellness pool or sprawl across a lounge and soak up the Indian summer sun. More often than not, Spa-loving guests are also food-loving guests. Take full advantage of the innovative dining experience the hotel's restaurant – Forelles – has to offer to truly treat yourself this Winter. Book your winter spa break at Fishmore Hall here.
Head North to Shrewsbury for a Winter spa break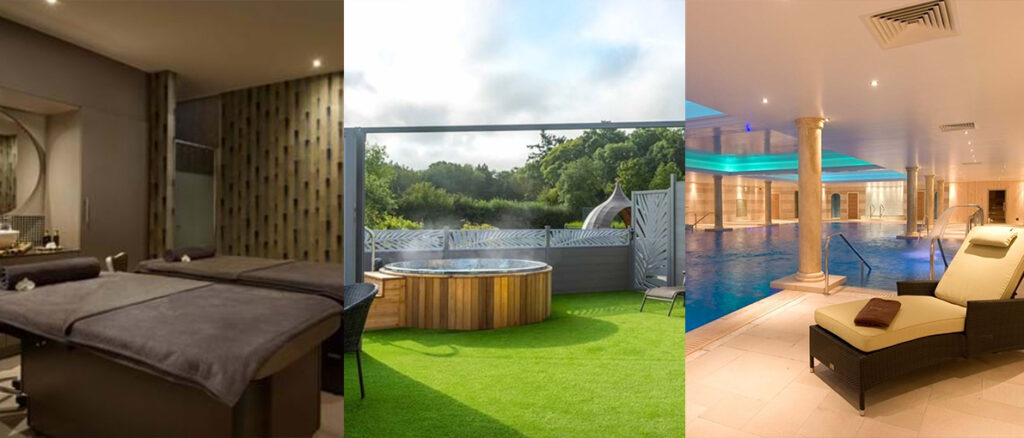 Located just outside the county town of Shrewsbury, The Lion Quays Resort boasts a magnificent waterside setting for a peaceful escape. Dine in the stunning Waterside restaurant with views out to the stunning countryside. Fill your coffee needs at Café Ash. For a light lunch, grab a seat in Nico's Brasserie or simply relax in bed and dine in with room service.
Now, for the main event. The Lion Quays recently refurbished their spa in July of this year. This stunning new facility offers over 30 different spa treatments from massage, facials, mud baths and treatments made for men. After you've fully relaxed from your choice of treatments, it's time to take full advantage of some amazing facilities!
Enjoy a few gentle laps in the 25-metre pool (or doggy paddle for the more relaxed swimmer). Settle into the hydrotherapy jacuzzi. Some may even choose to head to the gym, but most will choose to 'rest the eyes' in the Hibernation Lounge. (we would too)
The Lion Quays resort has a variety of Winter spa deals to indulge the body and not the wallet. Find out more here
Discover hidden delights on the Welsh Border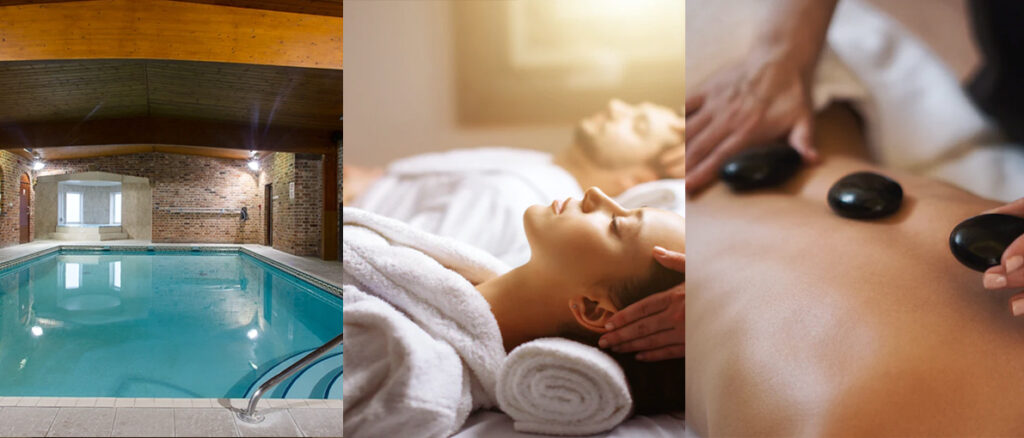 If you're longing for a pampering but still want to be in the heart of all the action, The Wynnstay Hotel & Spa should be at the top of your list!
A pinnacle of the town of Oswestry since 1727, The Wynnstay has been delicately restored and still retains its original features. Including explored brick walls, arched doors and windows, and wooden beams, alongside their luxury spa facilities, this makes for a peaceful oasis that's perfect for relaxation.
With 9 different spa break packages to choose from, you're sure to discover your perfect day of indulgence. Find more about the Wynnstay Hotel & Spa.
Book a spa break getaway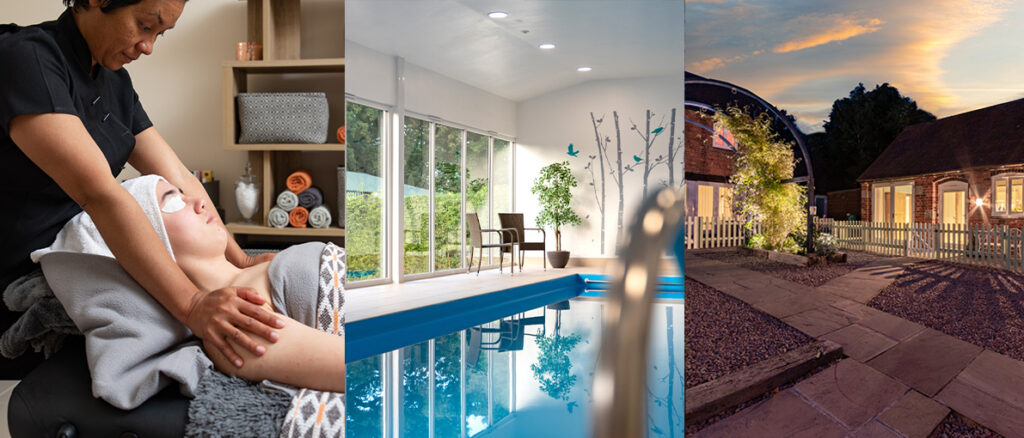 If you're looking for a spa stay away from the hustle and bustle, Burlton Spa Cottages should be your first choice! Located just 20 minutes outside of Shropshire, Burlton spa cottages offer luxury self-catering accommodation with outstanding spa facilities. This home away from home offers unlimited exclusive spa use to guests, so chances are you could enjoy the entire spa to yourself. Take a leisurely swim in the 12m pool, unwind in the hot tub or take advantage of Burlton Spas very own onsite therapist. The treatments on offer include a variety of massages, facials and beauty treatments. Book your spa stay at Burlton Spa Cottages here
Discover more ways to relax in Shropshire here