Home to a multitude of independent eateries spanning every cuisine, Whitchurch has a growing reputation amongst the foodies who seek out its popular family-run cafes, restaurants and dining experiences.
From handcrafted gourmet pies to award-winning gastro cuisine, the town has a little something for everyone. With a heritage rich in Cheese production and hosts to a traditional weekly farmers market, you can expect plenty of traditional fare alongside innovative menus and an abundance of local, seasonal ingredients.
Dotted along its high street you'll find relaxed coffee shops and delicatessens, mixed with local bakeries, fine dining restaurants and the much-loved traditional pub grub….you won't want to leave!
Etzio Restaurant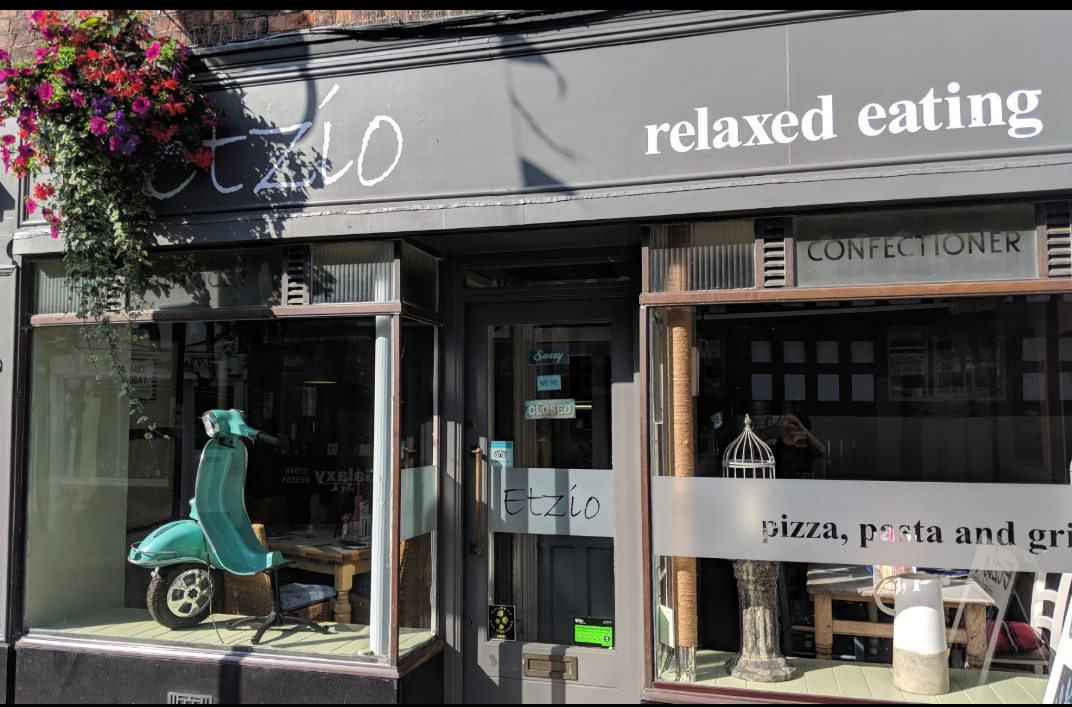 Inspired by the charm of a classic Italian restaurant with a contemporary buzz and a rustic, stylish interior, ETZIO brings the true essence of Italian hospitality to our guests.
Where flavours blend and friends gather..
We pride ourselves on the basic philosophy:
The freshest ingredients served in a simple way in a relaxed, friendly atmosphere.
The menu focuses on freshly prepared classic and contemporary Italian dishes featuring an excellent range of pasta, pizza, seafood and meats.
Not to mention our extensive list of mouth watering home made desserts!
Find out more: Etzio
The Black Bear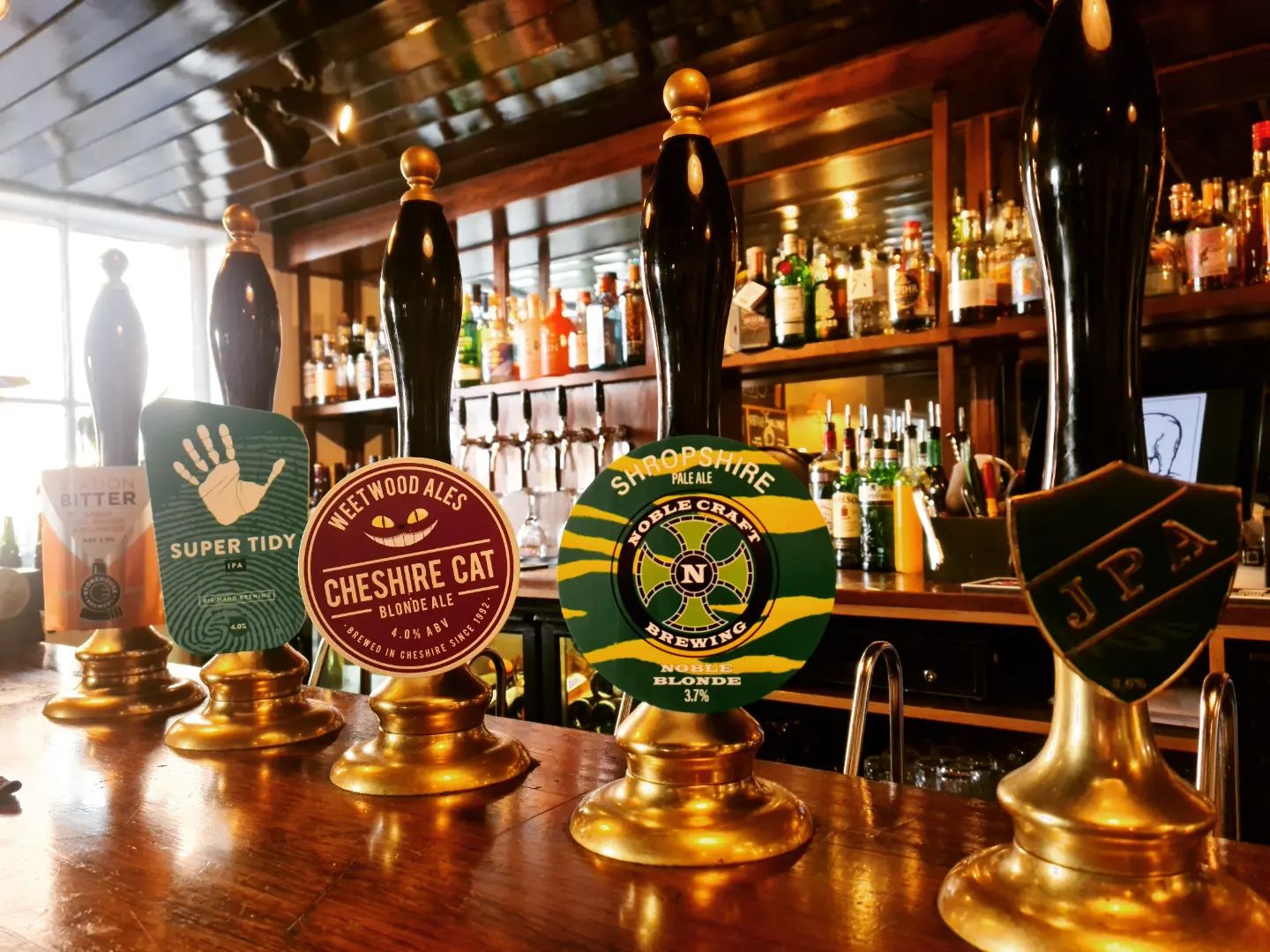 Welcome to The Black Bear, a beautiful medieval building right next to St Alkmund's Church in the heart of Whitchurch.
We've got good honest food and drink, including decent wines that we blend and import ourselves and a beer that we brew ourselves, too. We've also got a lovely courtyard garden which is very popular.
Find out more: The Black Bear
Cock and Greyhound
One of the oldest pubs in the beautiful market town of Whitchurch and dating back to 1667, The Cock and Greyhound was originally known as The Black Greyhound Inn –
boasting 6 bedrooms for up to 11 lodgers and stabling for horses overnight.
The Greyhound re-opened under its new guise as the Cock & Greyhound in April 2014. Originally two rooms, the pub is now one long room with a central bar and is a real community hub.
We believe in great customer service and serving up traditional pub food – our very own Timothy Taylor's beer battered fish and chips is very popular indeed!
Our menu is full of good, honest home cooked food, and we cater for bookings of any size large or small.
Birthday parties, anniversaries and wakes can also be catered for with sit down meals or a buffet.
From steak and ale pie, to gammon and our burger menu, we think there's something to whet any appetite!
We also have regular steak, burger and pie nights on various weeknights too.
Find out more: Cock & Greyhound
Wild Shropshire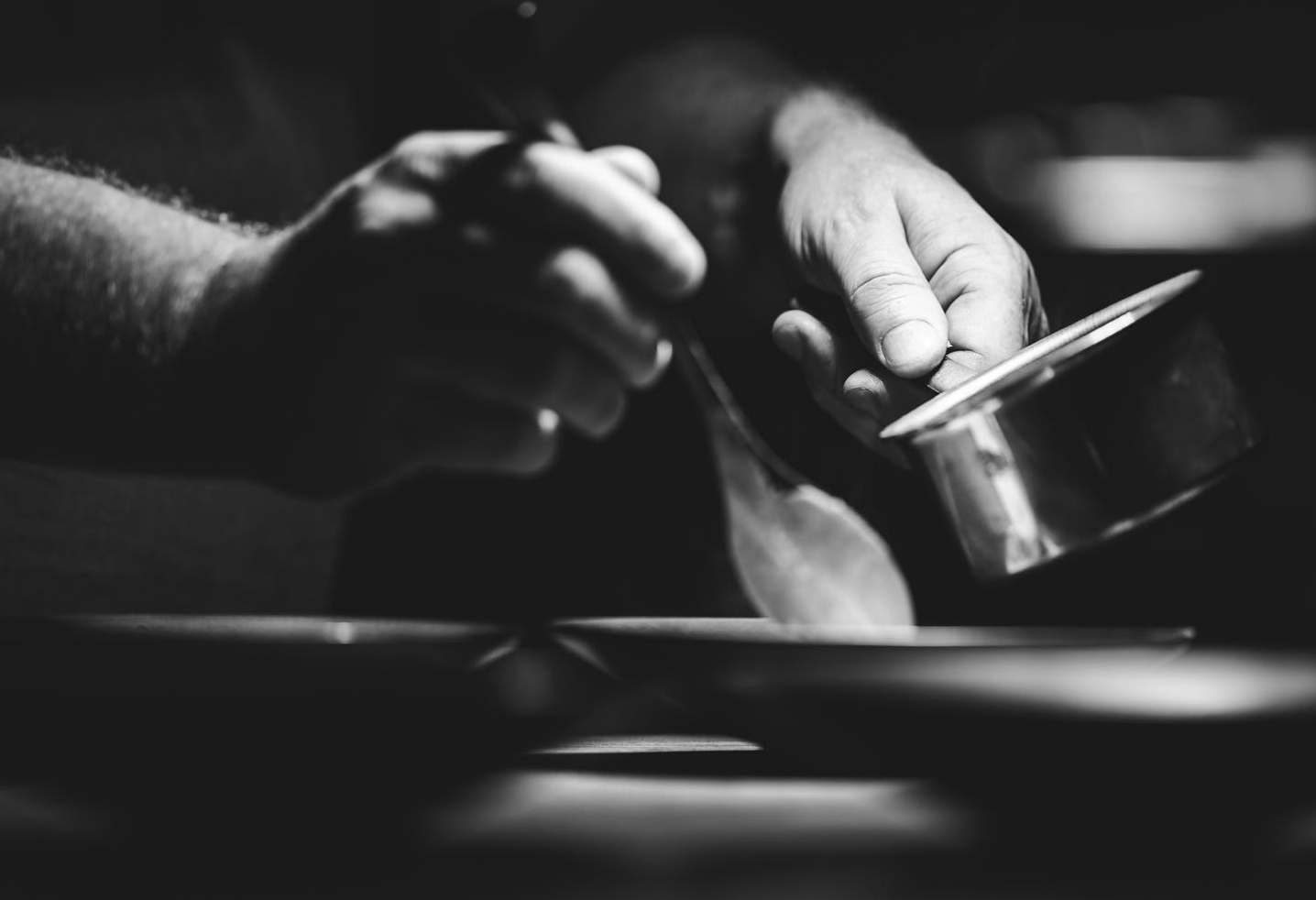 Menu
There is no menu, the food served on any particular night will be informed directly by what is outside in that moment.
Our phillosophy is to give you many small courses (10-12) the dishes distilled down to their essence, only containing what it needs to. A sample menu can be seen here
​Our service is informal, relaxed and fun.
​The restaurant opens at 6.30pm for drinks.
Dinner starts at 7pm.
Dinner takes approximately 3 hours. Dress code is casual.
Pre booking of taxis is strongly recommended.
Tasting menu restaurant serving micro seasonal, terroir led, modern British food.
Find out more: Wild Shropshire
The Pie Hole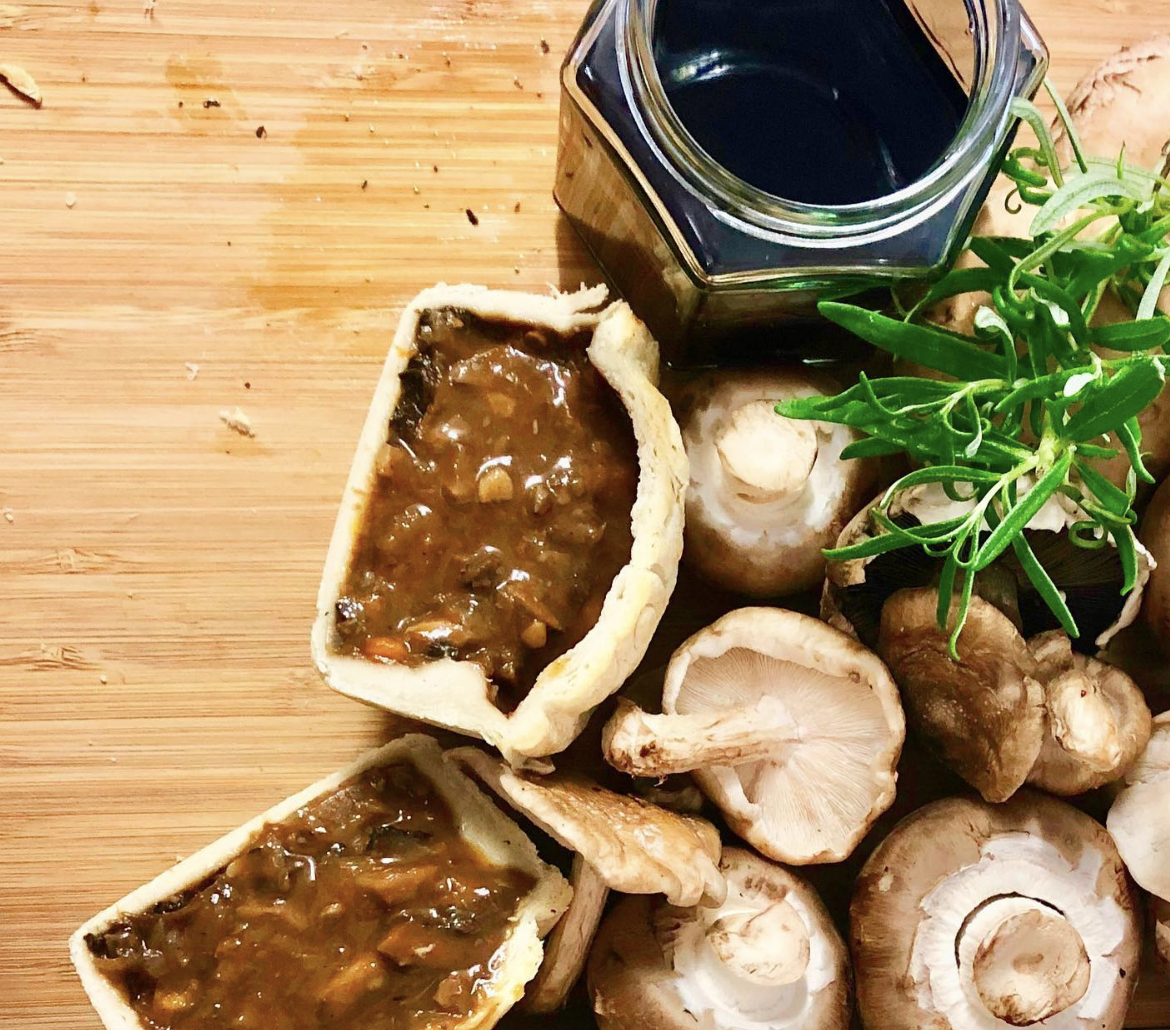 Who says pies should be humble?
Certainly not us. We are Bec & Haz. We hand make all our gourmet pies and sides, and are proud of every single one of them. We're both crazy passionate about food, and everything surrounding it. As a farmer's daughter, Haz fully comprehends the importance of proper, hearty British food. Bec has been running her own very popular cafe and catering business for nearly four years. We live, work, and cook together to form a pretty epic team.
Find out more: The Pie-oneers
Reubens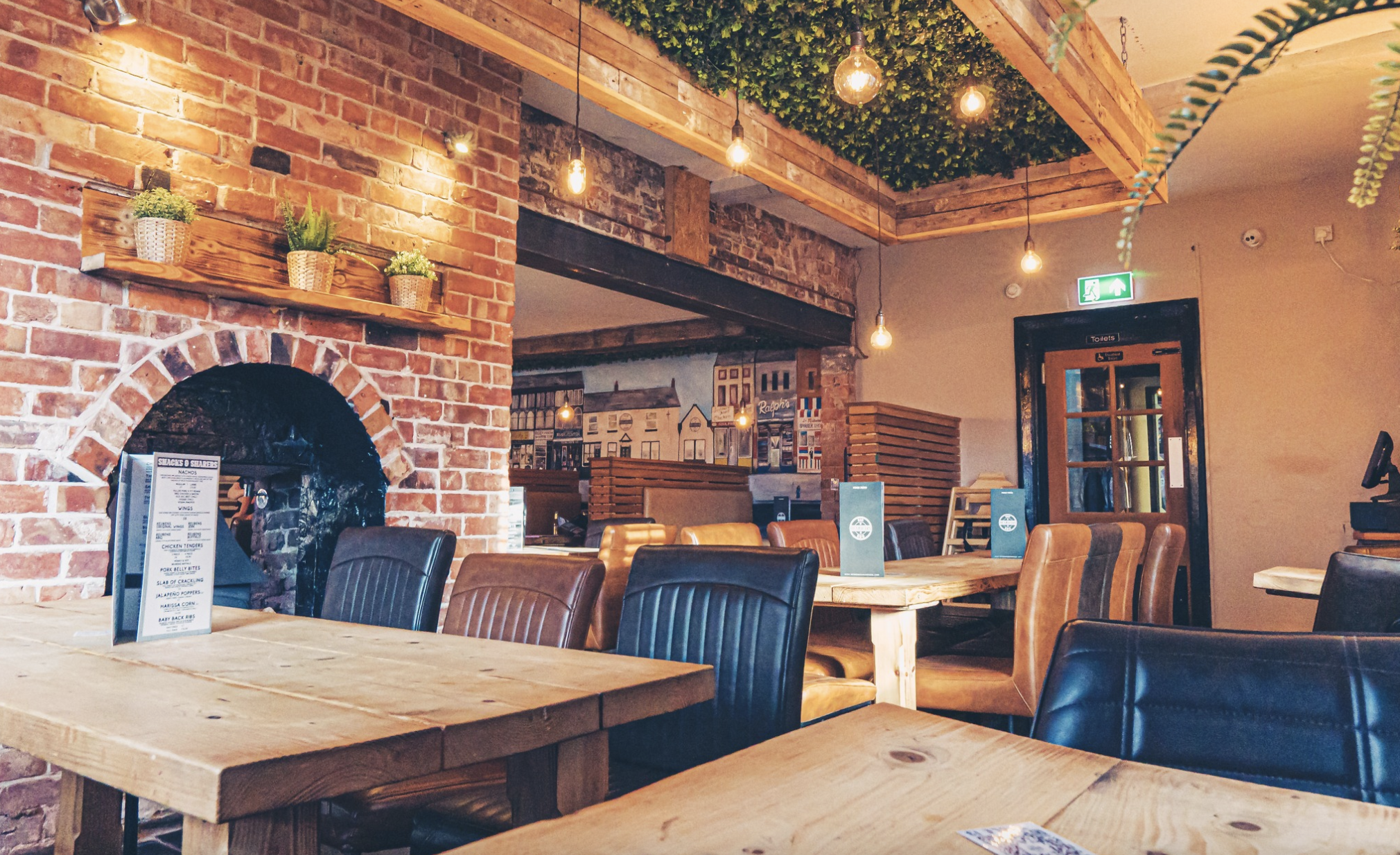 In 1989, the Kanauros family brought Reuben stubbs bistro onto the food scene of Cheshire. with over 30 years of developing original flavours, the family business was handed over to the next generation of restaurateurs and Reubens bar & BBQ was born. With A passion of deep smokey flavours found in American cooking, and the love of creating unique blends of herbs & spices, Reubens has become the ultimate comfort food. Renowned for being masters of burgers, smoked meats, original sauces & family-style home-cooking, reubens bar & bbq has over the last few years expanded throughout the west of England. Never want to leave? No problem, stay over in one of the 6 en-suite rooms above.
Find out more: Reubens
Luke's Cafe Wine Bar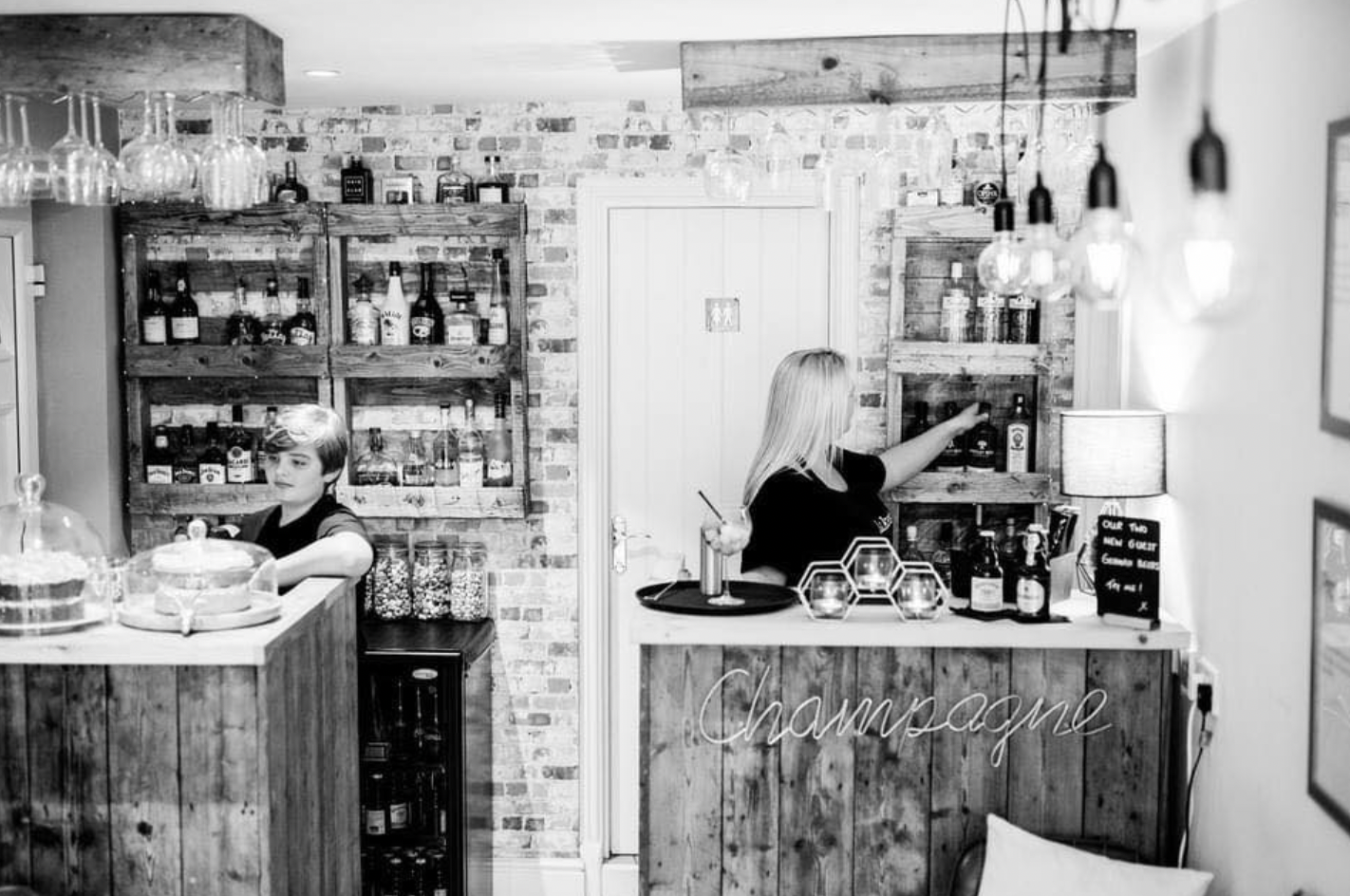 Named after her only son, Luke's Café Wine Bar is the only wine bar in this beautiful market town of Whitchurch. Nestled at the top end of the High Street amongst super pubs and restaurants.
By day we sell freshly ground coffee and speciality teas, luxury hot chocolate and homemade cake and by night a full bar service (although we serve all our drinks all day too!)
Offering a selection of hand-picked wines, bottled beers and a large range of spirits. With a small cocktail menu (we are happy to make something up for you if we have it in!) with bar snacks too, there is everything you would need for a relaxing time.
Pop in for a quick drink or stay the night, we welcome children and love dogs too!
Find out more: Lukes Cafe Wine Bar
Joli Spanish coffee shop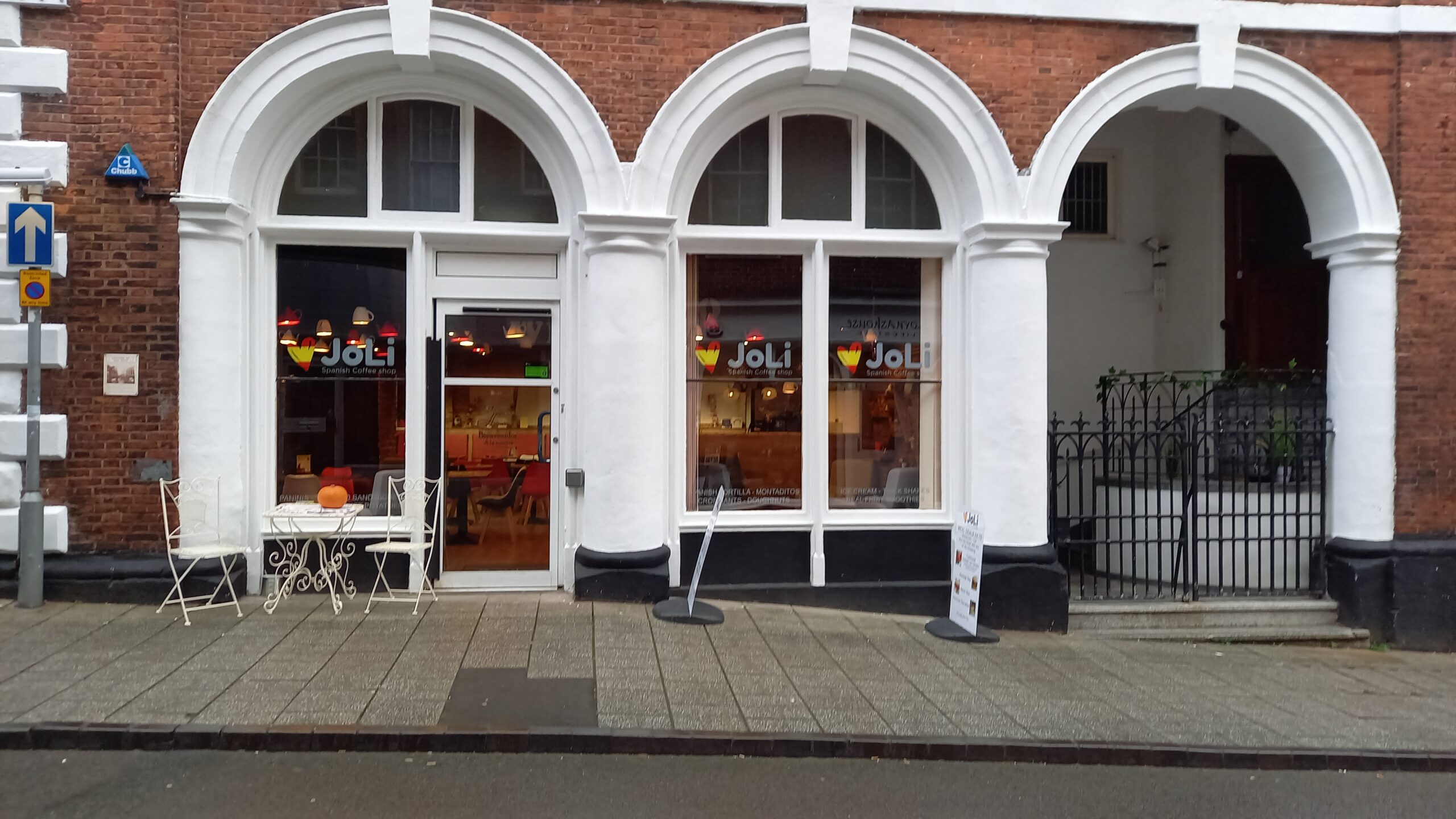 We're passionate about providing delicious and high-quality food, our priority is to satisfy all of our customers needs – we offer a variety of excellent food, prepared with the freshest and finest ingredients to the highest standard.
Find out more: Joli Spanish Coffee Shop
ELEVEN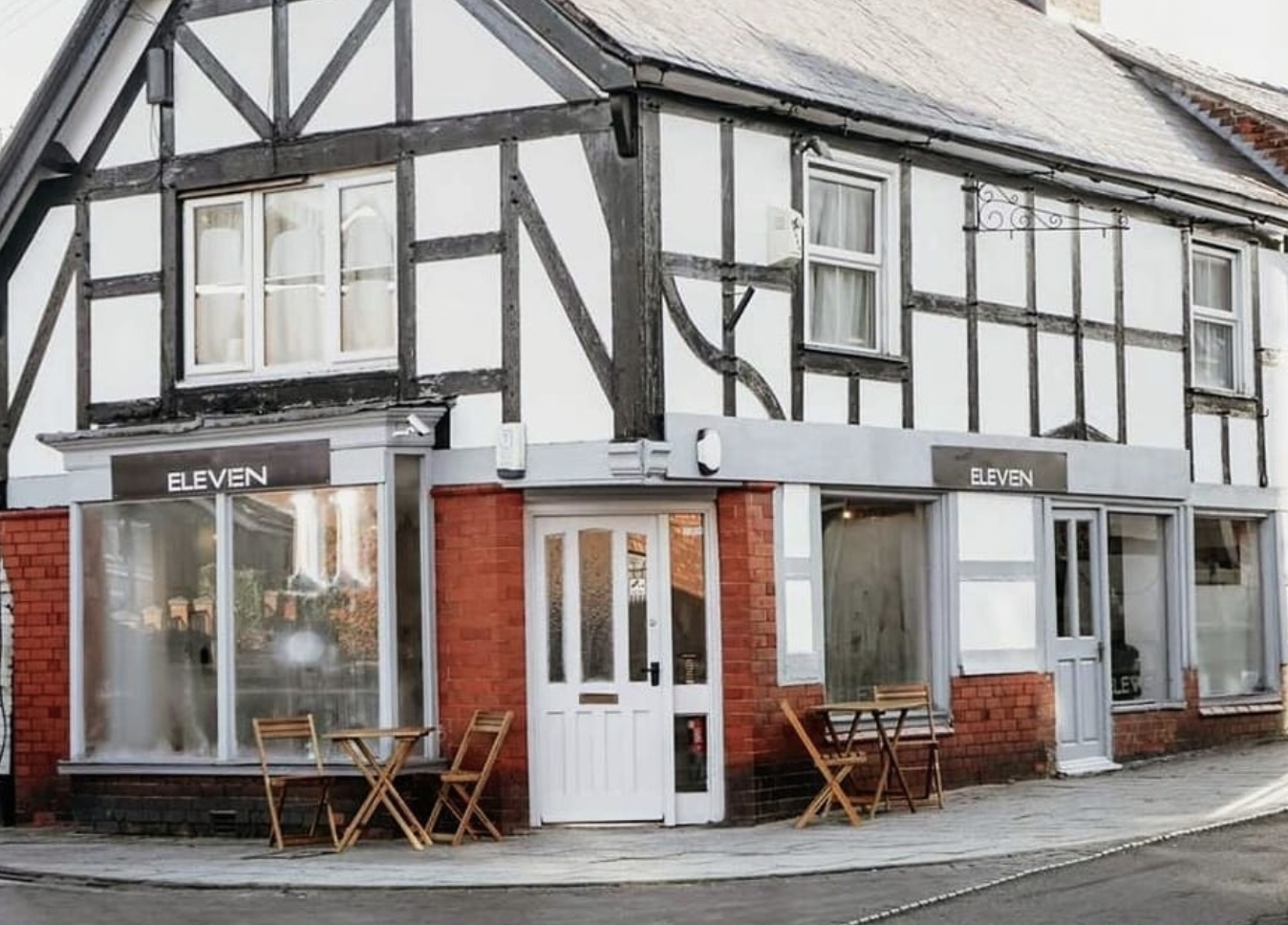 German cafe in the heart of the UK. We hope you enjoy our German touch on UK favourites
Find out more: Eleven
Benjamin's Deli & Cafe
Benjamin's Deli opened a little over 10 years ago in the thriving market town of Whitchurch.
We started with the ethos that we should always make the Deli the forefront of the business, this enables us to offer excellent food to both takeaway, eat in and take home.  10 years later we are still going strong.
Our staff are key to the success of our business and our loyal customers love to see a welcome smile each time they visit.
Whether you're visiting our cafe, grabbing something to takeaway or shopping within our Deli we are sure you will not be disappointed.
Find out more: Benjamin's Deli
Refill your boots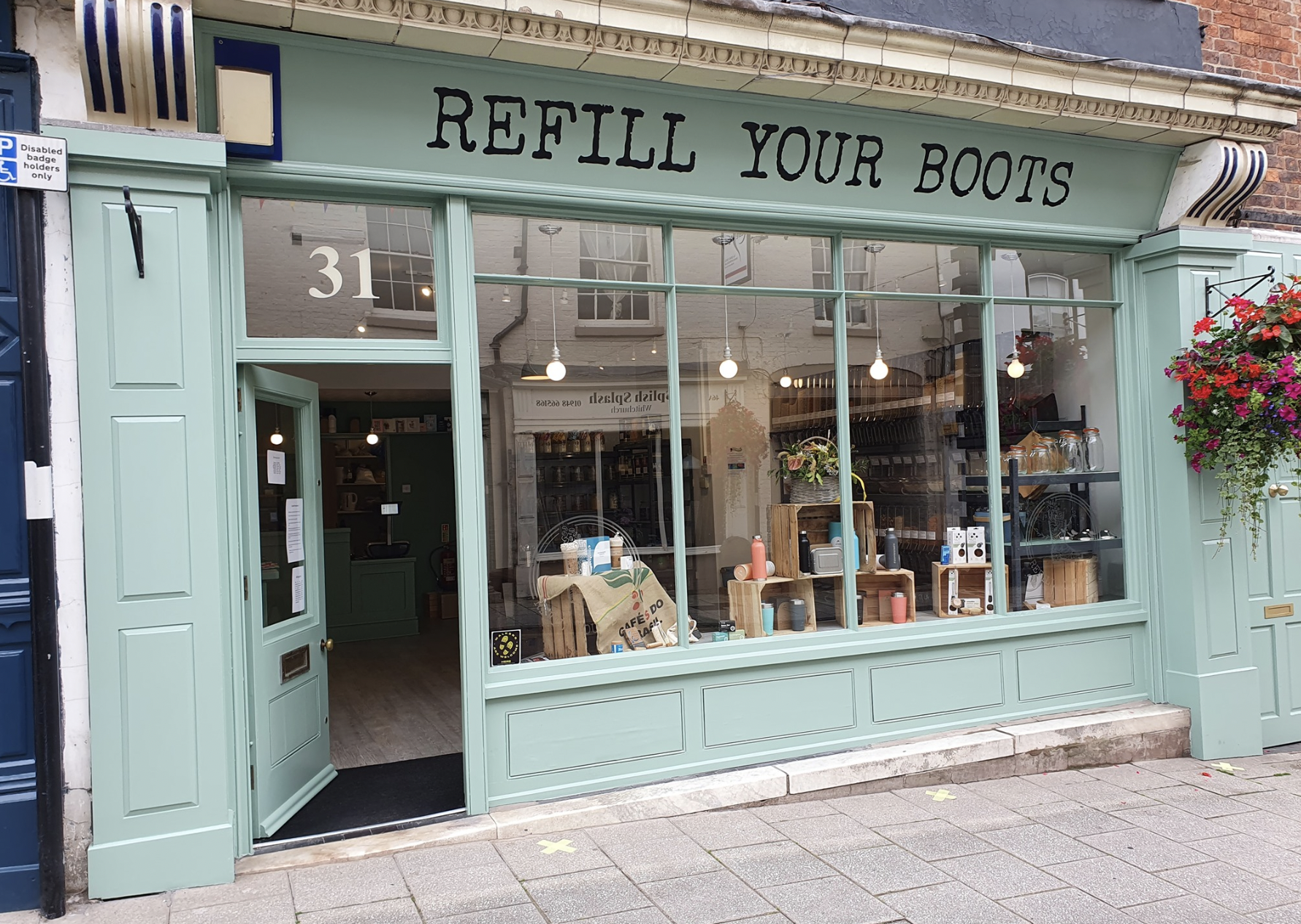 How It Works
When you come into our store, weigh your container, fill it with whatever you choose, re-weigh and pay.  Simple!  You decide how much you want and only pay for that amount.
For food items you can bring in your own glass jars, tupperware and old takeaway containers, or alternatively use the paper bags we have in-store.
For liquids such as laundry liquid, washing-up liquid and shampoo, simply bring in your old bottles and fill them up.  You can bring in whatever you like, be it an old washing-up liquid bottle or glass bottle.  If you already have a plastic bottle at home that you've just finished, bring it along and top it up.
We will have jars and bottles available in-store, if needed.  For cleaning and shower products, we will also have some pre-filled bottles which you can take away and then bring back to refill when they're empty.
Find our more: Refill your boots