The Poetry Pharmacy Physic Garden, featuring medieval planting and medicinal wildflowers, will open in July and offer visitors a peaceful, inspiring space in the heart of Bishop's Castle
This week four horticultural students travelled from Shropshire to the NEC in Birmingham for BBC Gardener's World Live, where they constructed a garden of wild and medicinal plants. Inspired by the words and wellbeing approach of the Poetry Pharmacy and Medieval apothecary gardens, the modern medicinal garden was designed by the students, and has been made possible by a successful kickstarter campaign backed by over a hundred people. After its time in the NEC, the garden will find a permanent home at the Poetry Pharmacy in Bishop's Castle.
Horticultural students Esther Cooper-Wood, Liz Colebrook, Laura Clark and Alex Valk from Winterbourne House and Gardens have worked in collaboration with the Poetry Pharmacy to create a peaceful, poetry-filled garden, where visitors will be able to spend time among healing plants and find inspiration of their own. Their design follows the geometric structure favoured by Medieval gardeners but has a wilder, softer planting scheme to encourage pollinators, and shows how wildflowers have always been used to benefit wildlife and human life, and how the two are connected.
The Poetry Pharmacy Physic Garden will open in July, complete with handmade ceramic plant labels and a Writing Hut where visitors can spend time writing and brewing their own herbal remedies, and will be a hidden oasis of peace and inspiration tucked away behind the streets of Bishop's Castle.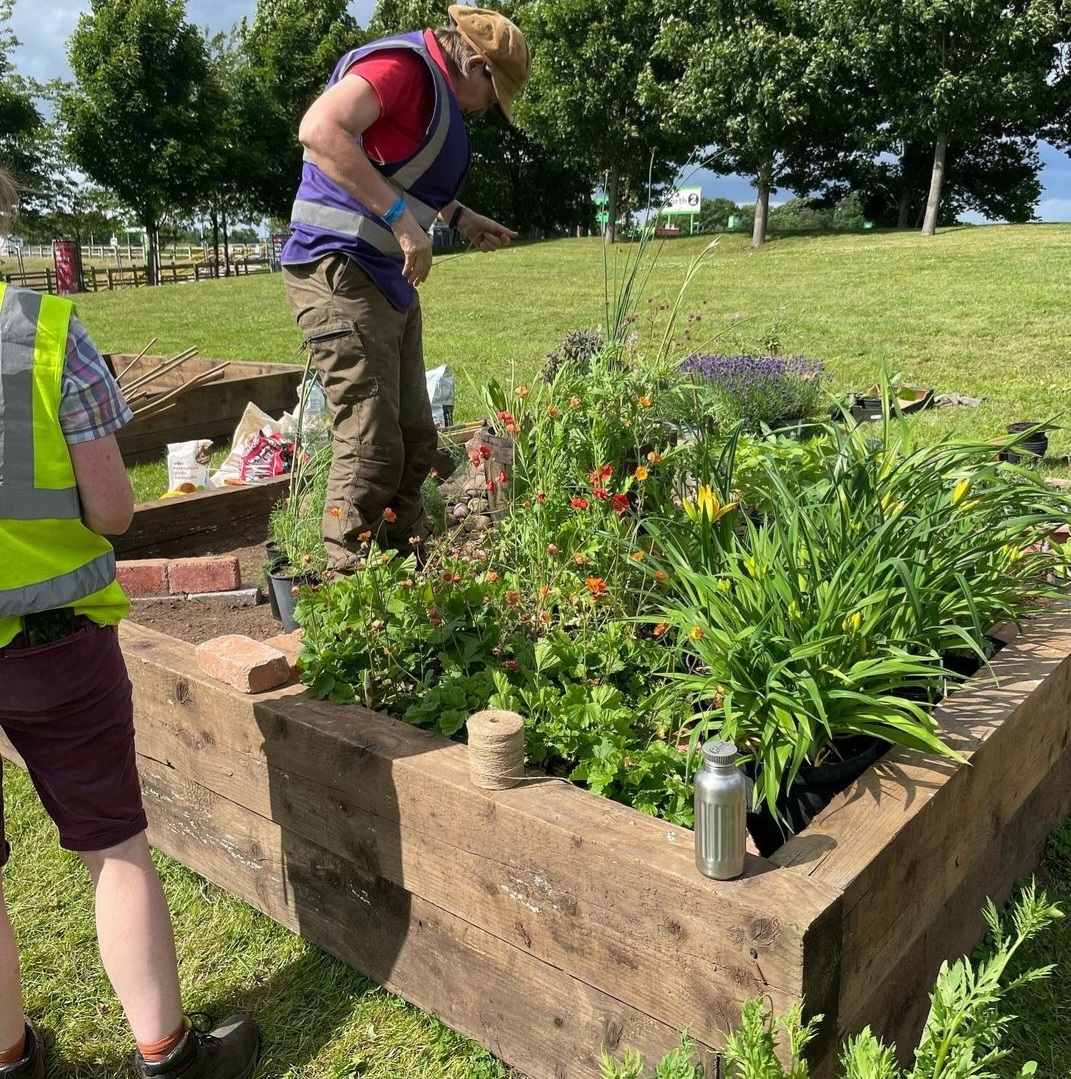 About the Poetry Pharmacy
The Poetry Pharmacy is the world's first walk in pharmacy prescribing poems to the public. Founded nearly ten years ago from the back of a vintage ambulance by Deborah Alma – the Emergency Poet – the pharmacy found its permanent home in a beautiful Victorian shop in Bishop's Castle in 2019. Dispensing poetry, non-fiction, and literary artifacts for the discerning customer, the Poetry Pharmacy is also host to weekly events including workshops, readings and book launches year round.
'Here, instead of sleeping pills and multivitamins, customers will be offered prescriptions of Derek Walcott and Elizabeth Bishop.' – Alison Flood, The Guardian
'Everyone will love this beacon of positivity' – Pat Edwards, Director of Welshpool Poetry Festival
Visit the website at poetrypharmacy.co.uk