Ironbridge Gorge is wonderfully scenic and peaceful now, with the River Severn flowing past thickly-wooded banks. But in past centuries this area couldn't have been more different. It was heavily mined and quarried for coal, iron ore, limestone and clay from the 1500s, with furnaces and foundries, factories and workshops appearing from the 1700s. 
In 1709, iron was first smelted in Coalbrookdale using coke as a fuel instead of charcoal, leading to commercial iron being produced on a massive scale – a key reason why Ironbridge Gorge is often described as the birthplace of the Industrial Revolution. The Iron Bridge, erected over the Severn in 1779, was the first bridge in the world made of cast iron. The landmark structure is free to walk across, and there's no charge to visit the exhibition in the former toll house on the south side. 
Many visitors don't get far beyond the bridge, but there is so much more to take in. Ironbridge Gorge is a UNESCO World Heritage Site. The inscription spreads over a vast area, including a three-mile stretch of the Severn Valley from Ironbridge village to Coalport, and up the side valleys to Coalbrookdale and Madeley. And with 10 museums, for first-time visitors it can all seem a bit daunting to visit. 
So to make life easier, we have picked out the most enjoyable museums and activities for families and for those travelling without children, as well as suitable, recommended places to eat and stay. We've also given practical tips for tickets, parking and so forth. Above all else, be selective and don't even think about trying to do everything in a day!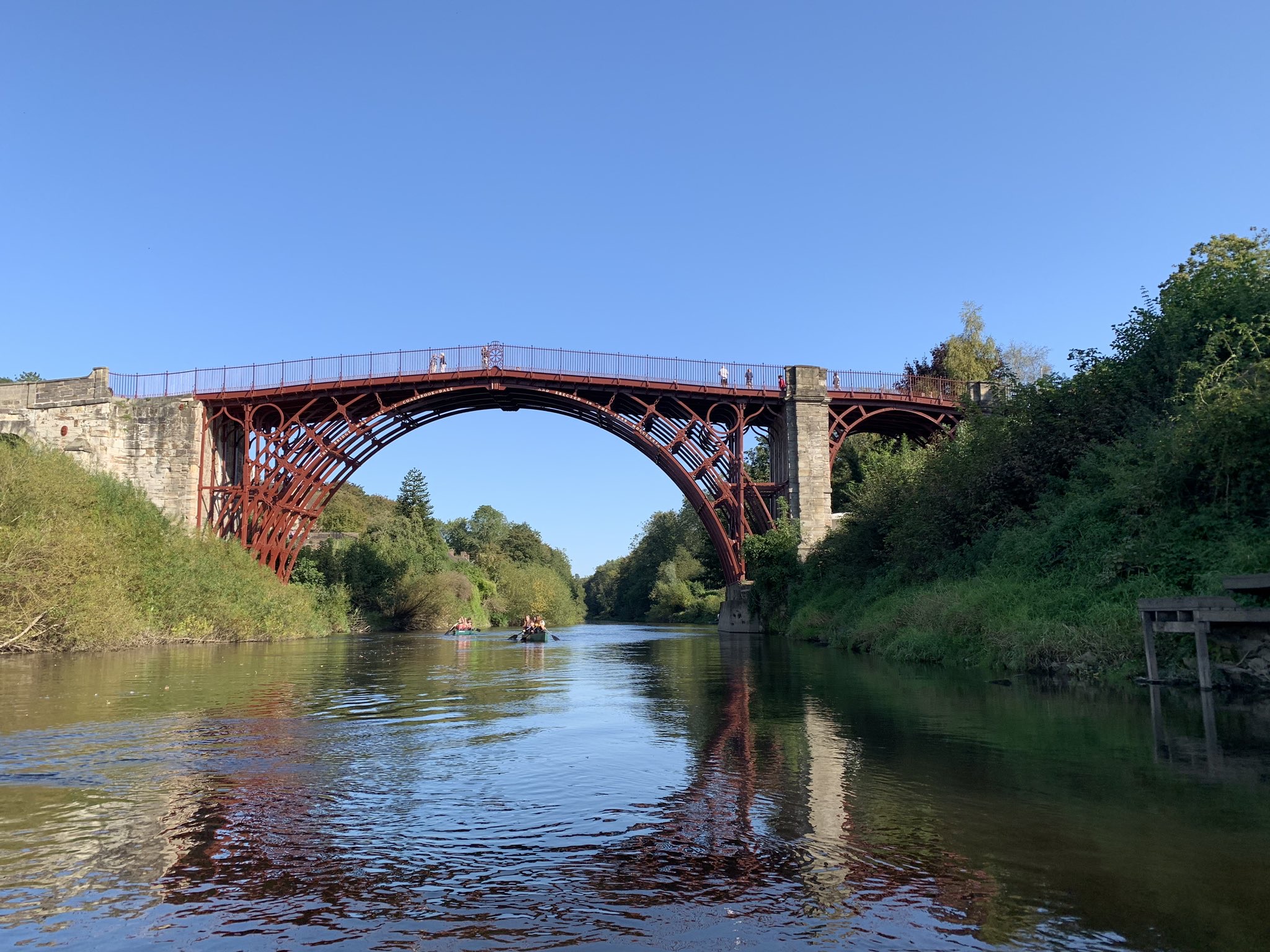 Visiting with children
Best museums
Blists Hill Victorian Town is a sure-fire hit with families. Fun and educational, the living, open-air museum is a recreated town from the late-Victorian era, complete with beautifully furnished shops and businesses (including chemist, bank, printers, bakery), active workshops such as a blacksmiths, and various authentically furnished homes. All is brought to life by engaging Victorian people (costumed demonstrators) going about their day-to-day activities. You can take a carriage ride around town pulled by a shire horse, and the children can burn off energy at the new Madeley Wood Company Outdoor Adventure play area. Blists Hill was once a hive of noisy and smelly industrial activity, with mines, tile and brick works and blast furnaces – the remains can still be seen as you wander around. Allow at least three hours here to take everything in. 
Enginuity in Coalbrookdale is a fun and noisy hands-on science and engineering museum pitched squarely at children. The newest interactive exhibit cleverly explains the complicated process of how a blast furnace works in easy to comprehend steps that involve a lot of jumping up and down! The participatory water power feature (all about dams) is another highlight. Once a month Enginuity opens 90 minutes early, when it should be less busy and noisy: Ironbridge Early Birds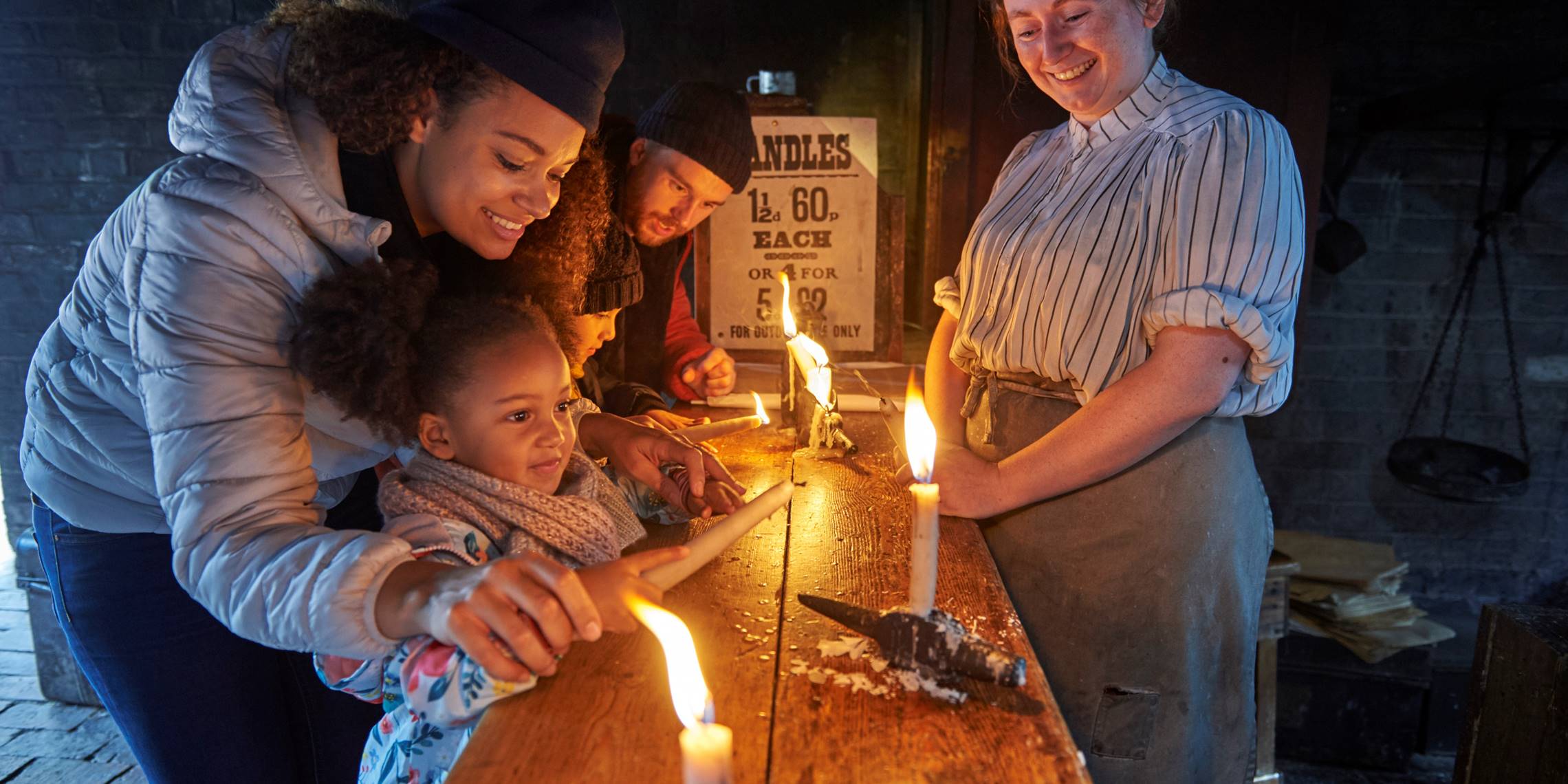 Best activities 
Have an adventure on the scenic River Severn. From April to September, Shropshire Raft Tours rents out canoes, kayaks, inflated mini-rafts and giant stand-up paddle boards: you're given a shuttle ride up the river, then paddle back to Ironbridge. Coracles – bowl-shaped craft made of wood with a waterproof membrane that have been used on the river for centuries – are also available for hire, from Jackfield. Children aged four and up can participate, or from aged 10 for the paddle boarding.
Tile Decorating Workshops at the Jackfield Tile Museum in holiday periods are very popular. You learn the Victorian tube-lining technique (it's a bit like icing a cake) before adorning your tile with brightly-coloured glazes. Your creation will be fired in our kiln and posted on to you. Book via: Ironbridge Events
There are lots of options for gentle family-friendly walks along the River Severn and through woodland and meadows in the World Heritage Site. You can find four downloadable family walks here: Severn Gorge Family Friendly Walks

Best places to eat
In Blists Hill Victorian Town, make for The Fried Fish Dealer for take-away battered fish and chips (be prepared to queue at busy times). 
Before or after a visit to Enginuity, stop off at nearby The Furnace Kitchen, an industrial-chic café serving great pizzas and burgers.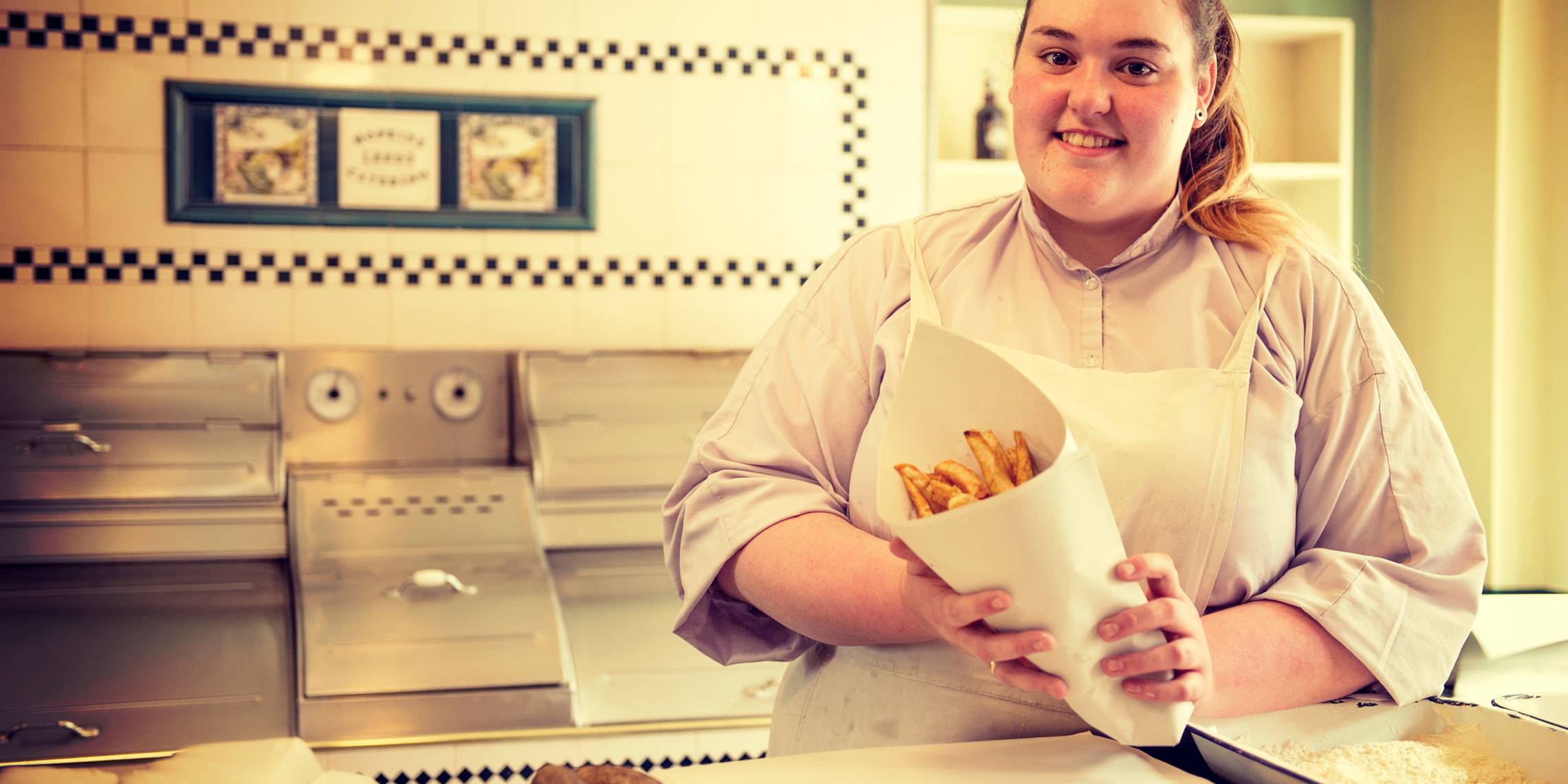 Best places to stay 
Coalport Station Holidays offers memorably quirky self-catering accommodation, in the form of two converted railway carriages, sleeping four and six, in a scenic spot in a disused country railway station. 
YHA Ironbridge Coalport is housed in one of the original factory buildings of the Coalport China Works.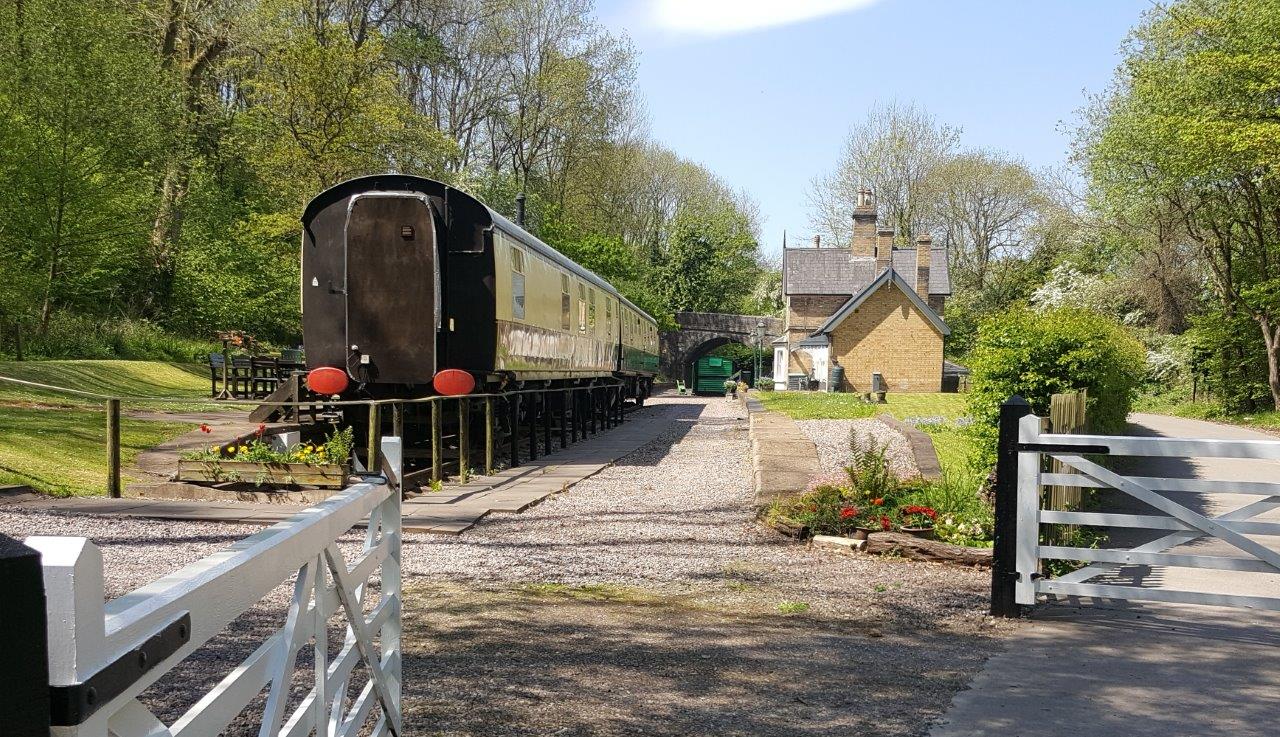 Visiting without children 
Best museums
The Coalbrookdale Museum of Iron is an ideal starting point for a visit to the Ironbridge area. You can learn all about key people such as Abraham Darby I, who came up with the groundbreaking switch to smelting iron using coke, and explore his original Old Furnace. The museum also has everyday and prized objects made of cast iron, from a letterbox to a table with life-sized deerhound dogs as legs. 
The Coalport China Museum is housed in the riverside warehouses of an old china factory. Highlights include being able to peer inside the striking bottle kilns, observing demos of ceramic making in traditional workshops (and decorating your purchases if you wish), and seeing the beautiful historic objects – vases and much else besides – that were once made here. 
Across the river, the Jackfield Tile Museum has a large, colourful and fascinating collection of decorative tiles. The most fun displays are the tile-smothered recreations of a Victorian pub and a London Tube station from Edwardian times. Decorative ceramic tiles are still made on site by a company called Craven Dunnill Jackfield, and you can nose around arts and crafts studios in the adjacent Fusion building. 
Learn all about coracles and their links with Ironbridge and the River Severn at the absorbing (and free) New Coracle Shed exhibition. It's at the Green Wood Centre, next to the Green Wood Café (see below).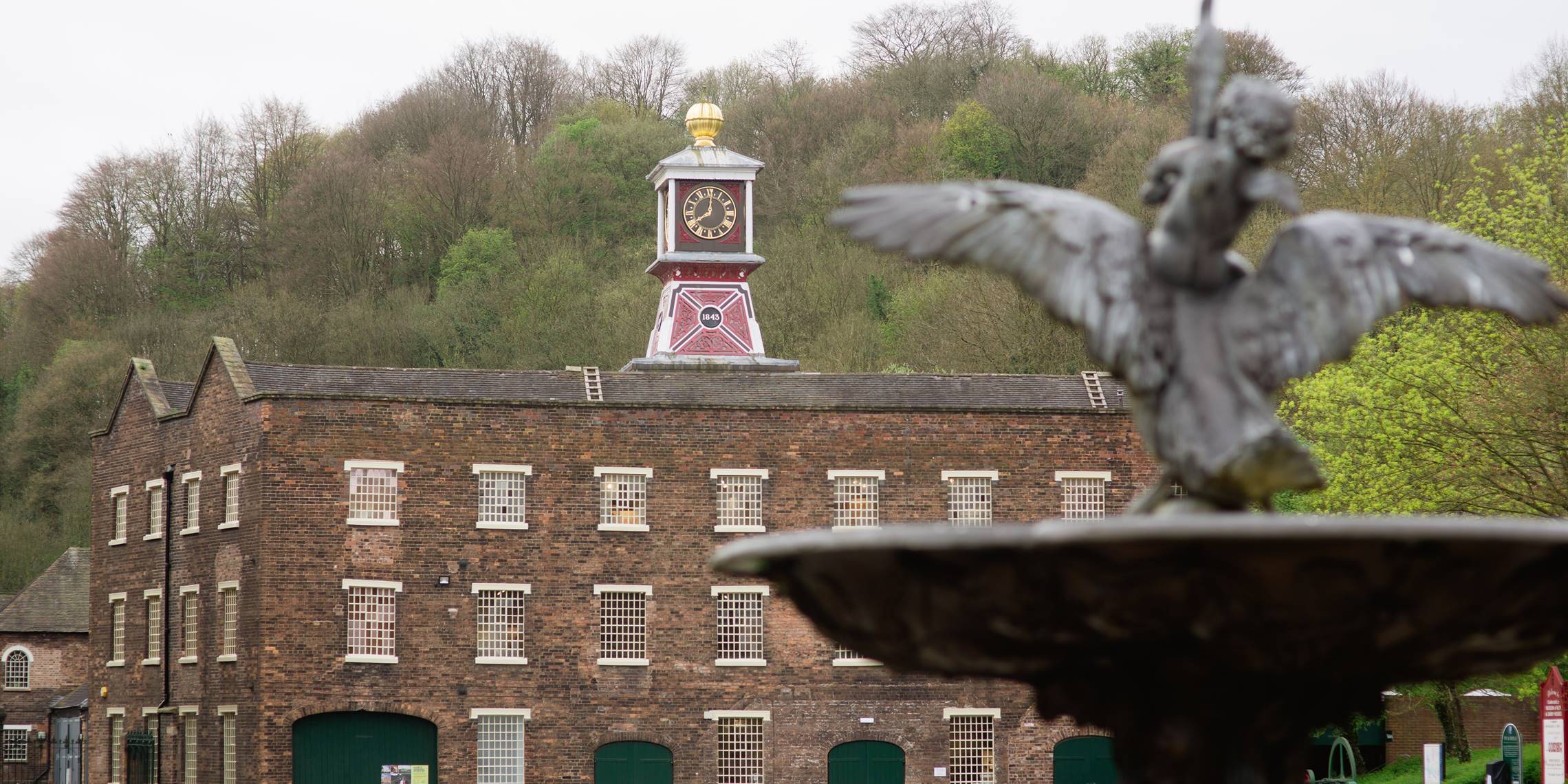 Best activities
Explore the Ironbridge World Heritage Site area on foot, along the scenic riverbanks, up the side valleys and into the woods. The Severn Gorge Countryside Trust helps maintain a network of paths and trails, and has created some excellent trail leaflets, taking you to beauty spots that tie in with the industrial heritage. The Sabbath Walks Trail, for example, follows pathways in Coalbrookdale dating back to the late 1700s, when they were used by workers on their day of rest. A climb up to the Rotunda lookout point is rewarded by a fantastic view along the wooded gorge and of the Iron Bridge. 
Do also get out on the River Severn on a canoe, kayak, raft or in a coracle – all rentable through Shropshire Raft Tours: see above under activities for families, but just as much fun for adults.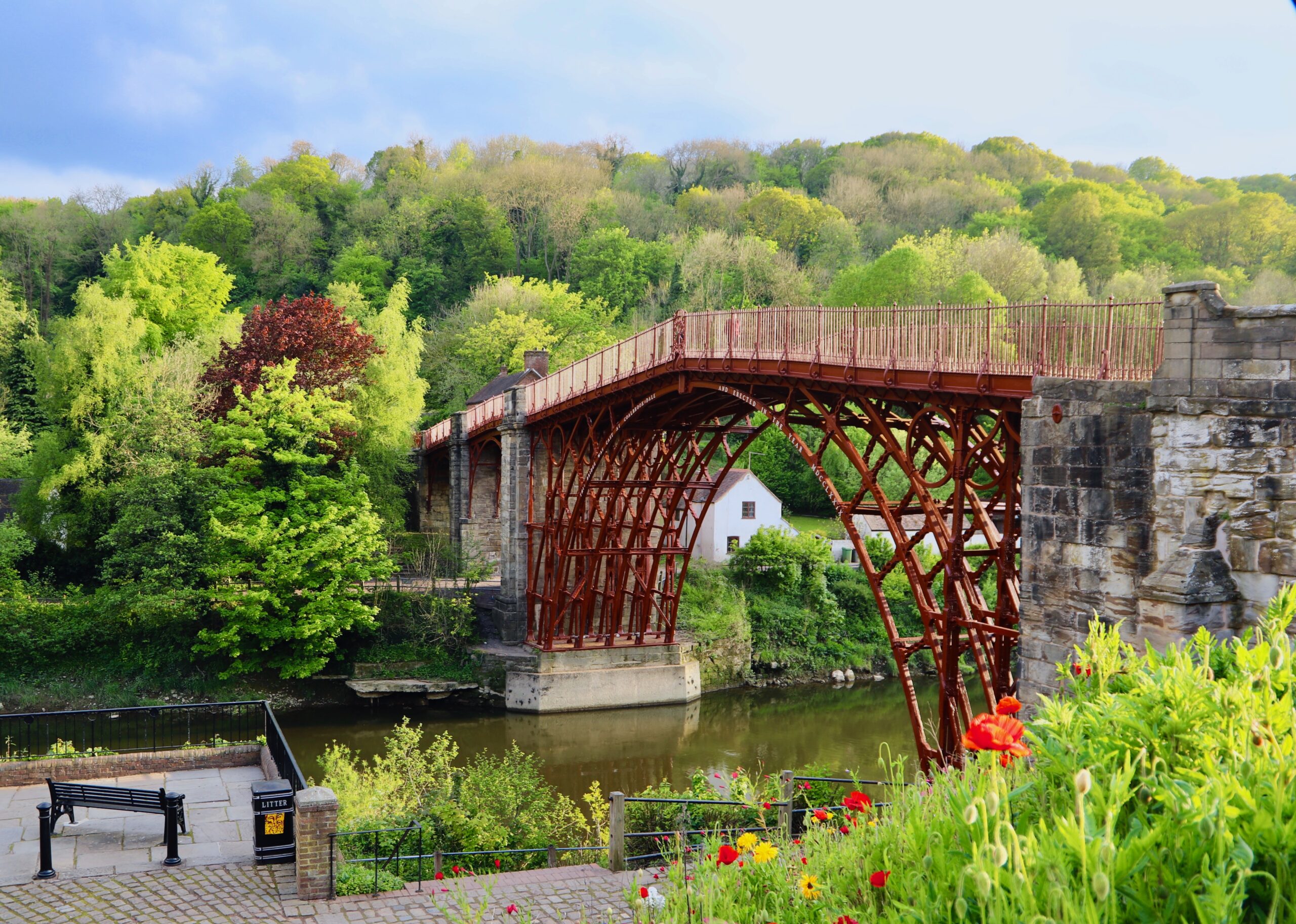 Best places to eat and drink
For a snack, grab a legendary hand-made pork pie from Eley's (eleysporkpies.co.uk), close to the Iron Bridge. 
For breakfast or lunch, head to The Green Wood Café, a charming, thoroughly rustic hideaway up a back lane in Coalbrookdale. The food is vegetarian (and mostly vegan): the Lodge Brunch platters and pancakes are very popular. 
For superior pub food, and a garden terrace overlooking the River Severn, visit The Black Swan, a cosy village inn in Jackfield. 
For fine dining in the evening and pub-style dishes at lunchtime, the characterful White Hart (whitehartironbridge.com) on Ironbridge's Wharfage is a good choice.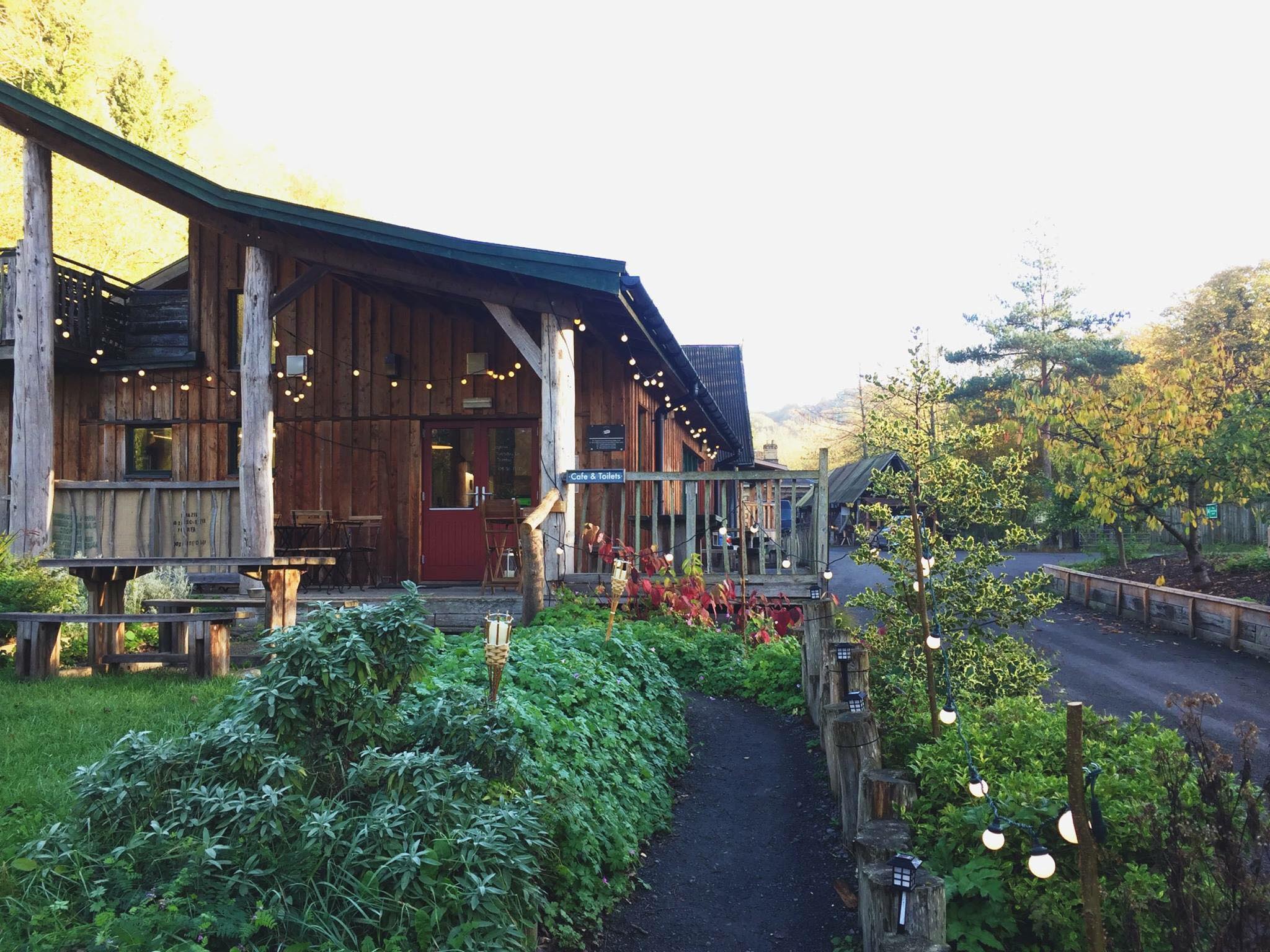 Best places to stay
The Best Western Valley Hotel is ideally located, set back from the River Severn in easy walking distance of the centre of Ironbridge. Occupying an 18th-century mansion, it has a country house feel. 
The Library House is a highly-rated, smart and personally-run three-bedroom bed and breakfast in a listed Georgian townhouse, in the heart of Ironbridge. 
For self-catering, an award-winning option is the quaint and cosy Ironbridge View Townhouse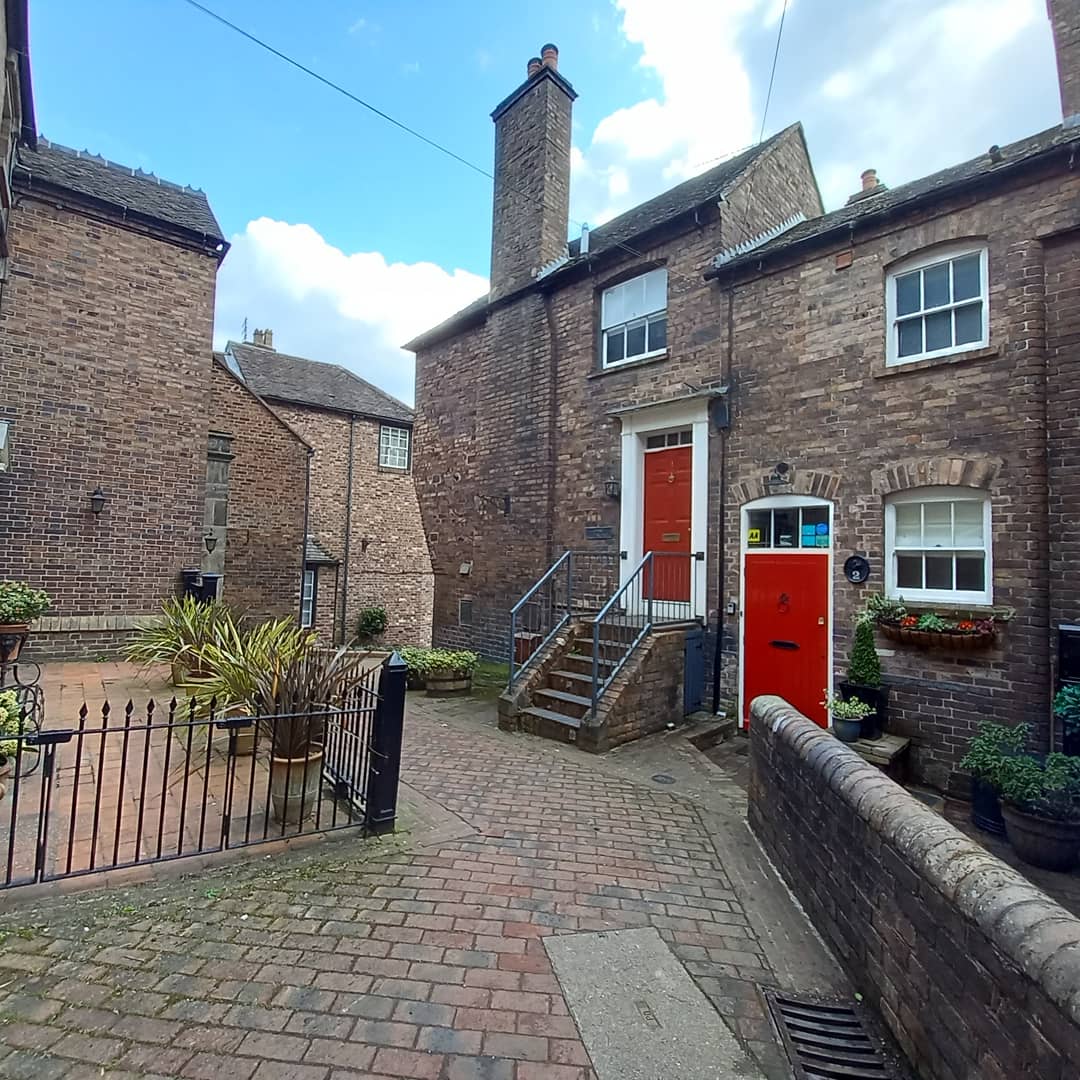 Best shopping
Merrythought has been making its famous, quintessentially English teddy bears in Ironbridge since 1930, and there's a shop next to the factory. In a nearby warehouse, some 50 traders display their browsable wares in the Ironbridge Antiques, Arts & Crafts Centre.
The Maws Craft Centre in Jackfield is a collection of enticing independent studios and shops, covering everything from fine art and sculptures to nut butters and chocolate. It's all set around the courtyard of what was a vast tile factory back in Victorian times. 
Moonshine & Fuggles, in The Square in Ironbridge, sells a vast selection of gins, including their own fruity and herbal varieties.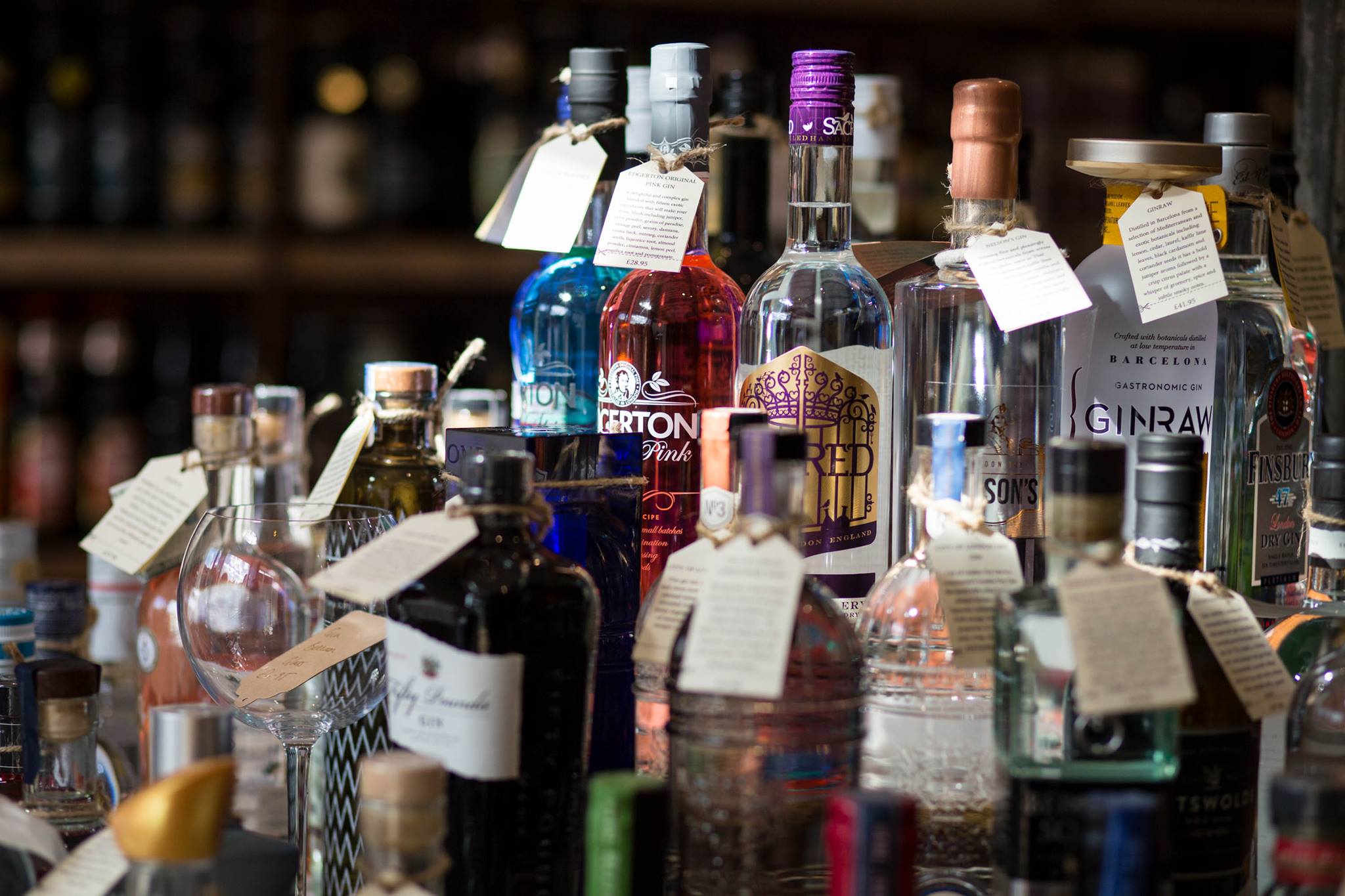 Practicalities
* The key online resource for planning before you arrive is www.ironbridge.org.uk. 
* The Museum of the Gorge is currently closed, but it also serves as the main visitor centre for Ironbridge, and that is open. It is stocked with invaluable free maps of the World Heritage Site and leaflets for walks in the area. 
* Most visitors are best off buying an annual passport ticket covering admission to all Ironbridge's museums and allowing you to return to them as often as you wish in 12 months: £31 adult, £20 student/child, £51-£82 for family tickets. Individual site tickets for a single visit can be purchased too. More information: www.ironbridge.org.uk/plan/ticket-prices.
* You're encouraged to pre-book a timed entry slot to Blists Hill Victorian Town and Enginuity, but it's not essential. Pre-booking guarantees entry when you want on busy days.  
* Parking (£1 an hour) is available at or near all the museums, and there are also local authority car parks in Ironbridge by the river – see www.ironbridge.org.uk/plan/how-to-get-here. Ironbridge Park and Ride and a Gorge Connect bus service linking many of the museums should be operating on weekends and Bank Holidays during the summer: see www.telford.gov.uk/ironbridgeparkandride.