Fun isn't just for summer, in Shropshire, It's an all-year-round affair! It might be a bit different this year, but there are still plenty of ways to safely enjoy everything we love about the festive season. So, grab your coat and woolly hat, here are all the things to do in Shropshire this winter.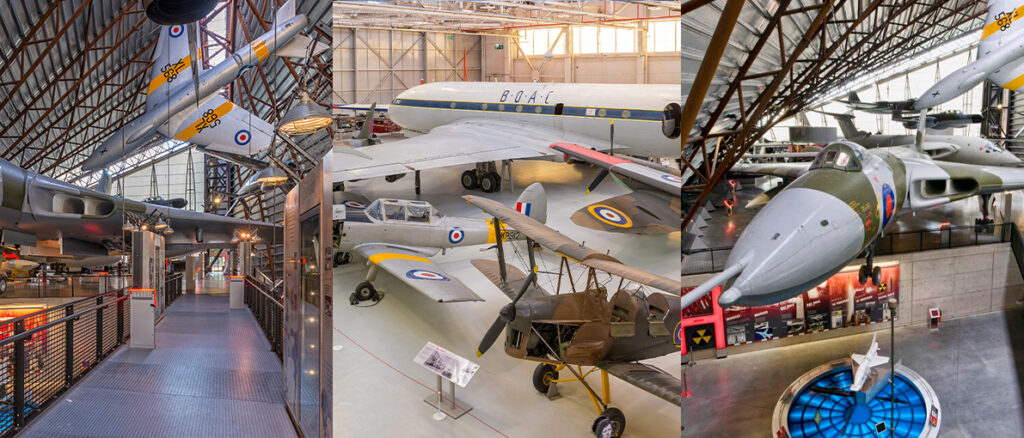 Ready to get up close to some impressive aircraft? The Royal Air Force Museum Cosford is one of the UK's largest aviation collections and houses over 1.3 million objects spanning more than a century of aviation history. This impressive site boasts hours of fun for everyone, a must when visiting Shropshire!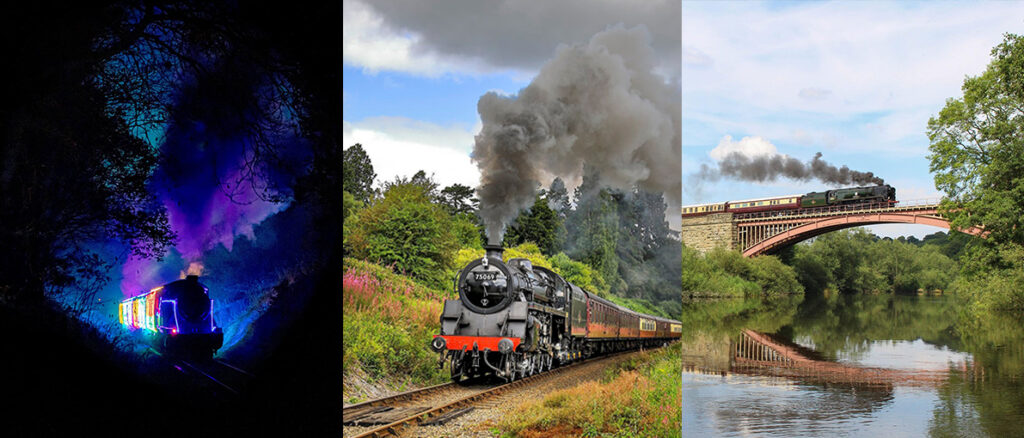 All aboard! The train is about to depart!
Watch the steam billow out the chimneys and feel the train rumbling beneath your feet on board the Severn Valley Railway. This 16-mile heritage railway will take you back in time with unrivalled views of the Shropshire Hills. Looking for something particularly spectacular? The Steam in Lights event is not one to miss! This spectacular experience is at Severn Valley Railway's Bridgnorth station, just 35 minutes from Shrewsbury. Sit back and relax and let the magic unfold in your own private compartment as the festive music begins to play and the story begins! Keep your eyes peeled for amazing displays of magical creatures, mystical auroras and snow flurries – only seen from the train! Book your tickets for the steam in lights event here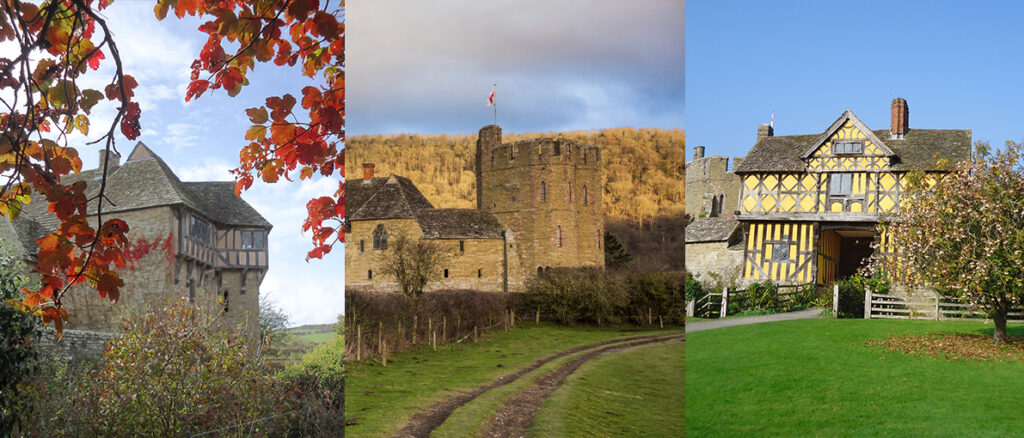 Step back in time in the finest and best-preserved fortified medieval manor house in England. Discover the great hall, unchanged for more than 700 years, explore the timber-framed gatehouse before uncovering Stokesay's rich history with a leading wool merchant, Laurence of Ludlow. Find out more here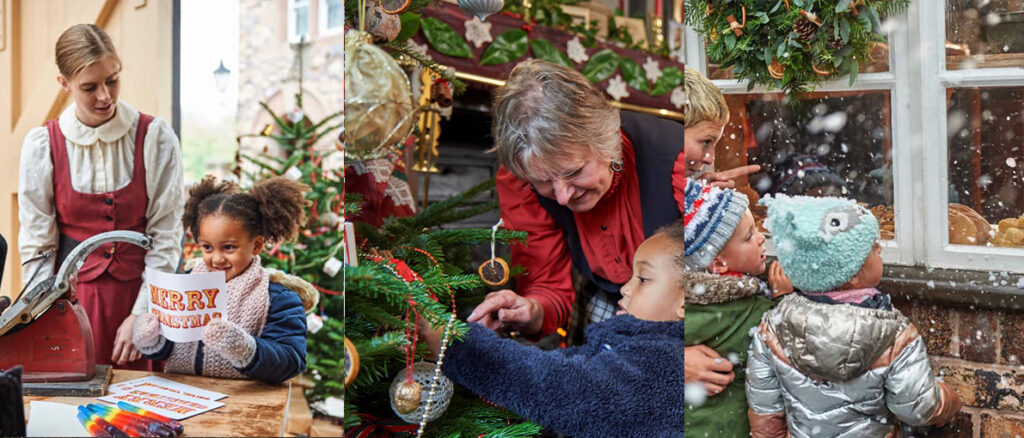 Time to step back in time to the age of Queen Victoria. Blists Hill is a recreated Victorian town located in Ironbridge. Here, you'll experience what life was like when Britain ruled the world. Meet the Victorians in their authentic shops and cottages, buy curious goods from a bygone era and watch tradespeople in action in their atmospheric workshops and factories. This winter, Blists Hill are celebrating Christmas in a traditional fashion. With decorated streets and unique gifts, cosy fireside chats with the villagers and tales of how they're preparing for the big day. Find out more about Blists hill or to book your tickets for the Victorian Christmas click here.
Events in Shropshire this winter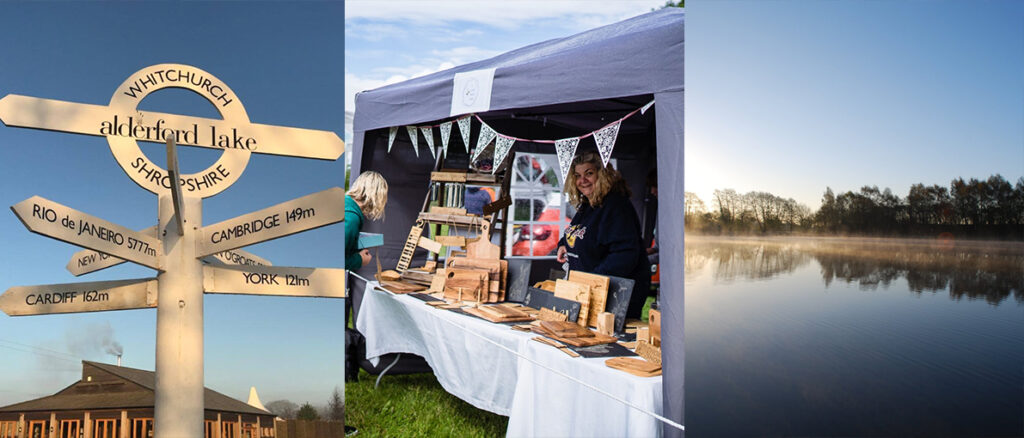 Tis the season! Christmas markets in Shropshire are back. For a unique Christmas market experience, head to Alderford Lake in North Shropshire. From Thursday 3rd to Sunday 6th December explore over 80 different stalls to kick start your festive shopping, Refuel in the food & drink court and enjoy some live Christmas music. Book your festive outing here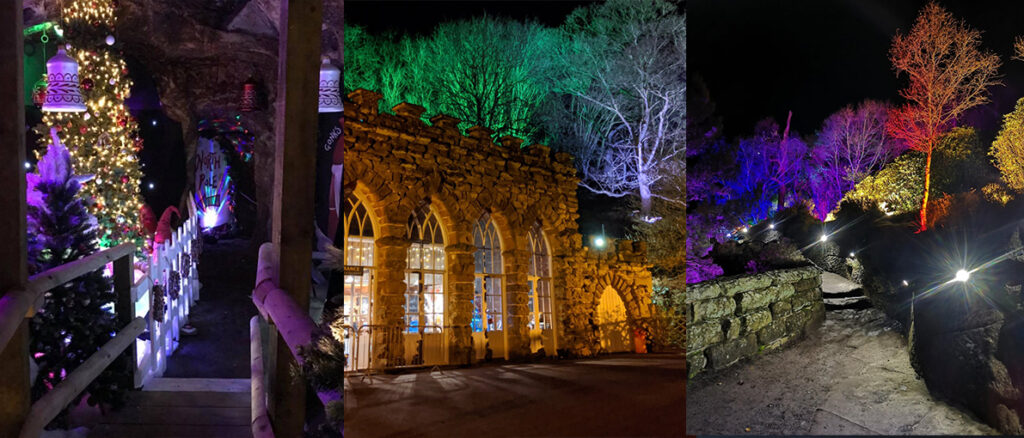 If you're looking for a safe way to visit Santa this year, join Hawkstone Park Follies for their Follies Safari. This festive experience will take you on a magical adventure by Land Rover through the illuminated woodland to see Santa in his real hillside Grotto. Wander around the decorated, fair-lit caverns and tunnels until you finally arrive at your destination – the magical grotto itself! Every child will be greeted by Santa and go home with a magical gift.
To book your trip to the Follies Safari here
For more ideas of things to do this winter, head to our Things To Do page or our What's On page