As Shropshire begins to re-open and accommodation, attractions, shops, restaurants and bars start to welcome visitors once again, we have created a guide below with some FAQs about what you might need to know before you go, along with the latest official coronavirus UK guidance.
The health and safety of visitors, delegates and residents is of paramount importance to us all and we want to share ongoing advice related to COVID-19 (coronavirus).
Last updated: 12th July 2020
Key information: 
Where can I visit now?
VisitEngland and the AA have both launched new industry standard marks as a way of supporting tourism businesses and providing reassurance to visitors. The industry standards are a way of letting you know which businesses have made necessary changes to their day-to-day workings, including social distancing measures and staff training.
Keep an eye out for the marks when planning your trip online. We will be adding these marks to all of the listings on the Visit Shropshire website, along with any further details provided by the businesses about the measure they are putting in place to welcome you safely.

What is open?
Many of the visitor attractions and activities in Shropshire are open or will be opening soon. Check the website listings and social media for the latest information. To help you enjoy your visit with confidence, each have implemented ways to adhere to governement guidelines including measures such as pre-booked time slots, one-way routes, non-contact payment and smaller groups.
We are working hard to ensure that information on Visitshropshire.co.uk is relevant and up to date. However this cannot be guaranteed due to the ever-changing nature of the current situation. Please check with restaurants, hotels, attractions and shops before visiting by calling ahead or checking their website directly.
Some visitor attractions that are open*:
Opening soon*
*this is not an exhaustive list, please check our website listings for specific organisations.
Where can I stay?
Many accommodation businesses have remained open for key workers throughout the lockdown restrictions. Shropshire has a wide variety of serviced accommodation available including hotels, bed and breakfast, apartments and cottages. We advise to check with the individual properties with regards to updated arrangements and always to book direct with the accommodation provider for the best deal and peace of mind.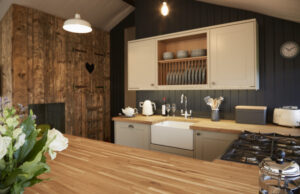 Where can I eat?
Shropshire's food and drink scene is a huge draw for many visitors. The independent and collaborative spirit of the industry across Shropshire is legendary and these have been extremely stressful times for the businesses and their staff. We encourage you to support our food and drink scene wherever possible.
As places adapt to the government restrictions it is likely that pre-booking will be essential due to reduced capacity. Pubs and restaurants are also duty-bound to take contact details of patrons and table service is now required. Reduced menus may be in temporary operation.
Where can I use the toilet?
A question that everyone wants to know the answer to! If you are going to a Shropshire attraction, restaurant or shopping centre, then most of them will have available toilets for customers and they will also be subject to enhanced cleaning routines. On top of that many places have provided extra hand-washing facilities. You can check directly with businesses about toilet facilities before travelling.
Otherwise, try using Lockdown Loo, an independent website that has been created to help people locate loos in public places, whether that is in pubs, stations, cafes or in a public parks. It is a crowdsourced website, meaning the information is supplied by the general public. They also monitor council updates and speak to businesses to help keep it updated.
Please note: that sometimes toilet opening hours may vary and they may close for cleaning during the day. Lockdown Loo recommend people consider a few options if planning a trip.
Some top tips when planning a visit to Shropshire and the surrounding areas
Together with Visit England we have put together a few simple steps to help you enjoy your trip to Shropshire and the surrounding area as safely as possible. Please remember to look after ourselves, one another and the environment around us and #travelresponsibly.
When planning your trip, check that important facilities – like toilets and car parks – are open before you travel so you know what to expect.
If you have an attraction in mind, please check on online to see if you need to pre-book a time slot.
Check which restaurants, pubs and bars are open and whether they have outdoor seating, are taking table orders only or are operating a takeaway service.
Keep two metres apart from anyone outside your household (one metre plus from the 4th July) – this not only applies to walking, but running, cycling, sitting and sunbathing too.
Wear your face covering at all times when on public transport like buses, trains, ferries and taxis.
Make sure you have a bank card; many outlets are currently only accepting cashless payments.
Take hand sanitiser with you – you don't know where will be open for you to wash your hands.
Leave the car behind where possible and visit nearby attractions by walking or cycling.
Exploring Shropshire's beautiful outdoor spaces:
Heading outdoors seems more appealing than ever. Green spaces are never far away in Shropshire with over 25% of our country being an Area Of Outstanding Natural Beauty. Even our town centres are filled with parks and green spaces and have some amazing outdoor visitor attractions so it's easy to spend time outside here.

How will coronavirus impact my travel to Shropshire? 
Here you'll find some resources for travelling safely to and within Shropshire.
Please check your plans before you travel directly with venues, businesses and attractions for up to date information on openings and any pre-travel steps you'll need to take, such as pre-booked tickets or revised policies.
There are some changes to the public transport network to and within Shropshire. Please contact Shropshire Council on 0345 678 9006 or visit their website to check on any changes to your journey.
Find out what you need to do if you're travelling to the UK from other countries.
Further resources:
Visit Shropshire and our member businesses are continually revising policies in line with the latest Public Health England (PHE) advice, which includes increased cleanliness and hygiene procedures as well as travel advice.
Guidance on prevention measures, which includes ensuring the washing of hands regularly, and covering your mouth/nose with tissues when coughing or sneezing, can be found at NHS.uk and more information can be found via the UK Government website.
Advice for tourism businesses is regularly updated by Visit Britain
Conference organisers and delegates, please check directly with any venues for up to date information.
Visit the official UK government website for the latest information on the coronavirus outbreak and advice for travellers, or take a look at the frequently asked questions on coronavirus on the National Heath Service (NHS) website.