For forward-thinking companies, keeping on top of their environmental impact is a crucial aspect of the day-to-day operations. Though it requires a little extra effort from everybody, taking the time to consider and implement sustainable policies can provide lots of benefits, to both the environment, and the business itself.
One of the most important eco-friendly lifestyle changes that people can make is driving an electric vehicle (EV). With the popularity of EVs continuing to grow, the infrastructure needed to support this trend will have to keep up with rising demand, in order to make EVs a viable sustainable option for the future.
In Shropshire, the dispersion of EV charging points is far more sparse compared to other areas of the country. For instance, there are just 11 stations in the Shrewsbury area, making it more difficult for people to commit to buying electric. 
In this way, businesses will have a key part to play in supporting employees and customers who are looking to make the switch. Installing EV charging stations on the business' premises will provide many benefits – here are just a few ways it could support both the business and its people.
Attracts more customers and retains employees 
Any change to your business' policies or premises that's made with the environment in mind will give it greater appeal to both customers and employees. It's impossible to ignore the pressures we all face to take better care of the planet, and more people are starting to make life decisions with the environment in mind, be it around where to shop or even where to work. 
Millennials in particular are showing a strong desire to work for companies that can prove their eco-credentials. In fact, according to one survey, 40% of millennials said that they've chosen one company over another due to their sustainability policies. Keeping on top of the latest trends in sustainability will give you an edge over your competitors, and potentially expose your company to a far wider pool of talent, particularly amongst younger applicants.
Image credit @myenergi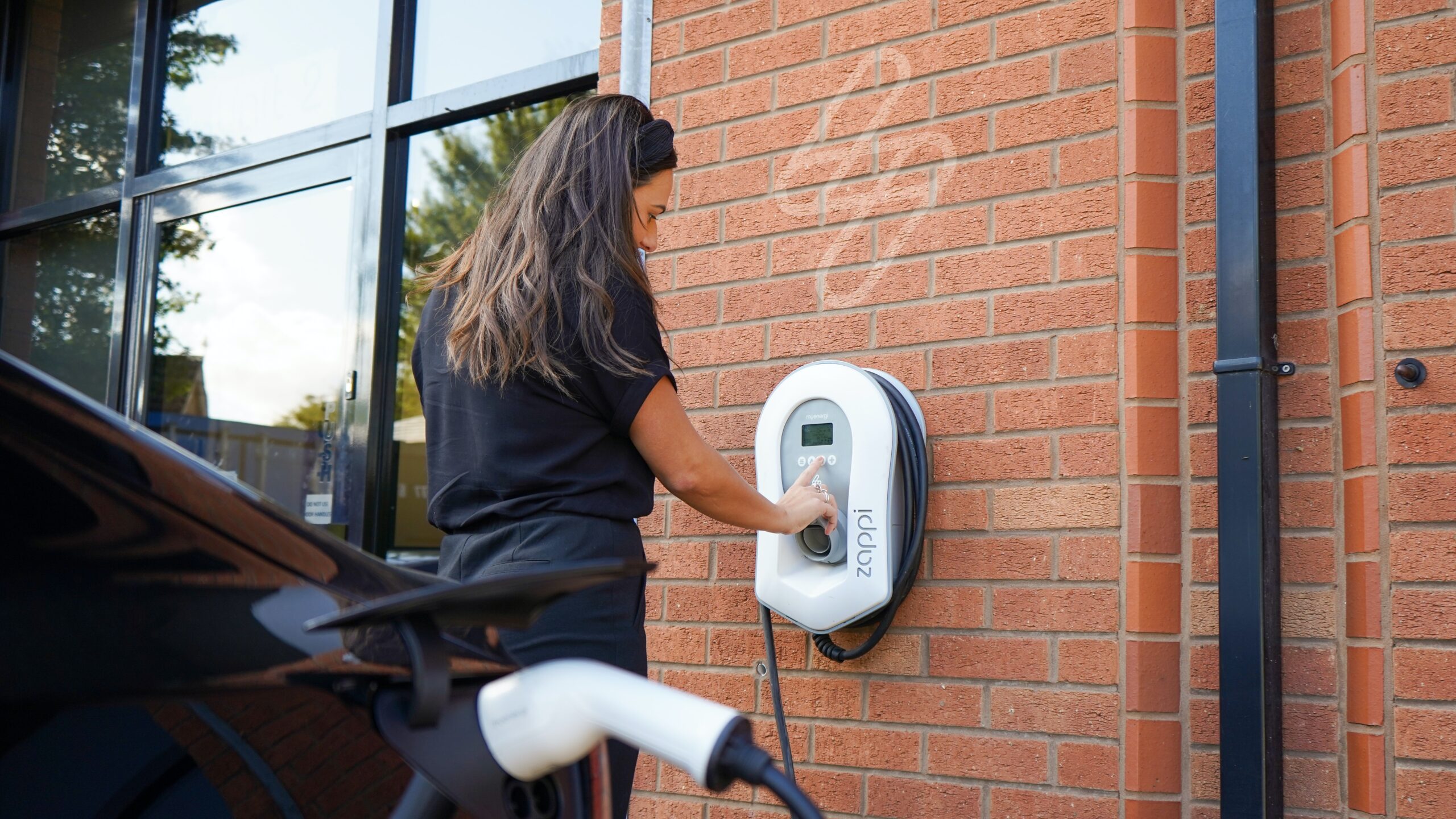 Future-proofing 
As the climate crisis continues to affect us all, governments are looking to ramp up sustainability efforts to ensure the long-term health of our environment. In June 2021, 38% of UK businesses revealed they are taking some steps to reduce their greenhouse gas emissions, as the government urges business owners to take small, practical steps to help trim their carbon footprint. 
With the UK Government having set the goal of becoming net zero by 2050, companies are likely to face growing pressures to enforce environmentally-friendly measures and policies, and making any changes now will mean you're prepared for any new legislation further down the line.
Image credit @Jennyueberberg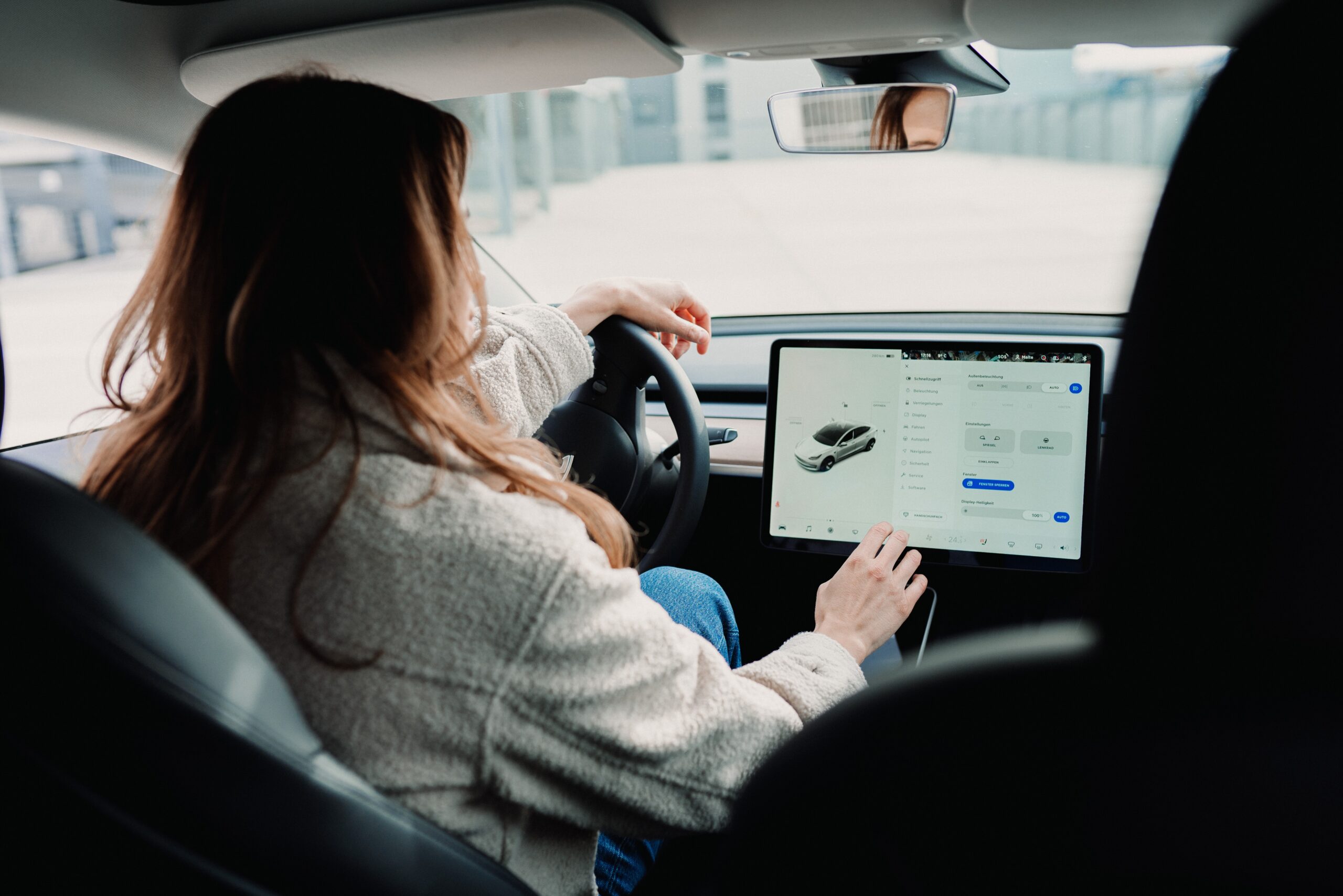 Lower carbon emissions 
It may seem counterintuitive to think installing EV charge points and using more electricity can actually lower carbon emissions. But the benefits of encouraging greater EV use at work go far beyond the added expenditure needed to support this change. 
Not only will you be encouraging more employees to make the switch to EVs for their daily commutes, but you can also diversify your fleet of company vehicles for further carbon savings. These vehicles can be kept onsite and charged overnight, so you'll never be caught short, or have to spend time finding a petrol station. You could even be entitled to grants for installing EV infrastructure and making the switch, so you may even feel the benefits in your finances.
Image Credit @Michaelfousert