With Shropshire being 25% an Area of Outstanding Natural Beauty, incredible views, plunging valleys and rolling hills – a rural retreat in Shropshire can energise the body and inspire the mind.
Here at Visit Shropshire, we have a unique selection of luxury cottages and hidden hideaways to give you an escape into the beautiful countryside of Shropshire.
Slow down and enjoy the countryside air, from the warm summer breeze to the sound of wildlife in the morning. Whether you're looking for a couples getaway or family getaway allowing the kid's room to run wild, we have a great selection. From cosy cottages to converted barns, we know you will find your perfect rural retreat here in Shropshire.
Fancy something different? Head over to unique and quirky places to stay in Shropshire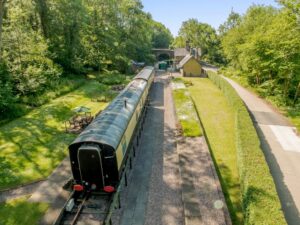 Bringing your 4 legged friends? Check out dog-friendly places to stay in Shropshire