Walking Holidays In Shropshire
One of the many things Shropshire is great for is walking. With 802 square kilometres of Area of Outstanding Natural Beauty in the south, beautiful meres known as 'Shropshire's Lake District' to the North and a UNESCO World Heritage Site in Ironbridge, there is much to explore on foot in Shropshire.
If organising your own trip isn't your cup of tea, have no fear! Enjoy a walking tour of Shropshire put together by local expert Salopians. You'll discover hidden gem routes, fantastic local grub spots and experience Shropshire like a true local.
If you are an independent walker and don't want a fully packaged walking holiday but would like help organising it, byway breaks can help plan your trip. They'll plan your trip around the distance you want to walk and possible places to stay. They'll book your accommodation and organise your luggage transfers so all you need to do is enjoy the trails!
Find out more about Byway Breaks here!
Although experts in cycling holidays, Wheely Wonderful Cycling also have fantastic all-inclusive self-guided walking holidays. All their holidays include accommodation, luggage transport, maps, guides and of course fantastic walking routes.
Holidays run from 2 all the way to 6-day trips. Whether you're looking to get off the beaten track into Shropshire's Area of Outstanding natural beauty or delve into Shropshire's food capital Ludlow, you can find any tour to suit your taste.
Find out more about Wheely Wonderful Cycling here!
For those who prefer to build their own walking holidays, the options are endless!
You can find specific walks on www.shropshiregreatoutdoors.co.uk but here is a general rundown of the best areas to walk in Shropshire.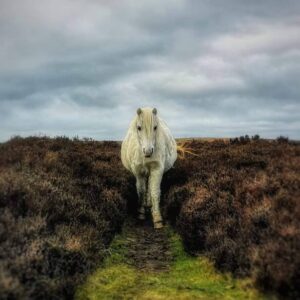 Church Stretton is situated in the heart of Shropshire's AONB – an excellent town base for hill walking, with lovely shops and tea rooms and comfortable accommodation. In 2008, Church Stretton became the first town in the West Midlands to be awarded 'Walkers are Welcome' status with a variety of waymarked walks for different abilities. Church Stretton is the entryway to the Long Mynd and Carding Mill Valley, 4,942 acres of heather-covered hills with stunning views over the Shropshire Hills. With miles of footpaths, bridleways and permissive paths, Church Stretton is a must to visit on your walking holiday.
Accommodation in Church Stretton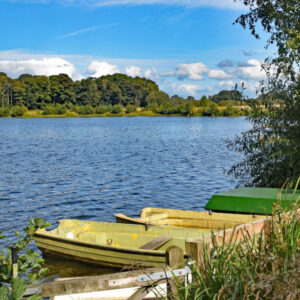 Although North Shropshire has a completely different landscape from south Shropshire, its just as interesting to explore. Here is where you'll find Shropshire's glacial landscape of shimmering meres starting in Ellesmere.
The town itself is the perfect place to rest and recharge with traditional independent shops, markets and a good selection of Shropshire food and beer.
Just a stones throw from the town is one of the largest natural meres in England, 'Ellesmere Lake'. It's the perfect place to start or end your day with a delicious meal at the Boathouse and take in the stunning views of the lake.
Neighbouring Ellesmere lake is Colemere, slightly smaller but it makes for a fantastic 2.6km circular walk with plenty of wildlife to spot!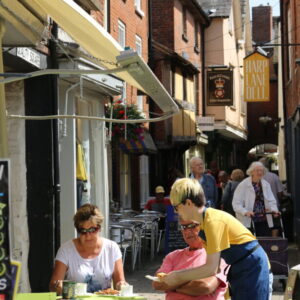 The perfect town for any food lover, Ludlow is not only brimming with outstanding restaurants but is the ideal hub for exploring on foot as many walks lead out from the town to forests and farmland including the Mortimer Trail.
The Mortimer Trail is a 30-mile route beginning in Ludlow and travels along to the town of Kington. The trail follows high ground, with fantastic views to the Black Mountains and the Malverns.