Hidden away in Shropshire's north west corner and right on the Welsh border is the charming market town of Oswestry. The remains of the iron age fort on the edge of town give a hint of the ancient beginnings of this bustling little town. Take a stroll to the top to be rewarded with amazing views over beautiful Shropshire. Sometimes English, sometimes Welsh, the markets are key to a visit. Add a mix of unique and independent shops and some tasty café culture for a feel of a true market town.
From our free, fun and family friendly food festival to the annual street circus and hot air balloon carnival, Oswestry is well known for its town events. Don't miss a musical summer afternoon in the park or a trip on our heritage railway. There's a brewery at the end of the line too!
Welcome to Oswestry – friendly, historic and surprising.
5 top things to see and do
Market day and indie shopping – Oswestry loves independent shopping so come along on a Wednesday or Saturday to browse the town centre street market the stay on to explore our indie shops.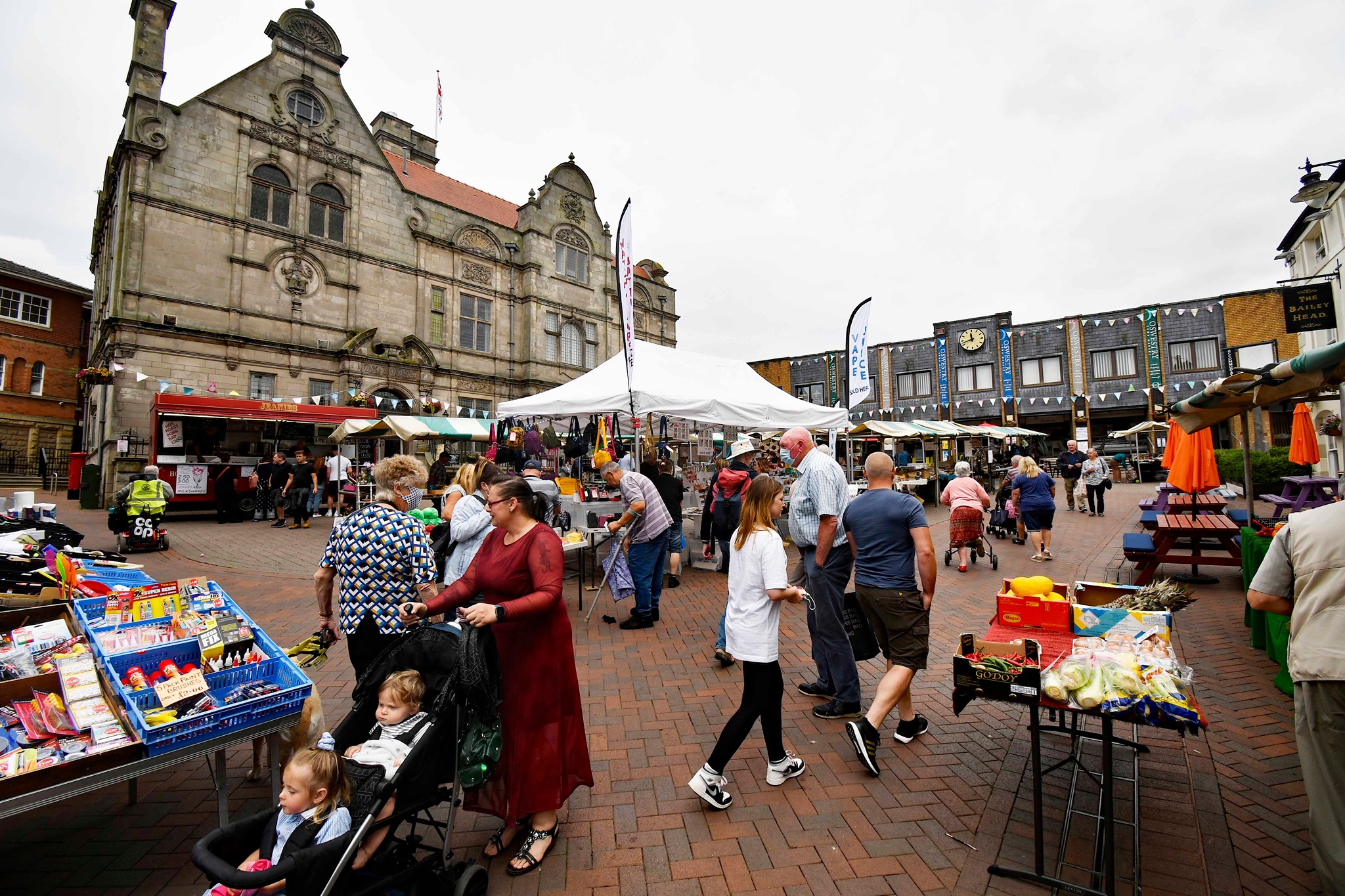 Oswestry Hill Fort and Oswald's Trail – Oswestry's origins date back to the iron age hill fort on the edge of town. To see it at its best follow Oswald's trail. This twelve mile walk takes you through town, past the old racecourse, along Offa's Dyke and out to Old Oswestry Hill Fort.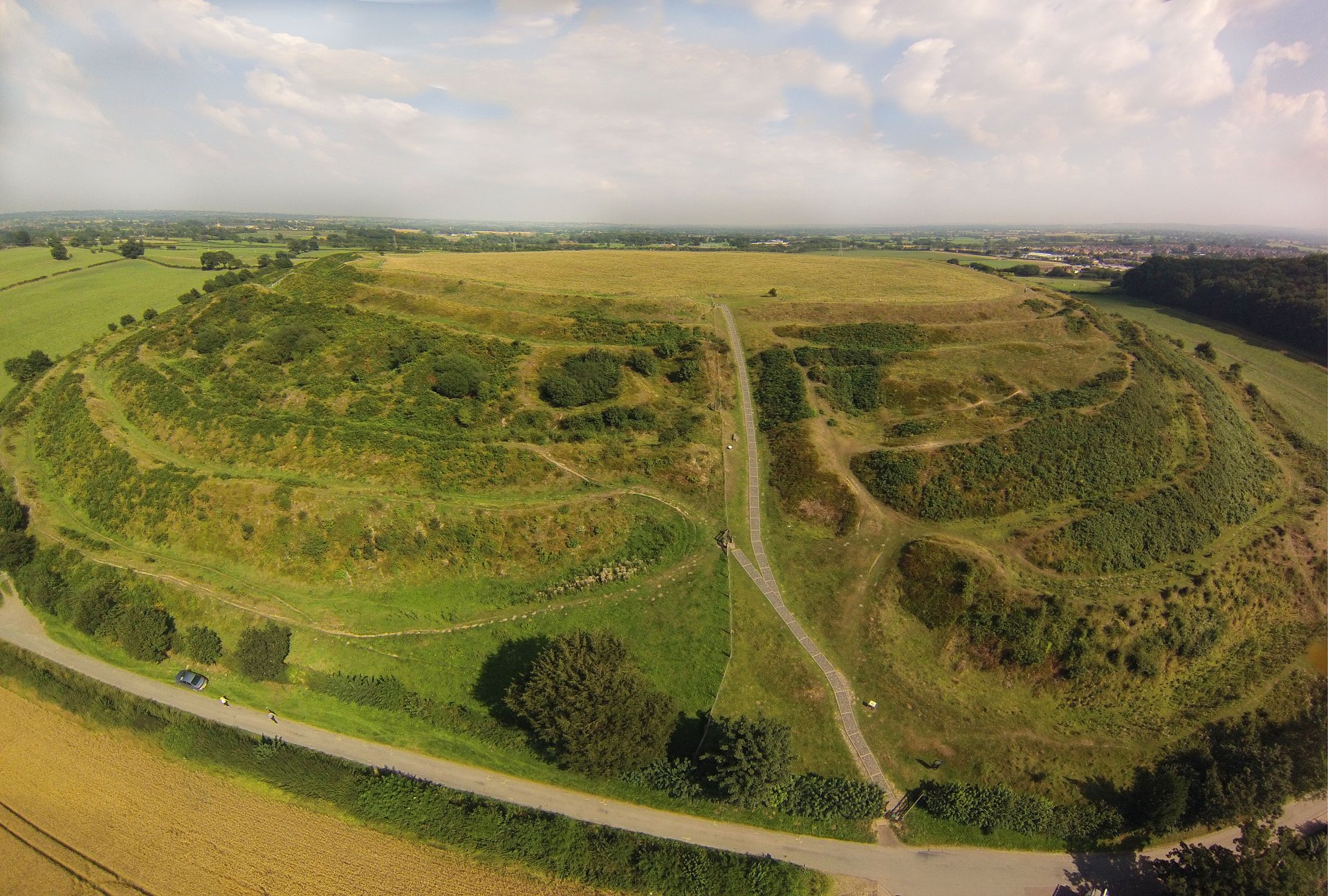 Cambrian Heritage Railway – climb aboard a heritage train right in the centre of town and tootle down to Weston Wharf. Jump out there and enjoy a drink or two at Stonehouse Brewery before heading back to town.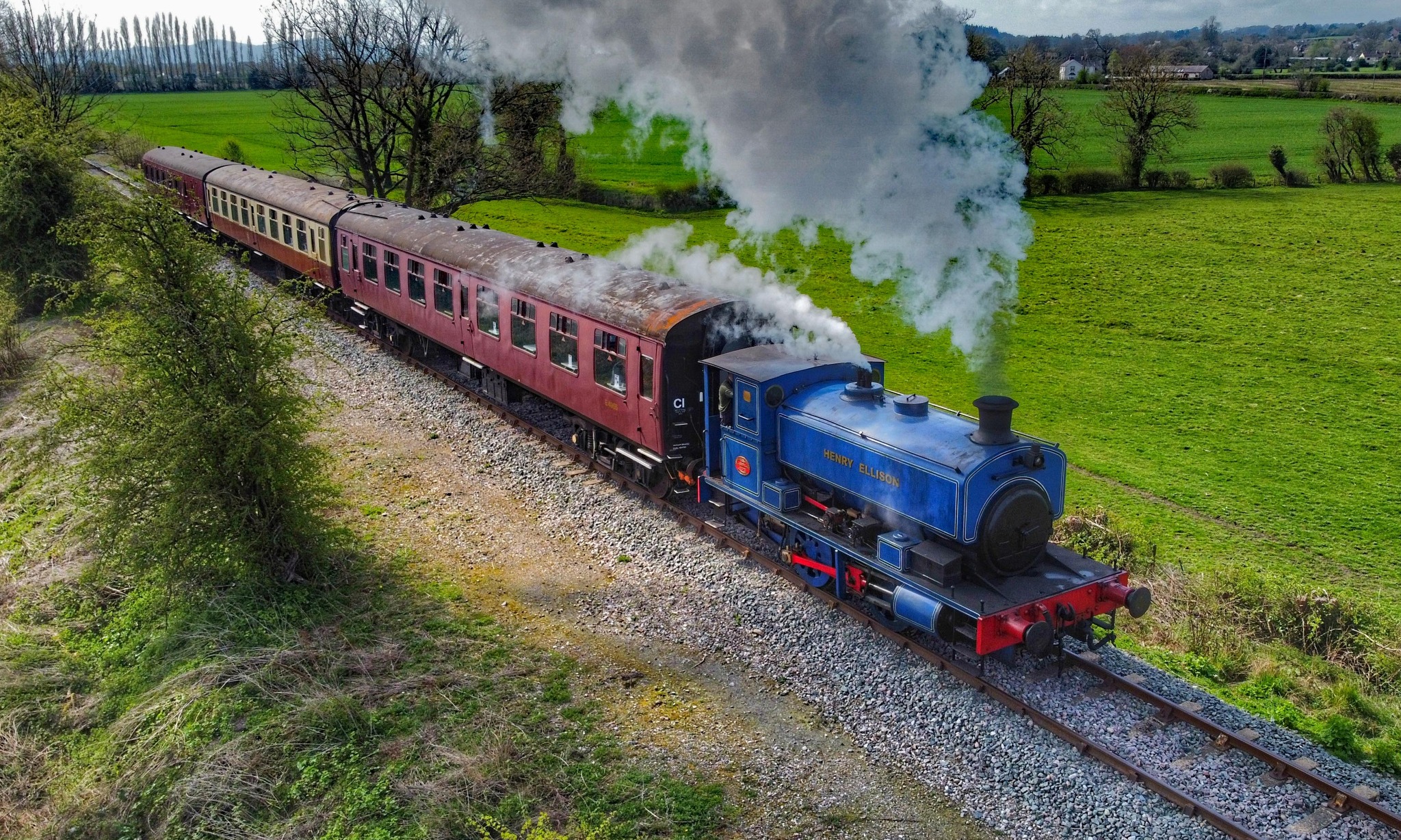 Oswestry Food and Drink Festival – come along for two tasty days in July. Oswestry Food and Drink Festival is free, fun and family friendly.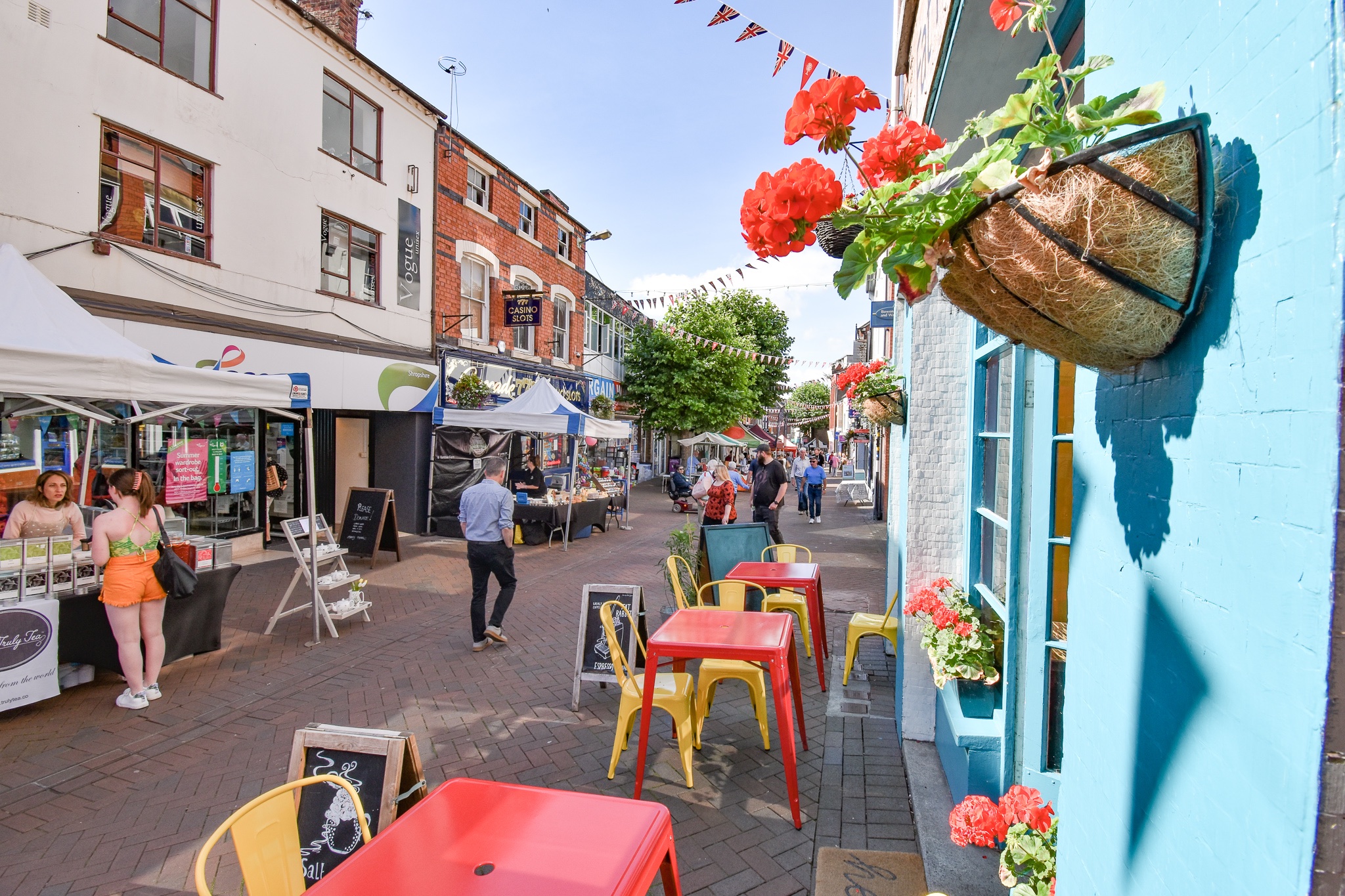 Take a walking tour of Oswestry – join our volunteer guides as they take you on a tour of Oswestry's historic street and alleyways. Meet at the Town Tourist Information Centre and don't miss the town museum at the end of your walk.
Explore Oswestry's Borderlands – Oswestry's location right on the Welsh Border has left a wonderful legacy of historic attractions. See Thomas Telford's awesome aqueduct at the UNESCO world heritage site of Pontcysyllte and Chirk Aqueducts. Explore border castles and walk along Offa's Dyke National Trail.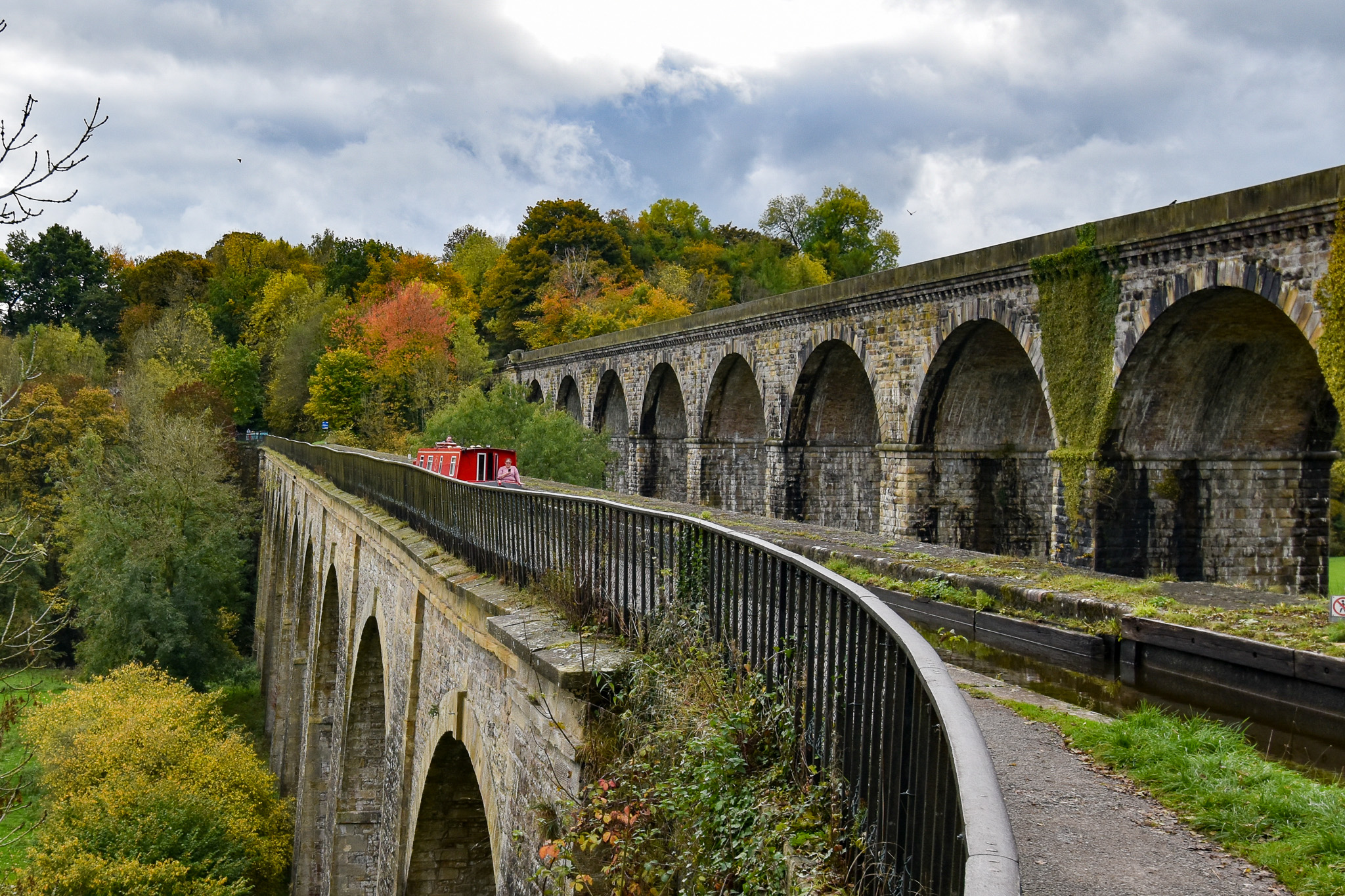 A weekend in Oswestry
On Saturday, meet at the Tourist Information Centre at 11 to take a guided walking tour of town. Our guides know all the hidden nooks and crannies of the town and will tell you the history of Oswestry from medieval times to war poet, Wilfred Owen's Victorian Oswestry and more. Pop into the town museum afterwards to discover more.
Saturday is market day. The indoor market has an eclectic mix of stalls from antiques to cake stalls and there's even a barber. Wander down through the street market and then on to explore the street and alleyways. Don't miss the award winning book shop or probably Shropshire's best kitchen shop. There's a great mix of antique shops too.
Café culture is alive and well in Oswestry. There is an eclectic mix of tasty places to take a break or stop for lunch. Two of Oswestry's oldest building are home to delicious cafés and a patisserie or take a table in the square by our borderland farmer and watch the world go by.
After lunch it's time to get to know a bit more about Oswestry's history as a railway town. The railway museum is a cornucopia of railway memorabilia. After a visit there, jump on board a heritage train for the short trip down to Weston Wharf. The Wharf is a great place to begin a country walk or stay longer and enjoy some delicious local ales or cider at the brewery next door..
You could spend the evening in one of Oswestry's many pubs. There is a really great mix of traditional pubs, often with live music and pub grub. Or enjoy a leisurely supper at an Oswestry restaurant. Choose from the beautiful eighteenth century coaching inn, an authentic Italian restaurant or an elegant townhouse restaurant.
Are you ready for a lazy Sunday or how about a walk around Oswestry? You could follow Oswald's trail around town or maybe take a stroll up to Old Oswestry to enjoy the Shropshire views? Summer Sundays are perfect for a picnic. The town centre park is not only a delight of summer flowers but the Victorian bandstand plays host to everything from brass bands to reggae on sunny afternoons.
Discover more about Oswestry: